IN MEMORIAM
Rowland M. Cannon Jr.
Lecturer in Materials Science and Engineering
Staff Scientist
Lawrence Berkeley National Laboratory
UC Berkeley
1943 – 2006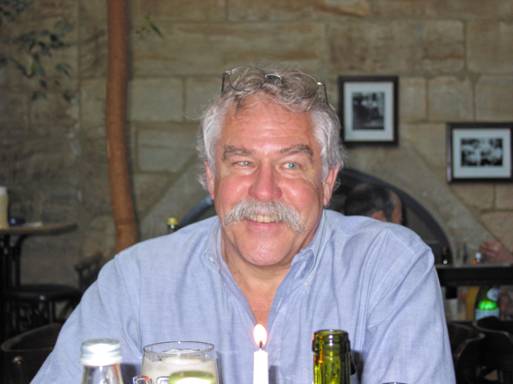 One of the best known ceramists in the world, Rowland Morrell Cannon Jr., died suddenly and unexpectedly in Berkeley, California on April 21, 2006. He was 63 years old. Rowland Cannon was born in Idaho Falls, Idaho, on February 17, 1943, and completed his undergraduate (B.S., 1966) and graduate studies (Sc.D., 1975) in the Department of Materials Science and Engineering at the Massachusetts Institute of Technology (MIT), where he served as chapter president for the Phi Delta Theta fraternity. He enjoyed a long and successful career in ceramic science, beginning at AVCO Corporation in 1966-1971, continuing as an assistant and associate professor at MIT (1975-1982), and since 1983 serving as a research engineer, lecturer, and staff scientist at the University of California, Berkeley and the Lawrence Berkeley National Laboratory.
Throughout his career, he engendered respect, trust and affection from a wide network of friends, colleagues and collaborators across the globe, particularly as a frequent visiting scientist at the Max-Planck Institute in Stuttgart, Germany. His work was rewarded with numerous honors, including the American Ceramic Society's Ross Coffin Purdy Award for best paper of the year (1991), being named an ACS Fellow (1994), earning a Humboldt Foundation research award (1999-2000), and most recently completing a monthlong W. D. Kingery Distinguished Lectureship at MIT in February-March 2006. He also received the Sosman Memorial Lectureship from the American Ceramic Society in 1997.
The impact of his research in the thermodynamics, processing and structural properties of ceramics was extraordinary. He had recently been working with numerous groups around the world on the character, stability and properties of interfaces for ceramics and their role in microstructure development and mechanical behavior; this included the formation and adherence of ceramic-metal interfaces, wetting, interface mechanics, and kinetic behavior. Indeed, throughout his career, he was known for his profound understanding and insight into the mechanical behavior and microstructure evolution in ceramics. Based on this work, he published over 140 scientific papers and gave a remarkable 11 invited Gordon Conference lectures on topics that include sintering and microstructural evolution, mechanical properties, and interfaces. He collaborated in research with several national laboratories and with universities and institutes in Germany, Italy, Japan, China, Turkey, Great Britain, and Israel.