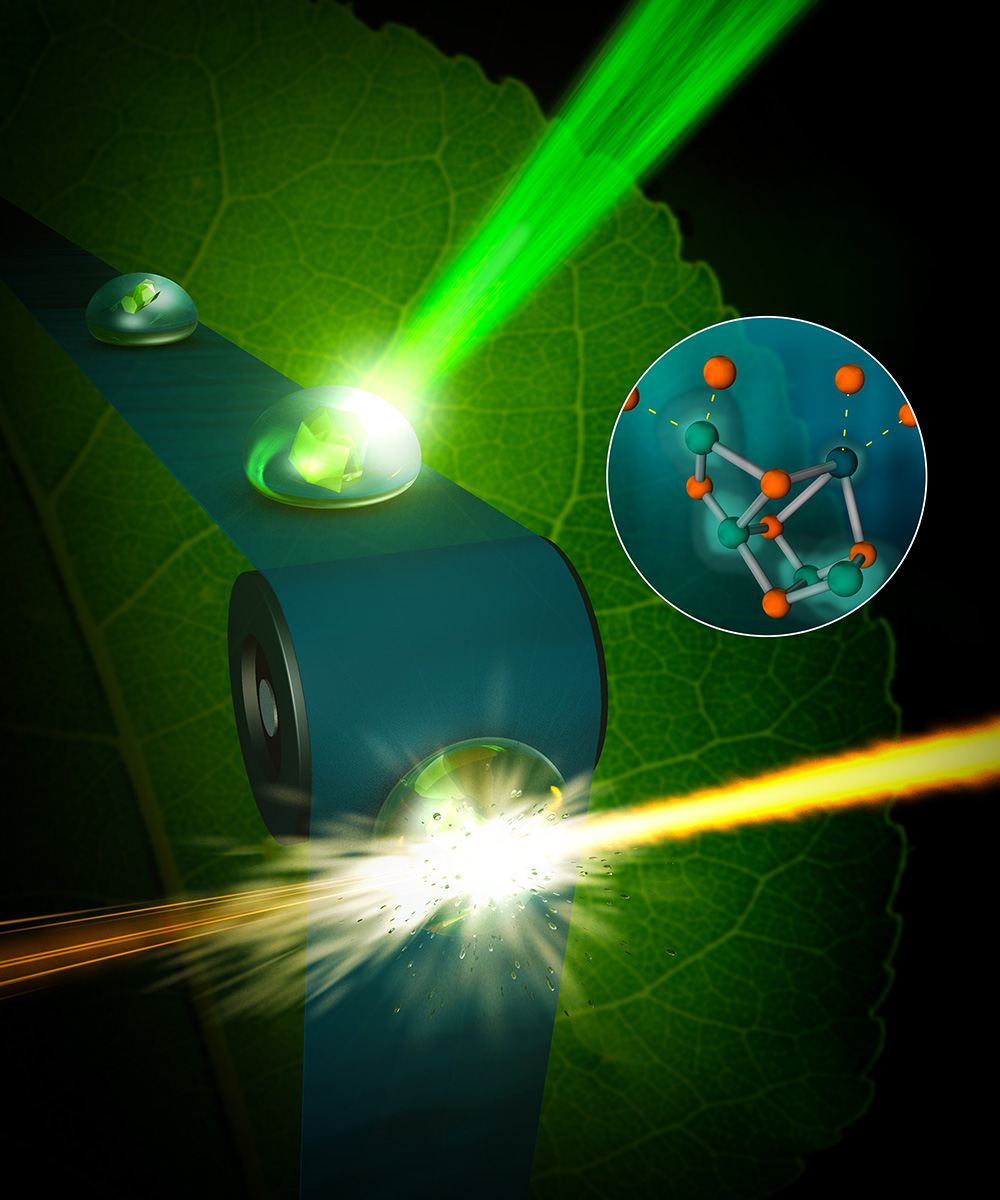 Schematic of Photosystem II crystals on a Droplet-on-Tape system being advanced through the S-states by visible-laser flashes, and then probed using the femtosecond pulses from an X-ray Free Electron Laser.
WELCOME TO THE
YANO/YACHANDRA/KERN GROUP
In our group, we primarily apply X-ray spectroscopy and X-ray crystallography techniques using X-rays at X-ray Free Electron Laser (XFEL) and synchrotron sources, and electron paramagnetic resonance (EPR) spectroscopy to investigate molecular and electronic structure of the Mn4Ca cluster in Photosystem II and other metalloenzymes relevant to renewable energy.
Through the use of the ultrafast, time resolved nature of XFEL pulses, we can study a variety of fundamental biological reactions in real time. Our most studied system is the photo-induced oxidation of water to dioxygen via plants, algae and cyanobacteria.
2H2O → O2 + 4e- + 4H+
This light-driven reaction is catalyzed by a manganese/calcium complex (Mn4CaO5), which sequentially stores four oxidizing equivalents used to oxidize two molecules of water to molecular oxygen. Our novel delivery method, drop-on-tape (DOT), seen as a schematic to the left, allows for us to target stable and transient intermediates as the manganese/calcium complex facilitates water oxidation. Therefore, giving us important insight into the water oxidation mechanism.