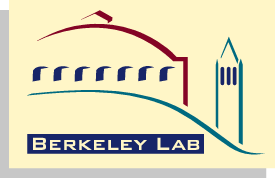 Berkeley Lab Currents
March 12, 1999

All employees are invited to participate in two memorial events celebrating the life of Nobel Laureate and Berkeley Lab associate director-at-large Glenn Seaborg. Dr. Seaborg died on Feb. 25 at the age of 86.
A public memorial will be held at UC Berkeley's Zellerbach Auditorium on Saturday, March 27, beginning at 2 p.m. Family and friends will reflect on the life and achievements of Dr. Seaborg, who has served as UC Berkeley professor and chancellor, chairman of the Atomic Energy Commission, and advisor to 10 presidents.
Representatives from the University of California, Berkeley Lab, and the Law-rence Hall of Science will be among the speakers.
Berkeley Lab will honor Dr. Seaborg with a separate memorial event the day before, March 26, at 3 p.m. in the Bldg. 50 auditorium. The Laboratory memorial will be preceded by a week-long series of noontime videos featuring lectures, talks and documentaries about Dr. Seaborg, also in the Bldg. 50 auditorium.
The U.C. memorial on Saturday will be preceded by a "circle of sharing" at which participants can discuss personal memories of Dr. Seaborg. This event will be held at noon in the Kerr Lounge of UC Berkeley's Martin Luther King Jr. Student Union.
The Seaborg family has requested that donations (payable to UC Regents) be sent to the Glenn T. Seaborg Endowment at the Lawrence Hall of Science or to UC Berkeley's College of Chemistry.
A special commemorative issue of Currents was published last Friday (March 5) chronicling Dr. Seaborg's life, achievements and legacy.
Photo:Glenn T. Seaborg (XBD9802-00134)

By Lynn Yarris
Scientists have obtained their first three-dimensional look at a member of a large family of proteins that play a central role in the development of cystic fibrosis, can block the therapeutic effects of medications, and are also involved in a wide range of vital biological processes. The structure of this representative protein was solved by a joint team of Berkeley Lab and UC Berkeley researchers.
Sung-Hou Kim, a chemist with Berkeley Lab's Physical Biosciences Division and a professor with UC Berkeley's Chemistry Department, and Giovanna Ferro-Luzzi Ames, a professor in UC Berkeley's Molecular and Cell Biology Department, led the research team which used intense beams of x-rays produced at the Advanced Light Source to solve the structure of a protein called HisP.
HisP is a "conserved subunit" of a family of proteins known as ATP-binding cassette (ABC) transporters. ABC transporters are responsible for carrying substances back and forth across the inner membranes of cells.
Among the many medically significant proteins in the ABC transporter family are the cystic fibrosis transmembrane regulator (CFTR) and a multidrug resistance protein (MDR) called P-glycoprotein.
Cystic fibrosis is the most common fatal genetic disease in the United States today, occurring in approximately one of every 3,300 live births. It is caused by mutations in the CTFR gene that result in defective CFTR proteins. MDR proteins are the bane of the medical community because they counteract the effects of pharmaceutical drugs, forcing doctors to increase prescribed dosages in order to obtain desired results.
"Cystic fibrosis occurs when the ABC transporters are not working well enough, and multidrug resistance occurs when ABC transporters are working too well," says Kim. "With our 3-D crystal structure, we have provided a structural basis for understanding the properties of ABC transporters."
The HisP protein that Kim and his colleagues imaged comes from the recently completed Escherichia coli genome. The scientists resolved the protein's crystal structure to 1.5 angstroms, a level of detail made possible by the quality of the x-ray beams and instrumentation available at the ALS' Macromolecular Crystallography Facility.
Once they had a 3-D image of their HisP protein, the research team was able to correlate structural details with the biochemical, genetic and biophysical properties of wild-type and mutant HisP proteins, as well as with some of the known mutants of CFTR and MDR proteins.
"Our findings indicate that HisP is a good model for the ATP-binding domain of ABC transporters in general," says Kim. "It could be used to better understand and perhaps treat cystic fibrosis or to design ways to inhibit multidrug resistance."
ABC transporters contain two ATP-binding domains which serve as molecular engines powering the molecular machinery of two Membrane-Spanning Domains (MSDs). Because ABC transporters play such a critical role in so many different biological processes, scientists would really like to know what MSDs look like and how the ATP-binding domains power them.
Kim says that solving the HisP crystal structure represents an important step towards this goal. Kim, Ames and their colleagues reported their research results in the December 17 issue of the journal Nature (http://www.nature.com).
Co-authoring the Nature paper with Kim and Ames were Li-Wei Hung, Iris Xiaoyan Wang, Kishiko Nikaido, and Pei-Qi Liu.
Photo: ABC transporter molecules such as this are responsible for carrying substances back and forth across the inner membranes of cells. Members of the ABC family include a cystic fibrosis regulator and a multidrug resistance protein. (xxx)

In late February the Public Information Department debuted a new online publication, Science Beat, highlighting major research and other science-related developments at Berkeley Lab.
Science Beat (http://enews.lbl.gov) focuses strictly on science and will be published as research developments warrant.
In addition to employees, its target audience includes the news media and the public. The site includes links to news releases, media contacts, and a search engine.
"It is becoming increasingly important in this era of tight budgets for science communities like ours to communicate what we do and why we do it," said Lab communications head Ron Kolb. "When DOE Secretary Richardson visited here in December, he told us that the research we do is important, and we have to find better ways to communicate it. We think Science Beat will be a valuable vehicle for responding to the Secretary's charge."
According to Science Beat editor Jeffery Kahn, the online publication will exploit several advantages afforded by the medium. "Since 1993, when Berkeley Lab launched one of the world's first 250 websites, we have been intent on using the web to close the communication gap between scientists and the public," he says. "The American public pays for the research here. Science Beat helps the Laboratory tell the public and the news media what we are doing, allowing us to deliver the intellectual fruits that public tax dollars have made possible."
The web provides immediacy, allowing rapid and wide transmission of information. Since the web has no inherent restraint on space or length of story, the Public Information Department can provide in-depth coverage of important developments as well as color photographs and images to illustrate the stories.
In its debut edition (http://www.lbl.gov/enews/2-22-99.html), Science Beat featured articles on structural genomics at the Advanced Light Source, protein folding studies at NERSC, and a slide show highlighting STAR and the search for the quark-gluon plasma.
This week, Science Beat closely mirrors the Glenn Seaborg commemorative edition of Currents (published on March 5). It provides an in-depth exploration of Glenn Seaborg's life, a link to his own expansive website, as well as six new articles about him.
For further information about Science Beat contact Kahn at [email protected] or X4019. Or better yet, see http://enews.lbl.gov.

D

avid Moncton, the associate director at Argonne National Laboratory, who brought the Advanced Photon Source (APS) in on time and within budget, has been named the first director for the $1.3 billion Spallation Neutron Source (SNS), now under construction at Oak Ridge National Laboratory. Bill Appleton, the ORNL associate director who had been overseeing the project since its inception in 1995, has been named to be ORNL's new deputy director for science and technology.

Moncton's appointment comes on the heels of a critical review panel within DOE's Office of Basic Energy Sciences which questioned whether Appleton had the experience to manage the construction of such a large user facility. Under Moncton's leadership, the $812 million APS opened in 1996 six months ahead of schedule and seven million dollars under budget.

"That, together with his training as a neutron scientist, makes Moncton the right man for the job," former ALS director Brian Kincaid told Science magazine.

When completed, the SNS will be the world's largest neutron-scattering facility, creating neutron pulses for studying the atomic structure and physics of materials. Construction is scheduled to begin this year and to be completed in 2005.

The SNS is a multi-laboratory collaboration involving ORNL, Berkeley Lab, and the national labs at Argonne, Brookhaven and Los Alamos.

DOE Science Director Martha Krebs recently told members of the Basic Energy Sciences Advisory Committee (BESAC) that the department's Strategic Simulation Initiative (SSI) is a new and better way of seeking increased funding from Congress. SSI, she said, shows Congress that DOE is committed to identifying science and technology problems by developing new tools and working with other federal agencies in the next century.

First unveiled by DOE Under Secretary Ernest Moniz in August 1998, SSI seeks to use advanced computing at DOE, the National Science Foundation and at other federal agencies to solve complex problems such as global climate change, combustion, and fusion energy. It is part of President Clinton's Information Technology for the 21st Century Initiative ñ also called "IT-Squared," which calls for increasing information technology activities within the federal government by $366 million. DOE is slated to receive $70 million as its share of this increase. — Lynn Yarris

Photo: Representatives from Berkeley Lab, the DOE and community colleges participated in a two-day planning session to discuss participation in the DOE's community college initiative. The event was held at the Lab last week. Photo by Roy Kaltschmidt (XBD9903-00428-06)

Jack Milton Peterson, a nuclear physicist whose career at the Lab spanned four decades, died on February 21 at the age of 78.
Peterson worked in the field of accelerator physics beginning in 1946 at Berkeley's 300 MeV synchrotron.
"Jack was widely known in the accelerator science community for his singular expertise on a variety of things, but most notably on resonance dynamics of injection into and extraction from storage rings and synchrotrons, particle acceleration and phase space dynamics," said colleague Swapan Chattopadhyay, head of the Lab's Center for Beam Physics.
Peterson was also a lecturer in the Physics Department at UC Berkeley during the 1950s.
He retired in 1985 but continued to work with the Accelerator and Fusion Research Division and played an active part in the design and initial work on the Superconducting Super Collider. Other projects to which he contributed include the 200 GeV design study, the Collective Electron Ring Accelerator study, as well as PEP and the ALS. Peterson also worked in medium-energy and high-energy nuclear physics research and in x-ray and hydrodynamic technology.
His principal fields of interest in the field of accelerators were electron and proton synchrotrons and storage rings, injection theory and technology, beam transport systems, collective effects and collective accelerators, cyclotrons, inductive accelerators and magnet designs, and pulsed magnet technology.
Most of all, Chattopadhyay remembers Peterson for his human qualities. "I cannot think of very many scientists who were more of a gentleman-sort than him," he said. "He was always available for help, had a sense of responsibility and a charming old-fashioned way of doing business in our field of physics. He was a productive member as well as a mentor here even long after his official retirement. He was an eternal student of learning and will be sorely missed."
Peterson received his B.S. from Harvard in 1942 and his doctorate from UC Berkeley in 1950. He is survived by his wife Beverly of Danville and their children.--Monica Friedlander

The synchrotron light-source community received a major boost when a key panel commissioned by DOE recommended continued research toward a "fourth-generation" synchrotron light source. A successor to Berkeley Lab's Advanced Light Source (ALS) and Argonne's Advance Photon Source (APS), which are third generation light sources, this new machine would be capable of creating x-ray pulses that are truly coherent and billions of times more intense than current designs.
The panel's go-ahead should translate into DOE spending up to $8 million in each of the next two years on research and design ideas for the machine. If given another go-ahead in 2001, DOE will likely ask Congress for about $100 million to build a test-bed facility at the Stanford Linear Accelerator Center.
The full-scale facility, designed to accommodate around 1000 users a year, is expected to cost $1 billion to $2 billion, and is unlikely to be built until after 2010.
A fourth-generation synchrotron light source which has the potential to revolutionize many scientific fields because of the intensity and coherency of its light.

Public Radio is broadcasting a new series of documentaries on the world of human genetics. "The DNA Files: Is Our Fate In Our Genes?" is sponsored by the Department of Energy, the National Science Foundation and the Alfred P. Sloan Foundation and can be heard Thursday on KQED-FM 88.5 from 8 to 9 p.m. The series began on March 4 and will continue for nine weeks. Topics include the Human Genome Project, gene therapy, genetics and biotechnology, and others.
Further information is available online at http://www.dnafiles.org.


The National Energy Research Scientific Computing Center (NERSC) this year marks its 25th anniversary of providing scientific computing resources to scientists studying problems such as combustion, global climate change, fusion energy, computational biology, materials science, high-energy and nuclear physics, and environmental remediation.
The center started out as the Controlled Thermonuclear Research Computer Center and was later renamed the National Magnetic Fusion Energy Computer Center and the National Energy Research Supercomputer Center. These changes reflect the expanding scope of research conducted using its facilities.
Originally established solely to support magnetic fusion research, NERSC helped pioneer many of the computing practices taken for granted today. These include remote access by thousands of users, high-performance data storage and retrieval, and providing online documentation and around-the-clock support for users. The one thing that remains constant is that there is much more demand for computer time than is available to be allocated.
"Through the years, the center was really a model for how a national supercomputing facility should be organized," says Horst Simon, head of the Lab's NERSC Division. "For example, the San Diego Supercomputing Center was established by early users of the magnetic fusion computer facility and patterned after our center, as were the other National Science Foundation centers. In 1996, we reinvented the concept of the supercomputing center to provide intellectual resources in addition to computer cycles " and this model is again being emulated by others."
Today NERSC is home to seven Cray supercomputers and is used by more than 2,500 researchers at national laboratories, universities and industry. The forerunner of NERSC was officially established in March of 1974 with the creation of an unclassified computer center at Lawrence Livermore National Laboratory.
The center was originally established as the Controlled Thermonuclear Research Computer Center to support magnetic fusion research, and went on line in July 1974 with a borrowed computer " a Control Data Corp. 6600. That computer had a peak performance of less than one megaflop, or one million calculations per second. By comparison, NERSC's most powerful current machine, the 640-processor Cray T3E-900, has a peak performance capacity of 621 billion calculations per second.
Early users gained access via four acoustic modems (users dialed a number, waited for a tone, snuggled the phone handset into a rubbery cradle and hoped for a good connection). Data was transmitted at 110 bits per second. Today, the Energy Sciences Network, or ESnet, provides NERSC users with a secure network connection capable of transmitting up to 155 million bits per second.
The center was soon renamed the National Magnetic Fusion Energy Computer Center. Its machine room has been home to the pioneering Cray 1 and Cray 2 supercomputers, as well as a Cray C90. In 1990, to reflect the center's growing role in supporting a wider range of research, it was renamed the National Energy Research Supercomputing Center.
With DOE's decision to reinvent the center at Berkeley Lab in 1996 by adding intellectual resources to the computing resources, the name was modified yet again to the National Energy Research Scientific Computing Center. Today, the center features a 640-processor Cray T3E-900 for massively parallel computing and six Cray J90s for vector processing. Its data archive can hold up to 350 Terabytes of scientific data.
"Whatever its name, NERSC has long been a model for other institutions wishing to establish supercomputing centers," said William McCurdy, who co-founded the Ohio Supercomputer Center in 1988 and became director of NERSC in 1991. McCurdy, a physical chemist and the associate laboratory director for Computing Sciences, adds: "The story of NERSC is really that of modern computational science in the U.S. From pioneering large-scale simulations to developing the early time sharing systems for supercomputers, much of the action has always been in this center."

One hundred and eighteen researchers from across the country converged on Berkeley Lab last Friday and Saturday to participate in a workshop on "Complex and Collective Phenomena." Convened by DOE's Office of Science Director Martha Krebs, and hosted by Lab Director Charles Shank and Patricia Dehmer, associate director for the Office of Basic Energy Sciences, the goal of the workshop was to assist the Office of Science in developing a roadmap for future research in this field. "We have an opportunity to make a great impact in this exciting area of science," said Director Shank in his introductory remarks.
The workshop was divided into five working groups based on major areas in the field of complex and collective phenomena. The topics were "Unusual Materials," or materials with novel properties; "Strongly Coupled Systems," the study of collective phenomena in which components have a significant influence over each other; "Non-linearity in Space and Time," the description and understanding of the breakdown of scaling laws; "The Control of Entropy," the study of fabrication of highly ordered systems; and "Functional Design and Synthesis," which examines the predetermined structure of materials in order to achieve particular desired properties.
In each group participants were asked to look ahead a decade or more to identify the major scientific challenges in their field which hold the potential to be productive research ventures, and to anticipate broad problems to be solved, as well as benefits that would be gained as the work proceeds.
Many of the workshop discussions addressed the increasing interdependence among new scientific fields; the benefits, for example, of adopting insights gained from evolutionary mechanisms in the biological sciences and applying them to the physical sciences in a range of scales. A full report of the workshop proceedings is due out later this spring.
In her closing remarks, Krebs expressed her view that the workshop had been a success, clearly emphasizing the important role DOE could play in research on complex systems. Dehmer reinforced this view, noting that the multidisciplinary fields represented were ripe for understanding " not only for predicting systems behavior, but for controlling systems at the atomic level to "make smart things that mother nature didn't think of."
Photo: DOE's Martha Krebs (left) and Patricia Dehmer (right) pose with Lab Director Charles Shank during a break at the "Complex and Collective Phenomena" workshop.
Photo: Krebs, who heads the Office of Science, addresses the large gathering in the Bldg. 66 auditorium. (XBD9903-00361-02)


BART and AC transit users have until March 15 to sign up for the commuter incentives program offering Lab employees tax deductions for transportation costs. Application forms are available on the Site Access website at http://www.lbl.gov/Workplace/site-access/.
For further information contact Sue Bowen at [email protected]

J

udges are needed for a science fair being held at the Hanna Ranch Elementary School in Hercules on April 27-28. Expected time commitment is about two hours. For more information contact the school at 245-9902.

Berkeley Lab's Craft Fair committee would like to sponsor an outdoors craft fair during the summer of 1999 and is looking volunteers willing to help plan the event. Also needed are commitments from crafts people interested in displaying and selling their items at the fair. To volunteer or participate, e-mail Shelley Worsham at [email protected] lbl.gov.
The March Golf Club tournament was held at the Poppy Hills Golf Course in Pebble Beach.
First flight
1. Mike Fiorello
2. Mark Campagna
3. Harry Helliwell
4. John Cristman
5. Keith Coffin
Second flight
1. John Lee
2. Gilbert Goo
3. Victor Hou
4. Roberto Martinucci
5. Kensley Rivera
Third flight
1. Nick Palaio
2. Judy Lee
3. Ed Miller
4. Gary Palmer
5. Bill Llewellyn
Closest to the pin
First flight: Mike Fiorello
Second flight: Roberto Martinucci
Third flight: Nick Palaio
The next tournament will be held on April 3 at the Winsor Golf Course. For more information about the Golf Club contact Mark Cushey X2378.

Photo: Hattie Carwell, a health physicist and head of operations at DOE's Berkeley site office, gave an audience of mostly eighth-graders from Willard and Martin Luther King middle schools a history lesson on the achievements of black scientists. Among them: Benjamin Banaker, who made the first clock in the United States, helped lay out the plans for Washington, D.C., and produced an almanac in the 1800s.
Audience participation was high as the students jockeyed for position to answer questions and volunteer comments. The session, part of Black History Month activities, also included a performance of African American storytelling with actress and performer Marijo. Photo by Roy Kaltschmidt (XBD9902-00421-03)

Registration is now open for the annual Take Our Daughters and Sons to Work Day, to be held on Thursday, April 22. For the sixth consecutive year Berkeley Lab is observing this national event by hosting children of Lab employees. Hundreds of girls and boys aged 9 to 15 are expected to participate in a variety of workshops, demonstrations, and opening and closing ceremonies.
A registration packet has been placed at all mail stops, and information is available on the web at http://www.lbl.gov/Workplace/DSTW99/.
The registration deadline is March 31. The form and $10 fee should be mailed to DSTW99, CSEE, MS938C.
Laboratory divisions and departments that plan to petition for an H-1B professional worker visa for their international employees are urged to contact the Lab's International Researchers and Scholars Office (IRSO) as soon as possible. This action could be critical to establishing or maintaining work authorization and lawful presence in the United States for Lab employees who are not U.S. citizens or permanent residents, especially for those whose right to employment is about to expire under a previous visa.
H-1B visas allow employers with specialty occupations to secure the expertise of skilled individuals who are not U.S. citizens or permanent residents for a period of up to six years.
Although the annual cap for H-1Bs was raised last October, the ceiling most likely will be reached before the end of the fiscal year. Moreover, Berkeley Lab is under particular time pressure, according to IRSO's Jane Ellen Miller, since the Department of Labor office serving California is a few months behind processing applications due to a computer problem that has created a significant backlog. This situation puts employers in the western United States at a disadvantage compared to those in other parts of the country.
For more information contact the International Researchers and Scholars Office at intl.researchers. [email protected] or visit its website at http://www.lbl.gov/Workplace/HumanResources/irss/.

The Berkeley Lab Diversity Committee has a new website at http://www.lbl.gov/Workplace/diversity/index.html. A suggestion box is included on the page.
The committee was established in 1991 to help improve diversity in the workplace, heighten awareness of the value of diversity, and promote communication among all employees.

The full text and photographs of each edition of Currents are published online at http://www.lbl.gov/Publications/Currents/. You may find a link to Currents on the Lab's home page under the heading "Publications." The site allows users to do searches of past articles going back to 1994.

Mike and Lisa Long and Ed and Vi Edwards ñ three of them former Lab employees ñ are the proud grandparents of Kerstin Ann Long, born to Meg St. Hill-Long and Joe Long on February 28. Kerstin Ann weighed in at 7 lbs. 14 oz.


The Berkeley Lab Calendar is published biweekly here on the World Wide Web and in Currents by the Public Information Department. Employees can list a meeting, class, or event in the Calendar by using this submission form. The deadline for submissions is 5 p.m. on Monday in the week that Currents is published.

In addition to the events listed below, Berkeley Lab's Washington, D.C. Projects office is hosting a Science and Technology Seminars series.

Scientific Conferences

March 12 - 26, 1999
NATIONAL CONFERENCE OF BLACK PHYSICS STUDENTS
Thursday-Sunday, UC Berkeley & Berkeley Lab
NERSC USERS TRAINING CLASS
8:30-5:00, Bldg. 2 conference room
WEIGHT WATCHERS
Noon, Bldg. 26-109
NERSC USERS TRAINING CLASS
8:30-5:00, Bldg. 2 conference room
SHOEMOBILE
7:30-3:30, cafeteria parking lot
LABVIEW USER GROUP MEETING
10:00-12:00, Bldg. 50 auditorium
WEIGHT WATCHERS
Noon, Bldg. 26-109
POSTDOCTORAL SOCIETY LUNCHTIME SEMINAR
Noon, Bldg. 66-316
Items for the calendars may be sent via e-mail to [email protected] lbl.gov, faxed to X6641 or mailed to Bldg. 65B. The deadline for the March 26 issue is 5 p.m. Monday, March 23.
SURFACE SCIENCE AND CATALYSIS SCIENCE SEMINAR
"Surface Science of Hard Coatings" will be presented by Yip-Wah Chung of Northwestern University
1:30 p.m., Bldg. 66 auditorium
PHYSICS DEPARTMENT COLLOQUIUM, UC BERKELEY
"Black Holes and Neutron Stars: From Oppenheimer's Predictions to Modern Observations" will be presented by Kip Thorn of the California Institute of Technology.
5:30 p.m., 155 Dwinelle Hall
LIFE SCIENCES DIVISION
"Sequence-Based SNP Detection in Human Genes" will be presented by Deborah A. Nickerson of the University of Washington.
4 p.m., Bldg. 66-316
ENVIRONMENTAL ENERGY TECHNOLOGIES DIVISION
"Development of ASHRAE Standard 90.1 and 90.2 - Cool Roofs" will be presented by Hashem Akbari of the EET Division.
Noon, Bldg. 90-3075
SURFACE SCIENCE AND CATALYSIS SCIENCE SEMINAR
"Recent Force Microscopy Experiments at the University of Basel" will be presented by Ernst Meyer of the University of Basel, Switzerland.
1:30 p.m., Bldg. 66 auditorium
SURFACE SCIENCE AND CATALYSIS SCIENCE SEMINAR
"NOx Reduction with Alkanes over TM/Zeolite Catalysts in the Presence of Excess 02 and H20" will be presented by Wolfgang Sachtler of Northwestern University.
1:30 p.m., Bldg. 66 auditorium
EARTH SCIENCES DIVISION
"How Do Ecosystems Work? Perspectives from 20 Years of Research on San Francisco Bay" will be presented by Jim Cloern of the U. S. Geological Service.
11 a.m., Bldg. 90-2063
BIOSCIENCES LECTURE SERIES
"The Transcriptional Program of Sporulation in Budding Yeast" will be presented by Ira Herskowitz of UC San Francisco.
4 p.m., Bldg. 66 auditorium
On March 3 more than 300 Computing Sciences employees took a safety break from their duties to attend an "All-Hands Safety Stand-Down" in which safety policies and procedures were reviewed.
"There really is no job so important that we can't take the time to do it safely," said Bill McCurdy, associate laboratory director for Computing Sciences. "Each and every one of us has a responsibility to stop work when we see something that's unsafe."
Division Director Stewart Loken, head of Computing Sciences Safety Committee, reviewed the organization's safety infrastructure and emphasized that employees have a responsibility to report unsafe conditions and practices. He also pointed employees to various resources available for training, workplace evaluations and other information.

March 28 - 29, 1999 — Bldg. 50 auditorium
An all-day symposium honoring former Lab Director David Shirley on the occasion of his 65th birthday will be held on Monday, March 29.
Entitled "Spectroscopy and the Structure of Matter" the event will give an update on the development of some of the various research fields in which Shirley and his group have worked over the years. Participants will include Shirley's former students, postdocs, guest scientists and his friends and colleagues from Berkeley Lab and other universities and institutions worldwide. Lab Director Charles Shank will give the welcome address.
Additional information is available online at http://www-als.lbl.gov/als/workshops/shirley.html. For other questions contact Zahid Hussain at X7591 or [email protected].

ë79 HONDA CM200T motorcycle, looks and runs well, $600/b.o., Sherry, X6972
ë85 TOYOTA long bed diesel w/ Brahma camper mechanic's special, truck, shell, one bad cylinder, otherwise good cond, $850/b.o., Sherry, X6972
ë85 TOYOTA Camry, ac, ps, good cond, new parts, 163K mi, orig owner, record of factory-scheduled maint, $3,000/b.o., Hashem, X4287, (925) 299-0560
ë85 HONDA Civic Hatchback, 5 spd, 118K mi, $1,000, Vern, X7504
ë86 FORD, Thunderbird, 6 cyl, 117K mi, really dependable, moving to Europe, $1,600/b.o., Stefan, X4581, 548-9565
ë86 HONDA Accord LX, 1 owner, runs great, $4,000/b.o., Don, X5191, 525-3565
ë87 PONTIAC 6000, 93K mi, at, V6, $1,800/b.o., Woody, X5864, 864-8009
ë88 FORD Thunderbird Sport, 5.0L-V8, auto overdrive trans, 74K mi, orig owner, exc cond, fully loaded, $4,000, Harry, (415) 566-5856
ë89 AUDI 100, at, 150K mi, fully loaded, exc cond, new tires, brakes and more, $2,750/b.o., Mohammed, X7144, 623-8694
ë94 FORD Mustang, silver, auto V6 3.8L, 59K mi, new trans, new tires, fully loaded, ps, pb, pw, pwr seat, CD player/cass, anti-lock brakes, air bag, more, $9,500/b.o., Lisa, X5314, (925) 906-9786
ë95 FORD Escort LX wagon, 4 drs, green, ac, at, ps, dual air bags, 55K mi, am/fm/radio, great shape, $8,500/b.o., Henk, X4335, 649-8658
ë95 NISSAN Pathfinder XE-V6, 49K mi, navy blue, 4 dr, 5 spd, 2 wheel drive, ac, CD player w/ removable faceplate, snow chains incl (never used), well maintained, great for family or outdoor adventure seekers, $14,900/b.o., Paul, X5816, (415) 474-4262
ë95 HONDA Civic LX, good cond, gray w/ gray inter, auto, ac, ps, pwr windows/locks, am/fm/cass, antilock brakes, dual air bags, tinted windows, approx 72K mi, bluebook value $11,000, asking $9,500/b.o., Rick, X5087
ë97 VOLKSWAGEN Jetta, ltd music edition, am/fm/cass/cd, premium sound, exc cond, green w/ tan interior, 5 spd, ac, ps, sunroof, alarm, dual air bags, approx 26K mi, bluebook value $18,000, asking $15,000/b.o., Rick, X5087
ë96 DODGE Grand Caravan ES, 30K mi, 100K mi factory warranty avail, $19,000, Don, 425-8453 (pager), 339-2294
BBS CHROME WHEELS, 14", 2 pc rims, fits VW, 4 lug, $650, Jeremy, (925) 372-6312
MOTORCYCLE, Honda CX-500, 500 cc, shaft drive, water cooled, plexi fairing, back rest, luggage rack, good commute bike, $600/b.o., Bob, (925) 376-2211
ALBANY, partly furn, 2 bdrm/ 2 bth condo, bay view, swimming pool, tennis, 24 hr sec, garage parking, bus/BART to LBNL/UCB, nr shopping ctr, no pets, non-smoker, lease avail, April 1, $1,250/mo, Rose, X6185, 236-6815 (msg)
BERKELEY, studio apt, Durant/ Telegraph, 1 blk from campus, nicely and fully furn, wood floor, 3/23 - 4/18, gas and elec incl, $600, Paolo, X4739
BERKELEY, Alcatraz betw Telegraph and Shattuck, 3 blks south of Ashby, 1 bdrm, 1 bth, 3rd flr of apt bldg, living room, kitchen, lots of closet space, landlord pays water, garbage, gas, you pay elec and phone, great view of SF bay from all rms, close to shops, transp, UCB, LBNL, $850/mo, avail 6/1 - 9/30 w/ option of staying longer, Saira, 652-6772
NO. BERKELEY HILLS, flat, totally furn, 1 large bdrm, living rm w/ gas fireplace, deck w/ hot tub and 3 bridge view, fully equipped kitchen, separate small office w/ own alcove bed, nr Lab, util and cable pd, $2,000/mo, Robert, 527-2715
W. BERKELEY (Browning St and Bancroft Way), avail immediately, bright apt in a duplex w/ detached home office, light, airy, 2nd story, 560-sq. ft, w/w carpet, separate kitchen/dining area, stove, refrig, deck, 360 sq ft, 2 skylights, both for $1,100/mo, water, garbage, and natural gas, Andrea, X6727, 644-1667 (nights before 9 pm)
EL CERRITO, 2 bdrm flat, 1 bth, spacious rms, hardwood flrs, nr BART, El Cerrito Plaza and public transp, no pets, non-smokers, ref req, $995/mo, Janice, 895-3584
ROCKRIDGE, rm in spacious 2 bdrm condo, pool, sauna, gym, jacuzzi, nr shopping ctr, bus stop, Lab shuttle and BART, $450/mo, Lili, 655-6855
BIKE, St, blue Schwinn, man's, 5x2 gears, very good cond, brand new back tire, $120/b.o., Amedeo, X6513
CANOE, 17' Grumman, Gunter sailing rig, paddles, accessories, $400; Yakima roof rack, rain gutter clamps plus cross bars, $60, Rick, X2233, 848-3662
COFFEE TABLE, redwood, burl, glass, unique, $350/b.o., Lisa, X5314, (925) 906-9786
COUCH, autumn colors, $75; 2 matching oak coffee tables w/ iron rod on sides, $50; oak end table, $40; huge lamp, $40; oak entertainment car, fits 27" television, $75, Leslie, X5541, 886-4851
FISH TANK, 15 gal, very good cond, black and green rocks for bottom of aquarium, all aquarium decorations incl, $45, Leslie, X5541, 886-4851
KAYAK (whitewater, Pirouette S) plus gear, negotiable; drafting table, $30; queen sized bed, $100; futon, $100; floor lamp, $20; bookcase (brick and board), $30; assorted kitchen ware, leaving Bay Area, must sell, X6251, 848-9825
PC PENTIUM II 300 w/ Intel Chip, 64 MB RAM, 56K built-in modem, 4 MB video card plus sound card, 4 gig hard drive, speakers, 15 in monitor, $800/ b.o., Sue, X6395
TABLE, dining, walnut, w/ 6 chairs, $400; sectional, motive, walnut legs, med brn upholstery, $140; fireplace screen and tools, black iron, never been used, $45; 1 pr Marantz loudspeakers, $20, Herb, 232-0757
TICKETS, 2, A Chorus Line, March 20, 3 pm, Redwood City, orig price $20, selling for $10, Martin, X4800
WASHER/DRYER, Kenmore, white, heavy duty, multi-cycle/temp, $225; humidifier, racquets, elec razor, wood crib w/ linens, Rachel, X4439, 548-7823
WYNTON MARSALIS, Lincoln Center, Jazz plays Ellington, March 17, Masonic Aud, San Francisco, 2 orchestra seats, $48 ea, Mark, X6581, 339-8595
COMPUTER for high school in east bay, min 486 w/ cd-rom, tax deductible, Mike, X4780
NEVERWHERE, last 2 episodes, shown on Sunday 2/28 on channel 54, would you lend me your tape? Kathy, X4931
SLIDE PROJECTOR, any model, Jan, X6676
HOUSING, senior professor and wife from Hebrew University, Jerusalem wish to rent 1 bdrm furn flat, 9/1/99-2/00, up to $1,000+/mo, exchange for flat in Jerusalem possible, Michael, X4669
HOUSING, Canadian prof and wife seek furn accommodation, 1 or 2-bdrm apt or house, April-July, non smokers, no pets, Adam, X5483, 848-5727, [email protected]
HOUSEMATE, 3 bdrm, 2 bth house, Rockridge, April 1-Dec., negotiable, furn rm, washer/dryer, quiet neighborhood, safe area, ideal for visiting scholar, 10 min walk to Rockridge BART, $605/ mo, excl util, Nathan, X5137, 601-5139
HOUSING, visiting German prof needs 2 or 3 bdrm furn apt or house, June-August, Michael, X7838, [email protected]
TAHOE KEYS at South Lake Tahoe, 3 bdrm, 2-1/2 bth house, fenced yard, quiet area, close to skiing, attractions, great views of water and mtns, $150/night, 2 night min, Bob, (925) 376-2211
Lost and Found
CARBONATOR, lost either in ATM or parking lot nr cafeteria on Feb 19, white plastic carbonator machine, 18" tall, internal CO2 cartridge, $10 reward for safe return, Nigel, X7056
KEYS, pair, found March 5 in parking lot K2 across the street from cafeteria, Miguel, X6443

A

ds are accepted only from Lab employees, retirees, and on-site DOE personnel. Submissions must include name, affiliation, extension, and home telephone.

Ads must be submitted in writing ([email protected] gov, Fax X6641), or delivered/ mailed to Bldg. 65B. No ads will be taken by phone. Ads will run one issue only unless resubmitted in writing. They will be repeated only as space permits.

The deadline for the March 26 issue is 5 p.m. Friday, March 19.

Currents and the Public Information Department Staff
Currents is Berkeley Lab's biweekly employee newspaper published by the Lab's Public Information Department, which is managed by Ron Kolb. Kolb can be reached at 510-486-7586 or at [email protected]

Monica Friedlander (510-495-2248) is the editor of Currents and you can use this form to write the editor.

The staff writers for Currents are Jeffery Kahn ([email protected]), Paul Preuss ([email protected]), and Lynn Yarris ([email protected]). Jon Bashor ([email protected]) is a contributing writer.

Jacki Noble (X5771) produces the "Flea Market" ([email protected]) and the "Calendar" ([email protected]). Our mailing address is: Berkeley Lab Public Information Department, One Cyclotron Road Mailstop 65, Berkeley, CA 94720. The office telephone number is 510-486-5771 and our fax is 510-486- 6641.