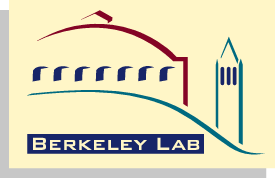 Berkeley Lab Currents
January 10, 1997

Nobel Laureate Leaves Legacy of Scientific Achievement
By Lynn Yarris
One of Berkeley Lab's greatest scientists, Melvin Calvin, the man who unlocked the secrets of photosynthesis, died on Wednesday, Jan. 8, at Alta Bates Hospital, after several years of failing health. He was 85.
A member of the faculty at UC Berkeley since 1937, and one of the first chemists to join Ernest O. Lawrence's Radiation Laboratory, Calvin received the 1961 Nobel prize in chemistry for identifying the path of carbon in photosynthesis. Shortly thereafter he established the Chemical Biodynamics Division, the successor to today's Structural Biology Division, which he directed for 20 years.
Throughout his distinguished career, Calvin was the recipient of numerous awards and honors, including the National Medal of Science, which he received from President Bush in 1989, the Priestly Medal from the American Chemical Society, the Davy Medal from the Royal Society of London, and the Gold Medal from the American Institute of Chemists.
Calvin was born on April 8, 1911, in Saint Paul, Minn. He earned his undergraduate degree from the Michigan College of Mining and Technology in 1931 and his Ph.D. in chemistry from the University of Minnesota in 1935. Following post-doctoral studies in England, Calvin was invited to join the UCB faculty by the illustrious chemist Gilbert Lewis, who introduced him to Lawrence.
According to legend, on the day of the Japanese surrender, Lawrence told Calvin that "Now is the time to do something useful with radioactive carbon," the isotope of carbon that had been discovered in 1940 at the 60-Inch Cyclotron. In response, Calvin organized a team of Rad Lab researchers to study photosynthesis--the process by which green plants convert sunlight energy into chemical energy.
Using the carbon-14 isotope as a tracer, Calvin and his team mapped the complete route that carbon travels through a plant during photosynthesis, starting from its absorption as atmospheric carbon dioxide to its conversion into carbohydrates and other organic compounds. In doing so, the Calvin group showed that sunlight acts on the chlorophyll in a plant to fuel the manufacturing of organic compounds, rather than on carbon dioxide as was previously believed.
Calvin's Nobel Prize-winning research led to a lifelong interest in adapting photosynthetic techniques for energy production. In his final years of active research, he studied the use of oil-producing plants as renewable sources of energy. He also spent many years testing the chemical evolution of life and wrote a book on the subject that was published in 1969.
Like Lawrence, Calvin was a devout believer in interdisciplinary collaborations. For his photosynthesis research, he and his group worked in the wooden building that had served as Lawrence's original Radiation Laboratory. When this turn-of-the-century structure was torn down in 1959, its "laboratory without walls" concept inspired Calvin in the unique design of a new building on the UCB campus to house his group.
Opened in 1963, the three-story construction featured a distinctive doughnut-shaped exterior and an open interior with radial lab benches, all of which were intended to foster the cooperative teamwork that Calvin preached and practiced. Upon his retirement in 1980, the building, which houses Structural Biology Division researchers today, was renamed the Melvin Calvin Laboratory.
One of Calvin's last visits to the Hill was in October 1995, when, as a tribute to his accomplishments, the Laboratory named one of its nine roads in his honor.
Calvin is survived by daughters Elin Sowie and Karole Campbell, and son Noel, as well as six grandchildren and two great grandchildren. His wife of 36 years, Genevieve, died in 1987. Services will be announced.

By Lynn Yarris

What are believed to be the first observations of an anesthetic entering human red blood cells have been reported by a team of Berkeley Lab researchers. The observations were made using a technique designed to enhance the effectiveness of nuclear magnetic resonance (NMR) spectroscopy and magnetic resonance imaging (MRI).

In the Nov. 12, 1996, issue of the Proceedings of the National Academy of Sciences, the researchers reported that xenon gas, a common anesthetic, can be hit with a laser beam to polarize its atomic nuclei. It can then be directly introduced into blood or tissue to obtain high resolution time-resolved NMR/MRI images.

The research team included Alexander Pines, a chemist with the Lab's Materials Sciences Division and UC Berkeley's Department of Chemistry; Dr. Thomas Budinger, head of Berkeley Lab's Center for Functional Imaging; chemist Gil Navon of Tel Aviv University; and Angelo Bifone, Yiqiao Song, Roberto Seydoux, Rebecca Taylor, Boyd Goodson, and Tanja Pietrass of UC Berkeley.

"We've shown that the local introduction of laser-polarized xenon solutions can be performed rapidly, concentrating the xenon at a target area," says Budinger. "It could be an alternative to radioactive isotopes in many (medical imaging) studies because polarized xenon improves MRI sensitivity to a factor that is close to the sensitivity of radiocarbon detection."

Previous research at Berkeley, as well as other institutions, has shown that the NMR/MRI signals from xenon gas can be greatly enhanced through "optical pumping," a process whereby polarization is transferred from laser light to atomic nuclei. Laser-polarized xenon, inhaled by subjects, has been used to obtain NMR/MRI images of the air spaces in lungs. However, once the xenon nuclei come in contact with red blood cells in the lungs, they lose their laser-enhanced polarization within several seconds, reducing their effectiveness for other tissues.

"One of the challenges for the use of laser-polarized xenon in medical applications has been to find a means of efficiently delivering xenon to the blood and tissues while maintaining the large polarization acquired during optical pumping," says Pines.

The Berkeley Lab researchers achieved success by pre-dissolving laser-polarized xenon in a special "biologically compatible" solution. The polarized xenon gas was frozen at liquid nitrogen temperatures, sublimated, put into the special solution, then shaken until it dissolved. Following this treatment, loss of polarization during the injection procedure proved to be insignificant.

"Pre-dissolving our polarized xenon gas in a solution that can be directly injected into fresh blood or tissue buys time and specificity," says Pines. "We were able to observe the xenon penetrating and exiting the red blood cells and to measure the kinetics."

According to the measurements, it takes about 20 milliseconds for a xenon atom to pass across the membrane of a red blood cell. The mechanisms of general anesthesia remain a mystery. Understanding how long it takes for an anesthetic such as xenon to access red blood cells is a step towards solving this mystery.

Results also indicate that laser-polarized xenon gas could be used to perform angiography as well as to image physiological phenomena in the blood system and in tissue specific to the heart, lungs, brain, and other organs.

The solutions into which the xenon was pre-dissolved included saline, Intralipid, and Fluosol. All are medically safe intravenous or oral media in which xenon can hold its polarized spin long enough to obtain NMR/MRI signals.

"Polarized xenon in these solutions as carriers has potential for imaging not only anatomic structures such as coronary arteries, but also for identifying molecular substrates peculiar to cancer," says Budinger. "The key to our work is the basic measurements of how xenon behaves in various lipid molecular assemblages that can be engineered to stay in the blood pool or seek (specific types of) cells or matrix proteins in the human body."

This research was funded by DOE through the Materials Science Division of the Office of Energy Research.

CAPTION: Members of the UC Berkeley team working on laser-polarized xenon in materials and in blood in Alex Pines' lab include (from left) Boyd Goodson, Yiqiao Song, Angelo Beifone, Toomas Room, Rebecca Taylor, Stephen Appelt, and Roberto Seydoux, in addition to (not shown) Tanja Pietrass and collaborator Gil Navon of Tel Aviv University.


Pena named for Energy Secretary:
In a surprise move, on Dec. 20 President Clinton announced he intends to nominate Transportation Secretary Federico Pena to succeed Hazel O'Leary as the Energy Secretary. Prior to the announcement, it had been widely reported that Clinton would name Federal Energy Regulatory Commission chair Elizabeth Moler to head DOE. The choice caught even Pena by surprise. In comments to the press, he said his first act as Energy Secretary-designate would be to take down the "for-sale" sign in front of his house.
Born in Laredo, Texas, in 1947, Pena received his undergraduate and law degrees from the University of Texas. He worked as a civil rights lawyer and served as a Colorado legislator before becoming mayor of Denver 1983-1991. In 1993, he became the Secretary of Transportation, an agency with an annual budget of about $36 billion, and a workforce of 107,000 people. Clinton said Pena's experience managing DOT would serve him well at DOE. DOE Under Secretary Thomas Grumbly said Pena "really understands how Washington works." Pena faces confirmation hearings in Congress before his appointment is official.
Gibbons warns of R&D decline:
Before Christmas, Presidential science advisor Jack Gibbons told the managers of the federal science agencies to expect less in FY98 than they received in FY97, and to expect the downtrend to continue through FY2002. He insisted that the Clinton Administration is not abandoning science and said his office is planning a series of meetings with state governors, private industry leaders, and members of Congress to shore up support for research. Though he declined to discuss the details of the FY98 budget request, Gibbons said it will "show clear signs that the President is still very attentive to the need to protect the science budget." One agency that has seen increases of 6-to-7 percent and faces softer cuts than the others is the National Institutes of Health. Gibbons attributed NIH's good fortune to its success in explaining its work to the public. "The rest of the research community needs to understand the value of communication to the public in garnering support from lawmakers," Gibbons said in a media briefing. He said he wants to begin "a constructive dialogue" with Sen. Pete Domenici (R-N.M), for revamping DOE and boosting the profile of its research programs. The two are said to be seeking a plan that would give R&D more clout within the DOE complex. One rumored proposal calls for the creation of a sub-Cabinet organization similar to DOE's predecessor, the Energy Research and Development Agency. Like ERDA, this new agency would have responsibility solely for the national labs. Martha Krebs, head of DOE's Office of Energy Research, said she would be open to the idea. -- Lynn Yarris

CAPTION: Graduates and presenters of Berkeley Lab's first Scientific Computation Workshop, sponsored by the Laboratory Directed Research and Development (LDRD) and the National Energy Research Scientific Computing Center (NERSC). Representatives from several divisions attended the December workshop, which was designed to introduce users to the parallel computing capabilities and resources at NERSC. The workshops also foster the development of the local scientific computation community. The next training class will be held in February. For more information, visit the NERSC WWW training pages at http://www.nersc.gov/training/index.html  Photo by Roy Kaltschmidt

The story out of Berkeley Lab on the development of a sensor that instantly detects the presence of E. coli bacteria (see Currents, Dec. 20) was broadcast over television news programs in at least 27 cities, including the major media centers of New York, Boston, Washington, D.C., Atlanta, Miami, Chicago, Dallas, Denver, and Los Angeles. All three network affiliates in the Bay Area, plus the widely watched CNN station, carried reports. Newspaper, magazine and radio coverage was extensive as well,. Other stories, including the discovery of a wet surface on ice (see Currents, Dec. 6), and a new NMR technique (see page 1) also received significant public attention.

Enrique Iglesia of the Materials Sciences Division has received the Paul H. Emmett Award in Fundamental Catalysis, given by the Catalysis Society for outstanding contributions to the field of catalysis by someone under the age of 45. The award is sponsored by the Davison Chemical Division of W.R. Grace and Company, and awarded biennially. The award is intended to recognize and encourage individual contributions in the field of catalysis with emphasis on discovery and understanding of catalytic phenomena, proposal of catalytic reaction mechanisms and identification and description of catalytic sites and species.

Carl Sagan, astronomer, educator, Pulitzer-prize winning author, and perhaps the world's most widely recognized popularizer of science, died on Dec. 20 in Seattle. He was 62. The cause of death was pneumonia, but for the past two years, Sagan had been fighting bone marrow cancer. Born in Brooklyn, Sagan earned his bachelor's and master degrees in physics and his Ph.D. in astronomy from the University of Chicago. After a short stint at Harvard, he went to Cornell University in 1968, where he remained a professor for the rest of his career, most recently heading the Laboratory for Planetary Sciences. Sagan played a major scientific role in NASA's Mariner, Viking, Voyager, and Galileo expeditions. He also published more than 600 scientific papers. However, he is probably best known for his work on the PBS series "Cosmos," the Emmy- and Peabody-award-winning show that became the most watched series in public television history. The accompanying book, "Cosmos" (1980) was on the New York Times bestseller list for 70 weeks and sold more copies than any other science book ever published in English.

As fans of "2001: A Space Odyssey" may recall, Jan. 12, 1997, was the day that the HAL 9000, the computer with an attitude problem, was made operational at the HAL plant in Urbana, Ill. In the landmark 1968 film by Stanley Kubrick from a script by Arthur C. Clarke, HAL was an AI machine that maintained complete control over the spaceship Discovery during its mission to Jupiter. In the story, HAL makes a mistake and attempts a coverup that results in the murder of one astronaut and an unforgettable confrontation with another who finally pulls HAL's plug. Like many of the other technologies depicted in the film, HAL has become a cultural benchmark by which to measure our own technological accomplishments. Despite the enormous progress made during the past 30 years in the computer sciences, no machine today comes even close to HAL's interactive communication capabilities. Not only could HAL carry out lengthy conversations in a perfectly mimicked human vocal tract, ask "personal questions," and express concerns about the purpose of its mysterious mission, it could also, as astronauts Frank Poole and David Bowman would discover to their peril, read human lips.


By Ron Kolb

Berkeley Lab's new collective approach to providing support services to scientific programs will be guided by Meredith Montgomery, who has been named the first Adminstrative Services Department (ASD) head by Deputy Director Klaus Berkner.

Montgomery, formerly administrator of the Nuclear Science Division, will lead the integration of administrative services personnel and programs into the ASD, a new organizational structure that centralizes and distributes common services to increase efficiency and reduce costs.

Her three-year renewable appointment began January 2.

"Meredith is ideal for this assignment because of her extensive experience at the Laboratory," Berkner said. "She will bring an important perspective to the task, since she appreciates the needs of the researchers."

A Berkeley Lab employee since 1983, Montgomery has been an administrator in the Materials and Molecular Research, Materials and Chemical Sciences, and Materials Sciences divisions. She served as division administrator for Materials Sciences from 1990 to 1992 and for Nuclear Science from 1992. From 1981 to 1983, she worked in the chairman's office in UC Berkeley's Chemistry Department.

"I believe ASD has a lot to offer, for both the staff members and for the scientists," she said. "We're taking a more uniform approach to the work. We can work together to streamline our processes to be more effective and efficient. Researchers can get better service at a price they're willing to pay."

The key, she noted, is to listen to the customers. Montgomery plans to engage in numerous one-on-one meetings with division directors, administrators, scientists and support staff to identify issues and concerns in the field. By the end of this month, most laboratory support programs will have been integrated within the new department.

For staff, ASD represents opportunities to pursue new directions, to find matches that fit an employee's interests with laboratory needs, she said. Beyond new career options, administrative employees "will also participate in how ASD gets shaped, defining the needs and how we meet them."

For division managers, Montgomery says, ASD really represents an "extended family" of support personnel--"rather than just relying on A-B-C in their own units to get the work done, they now have A-through-Z to provide extensive support, and many more options."

She will be working closely with the Customer Advisory Board, which is headed by nuclear scientist James Symons and is comprised of members from every laboratory division. The Board's role is to ensure that ASD's services are efficiently delivered, cost-effective, and meet the needs of researchers. It will help Montgomery develop program goals and priorities, assist in resolving issues and conflicts, and help develop a permanent costing mechanism.

Montgomery said she sought the new position as "a new challenge. It's like reading a good novel; I've been at the end of one and I'm ready to start another one--one that has a lot of pages." She says she also has a personal reason for wanting ASD to succeed. "My husband is a senior scientist here (Philip Ross in Materials Sciences), and if ASD doesn't do its job, I don't want to hear about it over dinner."

Montgomery received her bachelor's degree in psychology from Tulane University in 1978. After joining the Lab, she achieved her MBA with honors at St. Mary's College.

Congratulations to the following employees who celebrated anniversaries of service with the Laboratory during the quarter October-December 1996:
5 years of service
Ilham Al Mahamid, Earth Sciences
Ann S. Almgren, ICSD
Adam W. Aylor, Materials Sciences
Larry G. Bell, Operations
David P. Berners, Engineering
Bruce E. Birdsall , Energy & Environment
Suzanne S. Bowen, AFRD
Doyle F. Byford, Engineering
John M. Byrd, AFRD
Deborah H. Charych, Materials Sciences
Nasreen G. Chopra, Materials Sciences
John N. Corlett, AFRD
Janice L. Denney, EH&S
Richard S. Dicely, NERSC
Amy L. Dilts, Operations
Genevieve Dreyfus, Structural Biology
Lisa M. Erspamer, ICSD
Brian K. Fujikawa, Nuclear Science
Michael B. Gentzler, Materials Sciences
Kelly A. Gonzalez, Engineering
Peggy A. Johnson, Earth Sciences
John H. Johnston, EH&S
Gregory E. Jones, EH&S
Keith A. Karraker, Earth Sciences
Bruce W. King, EH&S
Laura J. Knoff, Life Sciences
John S. Kromer, Operations
Charles Y. Lee, Life Sciences
Wim P. Leemans, AFRD
Mildred K. Leonard, Engineering
Lei Luo, Engineering
Kathie S. Milano, Operations
Chenoa Mittan, ICSD
Edward J. Moler, AFRD
Christophe Moll, ICSD
George J. Moridis, Earth Sciences
Rolf H. Muller, Materials Sciences
Chris Paszty, Life Sciences
Nigel W. Quinn, Earth Sciences
David S. Robin, AFRD
Allen L. Robinson, Energy & Environment
Benjamin M. Rush, Energy & Environment
Robert R. Sawyer, Energy & Environment
Richard V. Schafer, Engineering
Richard C. Stanton, Operations
Kathering Stevenson, EH&S
Victor M. Stevko, Life Sciences
Mary E. Stuart, Engineering
Eric R. Sylwester, Nuclear Science
Romulo Z. Tecson, Operations
Diane L. Tribble, Life Sciences
Cathy H. Vanecek, AFRD
Ramona L. Vogt, Nuclear Science
Kenneth H. Westmacott, Materials Sciences
Marva O. Wilkins, Directorate
Mark S. Yahnke, Energy & Environment
Wei-Ming Yao, Physics
Cary J. Zeitlin, Life Sciences
10 years of service
Marion A. Blechman, ICSD
Chris E. Butler, Operations
Douglas S. Clark, Energy & Environment
Joan M. Daisey, Energy & Environment
Rene Delano, Engineering
Martin K. Dooly, Operations
Frank V. Hale, ICSD
Stephen M. Hanrahan, Life Sciences
Keith M. Heinzelman, EH&S
Richard W. Humes, Operations
Ely Ehsin Kwoh, Life Sciences
Marya S. Norman-Bloodsaw, Operations
Linda K. Smith, ICSD
15 years of service
Leroy Anderson, Operations
Dennis L. Baker, Engineering
Tammara E. Campbell, ICSD
Cynthia C. Coolahan, EH&S
Daniel R. Dietderich, AFRD
Miguel A. Furman, AFRD
Cai Houston, Engineering
Y. Joe Huang, Energy & Environment
Sally F. Nasman, Materials Sciences
Margaret A. Norris, Nuclear Science
Henry L. Rutkowski, AFRD
Glenn Y. Saika, Energy & Environment
Richard I. Schwarz, Life Sciences
Janet F. Selmek, Life Sciences
William A. Strelo, Engineering
Tetsu K. Tokunaga, Earth Sciences
Joani S. Walker, Engineering
Linda M. Williams, Earth Sciences
20 years of service
Alexandre Chorin, Physics
Norman E. Goldstein, Earth Sciences
Lloyd H. Harmon, Engineering
Terry L. Munoz, ICSD
Don A. Prestella, Operations
Christophe Timossi, Engineering
Barry J. Bailey, Engineering
Norma J. Fox, Operations
Richard G. Kuiper, Engineering
Carol F. Laramore, Operations
Leslie R. Lockhart, EH&S
Lewis G. Popp, Engineering
Wesley D. Steele, Operations
Raymond K. Thatcher, AFRD
George J. Zizka, Engineering
25 years of service
John Harte, Energy & Environment
Craig M. Ikami, Life Sciences
Lee S. Schroeder, Nuclear Science
Glenn T. Seaborg, Nuclear Science
Jack M. Smith, Engineering
John W. Staples, AFRD
30 years of service
Kenneth B. Lines, Operations
Paul L. Richards, Materials Sciences
John T. Walton, Engineering
35 years of service
Phillip J. Batson, Engineering
Barbara J. Gordon, Physics
Donald P. Jourdain, Engineering
Andrew M. Sessler, AFRD
40 years of service
Kenneth M. Crowe, Physics
45 years of service
Tony Vuletich, Life Sciences
50 years of service
Nylan M. Jeung, Chemical Sciences


By Monica Friedlander

Those bulky reams of official letterhead may become obsolete for the Lab's electronically-minded Mac users. Instead of stacking up on stationary products, you can now download different versions of the official logo, letterhead templates, forms (including fax forms) and official Lab fonts right onto your desktop. By using these ready-to-use templates and design elements you can print your correspondence or any other materials directly off your computer.

For the time being, these items can only be downloaded from a public access server, accessible through AppleShare to Mac users. A World Wide Web site created especially for this purpose will be available in the near future for users of other platforms.

Downloading instructions

The logo, letterheads, forms, fonts and other useful software products reside in the Public Access server (Chooser/AppleShare/LBL-Servers/WKSG Server/Public Access). The Lab fonts, including the Lab's official Bank Gothic font, can be found in the folder labeled LBNL Fonts. To load the fonts into your system, simply drag the icons you need into your system folder. Your system will automatically place them into your fonts folder. After loading the fonts, restart your computer.

The various letterheads (including division letterheads) are fixed headers and footers on which you key in your correspondence. They must not be altered. You should not open these documents over the network. Instead, drag the items you plan to use onto your hard disk. You can then open the document and begin keying in your letter at the provided insertion point.

Six versions of the Lab logo are available in EPS format. Both the formal logo (with the complete name spelled out) and the informal version are available in three color schemes: black and white, one-color and two-color. (Read the "Read Me" file for more information on how to use them.) After dragging the logo onto your computer, you can use it in MS Word or any layout or presentation program. You can also resize the image by holding down the shift key, then grabbing the corner handle and pushing in or pulling out.

Remember to drag the Public Access icon into your trash when you are through.

If you need a nonstandard (i.e., nondivisional) letterhead design, complete the request form (in the LBNL letterheads folder), obtain approval by the appropriate division director and by Stewart Loken, head of ICSD, and send the signed form to Alice Ramirez or Marilee Bailey, TEID, Mailstop 50F.

Approval is also needed for printing in color. Contact printing coordinator Faye Jobes (X6787) for more information.

For more information on using any of these resources, contact the following people:
To set up custom electronic letterhead templates: Connie Silva, X5678
To print custom letterheads or business cards: Alice Ramirez, X6600
For general design questions: Marilee Bailey, X4145
For PC questions: Russ Montello, X5585 or Mark Rosenberg, X6708

Male employees with past military experience are being sought to provide a urine sample to provide a baseline for research being done by Dr. Ed Kaplan and his group at Brookhaven National Laboratory (BNL), for the Defense Special Weapons Agency in the U.S. Department of Defense.
The agency needs to determine whether veterans exposed to radioactive fallout from nuclear testing in the 1950s and `60s show any greater internal dose of plutonium-239 (239Pu) than people who were not similarly exposed.
In looking for a suitable urine bioassay for 239Pu, the agency found that the one method with adequate sensitivity is a BNL-developed procedure involving the fission-track analysis of neutron-bombarded samples, which requires exacting chemical separation of the plutonium from environmental uranium contamination. The 239Pu bioassay was developed for BNL's ongoing study of exposed Marshall Island natives.
Without a baseline against which to compare the results of bioassays of veterans, however, no conclusions can be drawn. Thus, the agency wishes to establish a baseline from a population of geographically diverse Americans of an age range corresponding to nuclear-test veterans who were not exposed to fallout and have no known exposure to 239Pu. Towards this end, the BNL team is collecting and analyzing urine samples from volunteers at several national laboratories and elsewhere.
Berkeley Lab employees who volunteer to participate will simply provide a 24-hour urine sample and complete a short questionnaire. Volunteers should be U.S. veterans over 50 years of age with no renal disease or known exposures to plutonium. The sample will be analyzed with the 239Pu bioassay, and the data will be provided to the agency for comparison with data from veterans who participated in the nuclear testing program. Strict confidentiality will be observed, and the analytical results will be available through the Health Services Group.
For more information, call Connie Grondona at X6266.

As a result of several minor processing errors, some health plan members may have been mailed unnecessary or incorrect information, or may be missing some information. Please note the following:
Former PacifiCare members who changed to different plans but got new PacifiCare IDs should disregard them.

Pacificare members who did not receive a sticker containing a separate 800 number for behavioral health access should receive them shortly. New members will receive them in their new member packet.

New FHP members who had dependents missing or incorrectly listed on their ID cards will be receiving corrected or updated information and ID cards shortly.

All Health Net members received information and an 800 number for the new behavioral health provider, Value Behavioral Health (VBH). However, some members may have received information with the company's old name, American PsychManagement (APM). Please note that VBH and APM are the same company. When you call the 800 number, you will be connected to VBH.

The Laboratory is pleased to announced the open application process for the UC Office of the President's Professional Skills Assessment Program. PSAP is a staff development program designed to allow participants an opportunity to increase their knowledge about career-related skills, on-the job potential, and planning for future career growth.
PSAP is one of UCOP's most successful and highly recognized staff development efforts. The in-residence program is scheduled for April 8-11, 1997, at the Vallombrosa Center in Menlo Park.
If you are interested in applying for PSAP, contact your division administrator for an application packet. All completed applications should be mailed to Christa Brothers at mail stop 51-208 no later than Jan. 31, 1997.
For more information about this program, contact Christa Brothers at X4238 or [email protected]

A retirement luncheon is being held for Chuck Courey, Berkeley Lab's chief financial officer, who retired Dec. 31 after 37 combined years of Laboratory and University service. The luncheon will be held on Wednesday, Jan. 22, 1997, at the Naval Station, Treasure Island, Casa de la Vista, starting at 11:30 a.m. The cost is $24 per person (includes contribution towards a gift). Please make checks payable to "Chuck's Farewell" and forward to Virginia Pritchett at Bldg. 936B as soon as possible. For more information, contact Pritchett at X4383 or Catherine Parrott at X4217.

A list of excess personal property is now available on the Web at http://www.lbl.gov/Workplace/Property-Services. Click on the door marked "Excess," then click on the sentence "Search and display the property available in the Excess Property database." You can search by description, or click on the "Display All Items" button to see the entire listing. Click on the item you are interested for detailed information; images are available on some items.
For more information or to confirm availability, contact Monte Clevenger at [email protected] or X4587.

BodyWorks, the Lab's fitness group, is expanding. Starting in January, there will be a new beginner/intermediate class for anyone with physical limitations, such as back, knee or shoulder problems. The intermediate/advanced class will continue for those who are involved in their own workouts or are already enrolled in BodyWorks.
Each session meets at noon, twice a week for six weeks. The cost is $72. Classes begin this month. For more information or to schedule an appointment, call X5521 or send e-mail to [email protected]

SHOEMOBILE
7:30 a.m.-4:30 p.m., near Bldg. 79.
POSTDOC FELLOWSHIP DEADLINE
Today is the deadline for submitting applications for DOE's 1997 Alexander Hollaender Distinguished Postdoctoral Fellowship Program. For more information, contact David Gilbert (X6689; [email protected]), or see the Nov. 8 Currents on the World Wide Web.
TOASTMASTERS'
Officer's meeting at 12:10 p.m. in Bldg. 2-100.
Martin Luther King Jr. Holiday
Workers' Compensation EMPLOYEE Training
9:30-10:30 a.m. in Bldg. 51-201.
Items for the calendars may be sent via e-mail to [email protected], faxed to X6641, or mailed to Bldg. 65B. The deadline for the Jan. 24 issue is 5 p.m. Friday, Jan. 17.

Life Sciences Division Seminar
"Use of Transgenic Mice to Dissect the Paracrine Mechanisms of Sex Hormones on Epithelial Cells of Hormone Target Organs" will be presented by Gerald R. Cunha of UCSF at 4 p.m. in Bldg. 66-316.
Center for Environmental Biotechnology Seminar
"A Gene for All Pollutions: Bacterial Determinants of Toxic Heavy Metal Resistances" will be presented by Simon Silver of the University of Illinois, Chicago at noon in Bldg. 50A-5132.
Building Energy Seminar
"Bioclimatic Houses in the Canary Islands: An Alternative Energy Experiment" will be presented by David Dobereiner of Rockridge Design at noon in Bldg. 90-3148.
Physics Division Research Progress Meeting
"Signals of Supersymmetry" will be presented by Lawrence Hall of LBNL/UCB at 4 p.m. in Bldg. 50A-5132; refreshments, 3:40 p.m.
Martin Luther King, Jr. Holiday
Biosciences Distinguished Lecture
"New Insights into the APC Tumor Suppressor Gene" will be presented by Ray White of the University of Utah at 4 p.m. in the Bldg. 66 auditorium.
Building Energy Seminar
"An Overview of GreenClips and A Large Architectural Firm's Perspective on Sustainable Design" will be presented by Chris Hammer of GreenClips Publisher/HOK at noon in Bldg. 90-3148.
Surface Science and Catalysis Science Seminar
"Hot-Electron-Induced Processes at Surfaces: From Femtochemistry to Nanotechnology" will be presented by J. William Gadzuk of the National Institute of Standards and Technology at 1:30 p.m. in the Bldg. 66 auditorium.
Earth Sciences Division Seminar
"Effects of Microbes on Radionuclide Sorption in the Geosphere" will be presented by Simcha Strohs-Gascoyne of AECL at 11 a.m. in Bldg. 90-2063.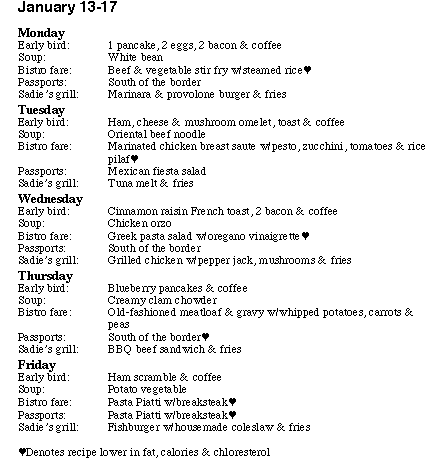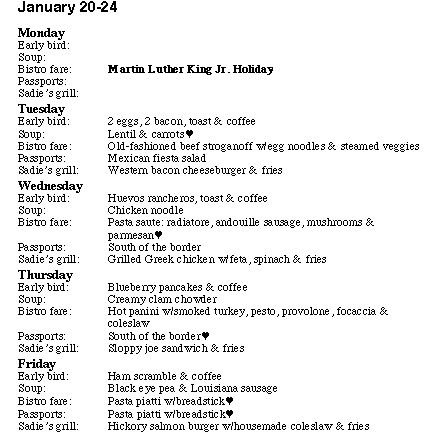 '84 HONDA CRX, blue, 161K mi., sunroof, AM/FM/cass., 5-spd, all records, runs great, leaving country, must sell, $1600. Francois, X4828, 845-6524 (eve.)

'85 CHEVY Impala, lt. blue, V-8, 4-dr sedan, solid, well-maintained, blue book $1500, make offer. Kathy, X4931, 855-9135 (eve.)

'87 NISSAN Sentra, 2-dr, gd cond., 98K mi., $2700/b.o. Nathan, X5137, 704-8784 (eve.)

'88 MAZDA MX6, 92K mi., dk blue, new suspension, great cond., blue book $5-$6K, make offer. X7176

'90 HONDA Civic DX, 4-dr, exc. cond., 45K mi., reliable, a/t, p/s, a/c, tilt wheel, AM/FM/cass., 60/40 rear seats, child-proof rear locks, smogged, single owner, non-smoker, all records, $7900. 482-1563

'93 TOYOTA T100 4WD, 5-spd, low mi., $13,800/b.o. Margo, X6280, (415) 871-4450

'94 FORD Taurus GL, burg. red, a/t, a/c, AM/FM/cass., 51K mi., new tires, exc. cond., $10K. Erik, X4718, 526-2007

'95 TOYOTA 4x4 Supercab pickup, V-6, 27K mi., 5-spd, ext. warranty, exc. cond., ABS, a/c, p/s, AM/FM/cass., bed liner, dk grn w/stripe, $18.5K. Travis, 524-9281

Factory shop manual & new clutch disc for `75-76 Datsun 280Z, $50/both. 524-9281

CARPOOL, 2-person, rider/driver wanted, from the Tri-Valley area to LBNL, 7:30 a.m.-4 p.m. (or thereabouts). Monte, X6761

VANPOOL, rider wanted, from Larkspur/Greenbrae (7:10 a.m.) to LBNL (4:50 p.m.)/UCB (5 p.m.). Nobu, X4585

BASKETBALL, Bulls vs. Warriors, 2 seats, 1/31, plus 5 weeknight games of your choice (pkg deal only), center court, upper level, row 9, $27.50 ea. Fred, X6070, 283-4407 OLD CALENDARS w/beautiful nature & wildlife photographs, send to Anushka Drescher, 90-3058

SUITCASE, lg., in decent cond. Doug, 237-2233

BED, king sz., Serta Perfect Sleeper Caldwell, almost new, w/frame, $100. Marva, 233-3615

BED w/mattress, full sz., gd cond., w/o frame, $50/b.o. Mohammed, 540-0340

COLOR TV, 25", almost new, used less than 10 hr., $200. David, 516-2358

COUCH, 6'6" long & 38" deep, camel-back in chambray blue/natural stripes (stripes ~1" wide) w/pleated skirt around bottom, almost new (10/1/96), paid $500, asking $350/b.o. X6699

CRIBS, Simmons & Childcraft, exc. cond., $150 ea.; "Exersaucer", $25; portable travel crib, $40. Peter, X7653, 530-3044

LIFT TICKETS (2), Northstar, gd any day except 1/18-20 & 2/15-17, $90 value, asking $50. Diana, X6444

MINI ESPRESSO MAKER, Krups, makes espresso, but steamer broken, best offer. Doug, 237-2233

MOVING SALE, many household items, incl. PC-clone 486 DX 33mhz, 640MB HD, 8MB RAM, .28 bit non-interlaced monitor w/filter, Windows 3.1 & Office Professional (i.e. with Access) for Win3.1; comfortable hide-a-bed couch in exc. cond.; single-bed futon & frame, like new; queen sz. box spring & mattress; 2 waist-high bookcases; 2 waist-high dressers; Bianchi touring bicycle & many other items, best offers. Roger, X4715

`PRO' NORDIC TRACK, lightly used, $300/b.o. Margo, X6280, (415) 871-4450

TV CART w/shelf, on wheels, 29"w x 20"h x 18"d, teak, Scandinavian style, $40; 10-gal. aquarium w/walnut-stained pine stand, incl. undergravel filter, etc., $40; Sears lawn mower, 3 hp, 20-in., exc. cond., rarely used, $75; 3 old-style oak office chairs, 2 swivel, need some repairs, $20 for all; rabbit cage, 16x16x29"w, with tray, $10. 524-9281

WASHER, Whirlpool, exc. cond., $210; deluxe TV stand, $25; desk w/hutch, $55. Mor, X6878, 528-3408

WOOD FLOORING, rustic, recycled 1"x4" tongue & groove, approx. 125 sq. ft, $250; 2 sheets 4" rigid insulation 4x8 ft., $10 ea.; misc. lumber, K.D. fir & timbers, negot.; 2 doors, new, clr fir, one 10-lite, 2'8", one 1-lite, dbl. glazed, 2'6", $50 ea.; 6 matching pine drawers, clear finish, $15/set. 524-9281

ALBANY, furn. 1-bdrm apt, washer/dryer, nr UC Village & bus to LBNL/UCB, family dist., no more than 3 persons, prefer visiting professor w/spouse, nonsmokers, $695/mo. Donald, X6459, 526-3894

EL CERRITO HILLS, nr Kensington/Berkeley, 3-bdrm, 2-bth home, panoramic bay view, piano, 3 decks, sauna, washer/dryer, no smoking, no pets, BART, bus or 10 min. drive to LBNL, prefer yr. lease, $1500/mo. X6005

KENSINGTON, furn. 3-bdrm, 2-bth home, 2-bridge view, garden, 2-car garage, nr elem. school, prefer 1 yr. lease, avail. 1/31, $1500/mo. Monica, 525-7805, 273-9328 (msg.)

NO. OAKLAND HILLS, rm in 1930s house, share w/4 others, lg. backyd, frpl, w&d, storage, 4-bridge view, minutes to Rockridge BART, $450/mo. Jen, X4058

ORINDA, 1-bdrm, 1-bth apt, garage, dishwasher, washer/dryer connection, woodsy setting, 8 min. from Lab, $710/mo. 831-9958

WANTED: rm in shared house nr UCB/LBNL for non-smoking male grad. student, quiet, handy. Erik, X6430, 527-8210

WANTED: furn. 1-2 bdrm apt in Berkeley for a yr., for Swedish visiting scientist & wife. Jonny, X5432, 540-0805

WANTED: 1-2 bdrm apt/house, nr UCB, for 12-18 mo. for visiting scientist & spouse. X4856, [email protected]

WANTED: professional couple seeks 2-bdrm apt in Rockridge/Berkeley/No. Oakland w/hardwd flrs, sun, gas stove, which allows pets, moving to Bay Area mid-Jan. Nathan, X5137, [email protected]

WANTED: house/apt sublet in Alameda/Contra Costa County for 3-4 wks in March, for visiting parents. Carolyn, X7827

WANTED: sm. apt/rm for visiting researcher from mid Feb.-mid. March. John, X6329, 234-3925, [email protected]

WANTED: Lafayette area, 2-bdrm apt/house needed for mom, female child & female cat 3/1, must stay nr Lafayette schools, max. $1K/mo. & no lease. X5932, 299-0226 (eve.)

HERCULES, 3-bdrm, 2-bth home, dbl garage, new 40 yr. roof, gas log frpl, new carpet, hardwd flrs, 18 yr. old Sunstream home, nr schools & stores, 15 min. from LBNL, $179,950. Clive, 799-7646

SONOMA COAST, 2.16 acres, Timbercove, Ft. Ross area, all utils. Nick, 527-1965

BAHAMAS, Taino Beach Resort, nr Freeport, 1-bdrm condo, slps 4, every amenity, pool/tennis, on beach, 60 days adv. notice, $500/wk. X6005

OWNER'S MANUAL, Apple Imagewriter II. Jon, X5974

Flea Market items may be sent via Quickmail, e-mailed to [email protected], faxed to X6641, or mailed to Bldg. 65B. The deadline for the Jan. 24 issue is 5 p.m. Friday, Jan. 17.

Due to the large volume of ads received each week, ads are accepted only from LBNL employees, retirees, and on-site DOE personnel. No other ads will be accepted. We encourage past contributors to the Flea Market to use other local services, such as LBNL's online housing listing (call X6198 for information), and the UC Housing Office.

Please note also:
The deadline for ads is 5 p.m. Friday for the following week's issue.
Ads must be submitted in writing, via e-mail ([email protected]), fax (X6641), or delivery/mail to Bldg. 65B. No ads will be taken over the phone.
No ads will be accepted without your name, affiliation, Lab extension, and home telephone number. You may ask that only one number appear in the ad.
Only items of your own personal property may be offered for sale.
Ads for material for resale in connection with a business will not be accepted.
No ads for services will be taken.
Ads will run one week only unless resubmitted in writing. Ads will be repeated only as space permits, and at the discretion of Currents. If an item does not sell in a reasonable time period, we retain the right to terminate the ad.

Currents/The View and the Communications Department Staff
Published once a month by the Communications Department for the employees and retirees of Berkeley Lab.

Reid Edwards, Public Affairs Department head
Ron Kolb, Communications Department head

EDITOR
Pamela Patterson, 486-4045, [email protected]
Associate editor
Lyn Hunter, 486-4698, [email protected]

STAFF WRITERS
Dan Krotz, 486-4019
Paul Preuss, 486-6249
Lynn Yarris, 486-5375

CONTRIBUTING WRITERS
Ucilia Wang, 495-2402
Allan Chen, 486-4210
David Gilbert, (925) 296-5643

DESIGN
Caitlin Youngquist, 486-4020
Creative Services Office

Berkeley Lab
Communications Department
MS 65, One Cyclotron Road, Berkeley CA 94720
(510) 486-5771
Fax: (510) 486-6641

Berkeley Lab is managed by the University of California for the U.S. Department of Energy.

Flea Market is now online at www.lbl.gov/fleamarket