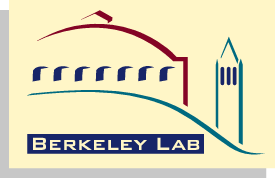 Berkeley Lab Currents
August 8, 1997

By Paul Pruess
The constricted-plasma source, a rugged, clean, low-cost device with potential for applying thin films on everything from microchips to plastic wrap, has won a prestigious R&D 100 Award for its developers, André Anders of AFRD, Mike Rubin of Environmental Energy Technologies, and Michael Dickinson of Engineering.
Plasma sources produce "activated" gases (ionized or electrically excited gases) which are widely used in industry to lay a thin layer of crystalline or amorphous film on an underlying surface. Such films include the semiconducting layers that make up integrated circuits and light-emitting diodes (LEDs); the transparent conductors that are used in flat-panel displays; and the coatings on "smart windows" that control heat and light from the sun.
"The beauty of our source is that it can run with virtually any gas," Anders says. With nitrogen, nitrides such as gallium nitride can be formed to create blue light-emitting diodes and laser diodes, useful in manufacturing CD players, flat panel displays, and even traffic signals. With oxygen, the constricted plasma source (CPS) can help make a variety of oxides, including indium tin oxide, a promising "electrochromic" coating that allows the transparency of windows to be adjusted by hand. Using CPS, a process that now requires heating the glass to 400 degrees Celsius should be feasible at much lower temperatures, even near room temperature.
Existing plasma sources operate at low pressures and high energies. Common models that use a hot tungsten filament can react with some gases or contaminate the plasma. Models that use microwaves or radio-frequency energy are clean but very expensive, selling for up to $80,000. Any source of high-energy plasmas can cause so-called ion damage in fragile crystal structures.
By contrast, Berkeley Lab's CPS can operate at either low or high pressures to produce cold (low energy) plasmas with "a higher percentage of the desired species" of ionized gas. Low ionic energies (typically only a few electron volts) permit the formation of delicate crystalline films impossible to make using other kinds of plasma sources.
Anders describes the unique design of the CPS as "beautifully primitive. There's nothing to break." The trick is to force gas and electric current through a narrow constriction--a hole or series of holes in a plate between the source's negatively charged cathode and a positively charged anode. As pressure builds in the chamber behind the constriction, free electrons collide more frequently with the gas molecules, and bound electrons are stripped away more quickly, allowing ionization of the molecules at lower temperatures. The result is a gas of charged molecules and atoms and free electrons--a plasma. The electrons stream through the constriction, attracted toward the anode, which may be close to the constriction or far away behind the target, or may even be the target itself. Meanwhile the positively charged ions are attracted by the cathode and stay inside the chamber. The pressure builds until the less energetic ions are blown toward the target through the constriction, the only means of escape.
Cold is a relative term. The plasma produced by a CPS is called cold because the ions, atoms, and molecules are of comparatively low energy. The electrons, however, are hot--even a few electron volts translates to tens of thousands of degrees Kelvin--but have little mass. Whether cold and heavy or hot and light, neither type of particle does harm to delicate substrates.
In his first attempt to build a CPS, Anders used a thin glass tube only a couple of inches long, which allowed him to observe the plasma inside it glow as electrons and gas molecules collided; since the little device wasn't cooled, its plastic fittings melted within five minutes, "but that was long enough to show me that it worked," he says.
The CPS now comes in many sizes and configurations. In a typical CPS, a fist-sized, stainless steel cylinder with fittings for gas, electricity, and cooling water constitutes the high-pressure chamber; the constriction is a single hole in a plate capping the cylinder. A CPS can be built as a long, thin tube, or the constriction can take the form of a wide slit--or a straight row of holes, which works well for large-scale applications. Such a "quasi-linear" array about a foot long will soon be tested by a major window glass manufacturer; if it works well, it can be lengthened to as much as two meters.
A cold plasma source two meters wide would also be ideal for making, say, the kind of potato chip bags that are coated with shiny aluminum oxide inside to keep their contents fresh. The CPS can produce the needed enormous amounts of ionized oxygen at temperatures cool enough not to melt the wide plastic webs.
"Right now, glass coated with electrochromic or photochromic film is an expensive item," Anders says. "A luxury-car owner can afford a self-tinting windshield, but we'd also like to make variable-transparency glass cheap enough for a homeowner's windows."
Some of the CPS's possible uses are exotic, such as creating water-vapor plasmas for better ion-conducting hydrated films or implanting nitrogen ions in lithium, with the ultimate aim of making recyclable lithium batteries, a potential boon to the electric-car market. The CPS already promises cheaper, more reliable manufacture of a wide range of everyday products.
The R&D 100 awards program is the only competition on the world that recognizes the 100 most technologically significant new products of the past year. The international competition has a twofold purpose: to recognize innovators and organizations for outstanding practical technical developments, and to identify significant technological advances. R&D Magazine has honored inventors and scientists around the world with the awards since 1963.
Berkeley Lab's entries are coordinated through the Technology Transfer Department. If you have any questions about entering next year's program, contact TTD's Bruce Davies (X6461; sbdavies@lbl.gov).
Photo: The constricted plasma source was developed by Lab researchers for use in the thin-film industry. (XBD9706-02684)

By Denise Rogers, Student Intern
When software engineers Jerry Fiddler and David Wilner worked at Berkeley Lab in the 1970s and early '80s, they never guessed that their Lab experience would lead to the development of a software technology that is literally out of this world.
In 1981, the two co-founded Alameda-based Wind River Systems, the company that developed the software system now being used aboard the Pathfinder spacecraft on its Mars mission. The real-time operating system, called VxWorks, manages the spacecraft's computer, handling communications between the spacecraft and scientists at the Jet Propulsion Laboratory in Pasadena, Calif. Using VxWorks, the scientists are able to run scientific experiments and control the movements of the Sojourner rover as it explores the Martian surface.
Wilner says he and his partner credit much of the company's success to the experience they gained in the Lab's Real Time Systems Group, which provided software and computing support for the Laboratory.
"It was an incredible experience for me," Wilner said of his years at the Lab. "I learned software engineering at LBL." He said he and Fiddler had "terrific mentors" at the Lab, including Vic Elischer, who he calls "the godfather of Wind River Systems," and Van Jacobsen, who went on to develop the Multicast Backbone (MBone), a virtual network used on the Internet.
Wilner said he learned about software engineering at a time when no one knew much about it. "It was all very new in the '70s," he said. "I had no degree in software--no one did." He said the group grew from five-to-ten people in the beginning to 120 when he left--"a perfect time for starting a company. We started our engineering methods and software the correct way, which we learned at the Lab."
"The Lab moved me from Illinois to Berkeley," Fiddler said. "I had my masters' degree in computing sciences, but the Lab is where I learned software engineering."
Wilner said the things they were building 10 to 20 years ago at Berkeley Lab are being used in modern electronic equipment today. "The Pathfinder is using the same concept as the Super HILAC back in the 1970s," he said.
Fiddler and Wilner recently received a proclamation from the City of Berkeley in recognition of their work for the space program. "It is great to be recognized by the city since Wind River actually started in my garage in Berkeley," said Fiddler. "So even though we aren't located in Berkeley, we are still tied to that area."
"I am a pretty died-in-the-wool Berkeley character," Wilner said. "I went to Cal, and got my real education at the Lab."
Photos: The company started by former Lab employees Jerry Fiddler (left) and David Wilner developed the software system used on board the Mars Pathfinder spacecraft. (XBD9708-03113 & XBD9708-03114) Photo courtesy of Wind River Systems

By Allan Chen
As electrical appliances in homes become more specialized, often providing services once unavailable to the general public, they are using a growing amount of energy, even when switched off or not providing the service for which they were designed.
"Many household appliances draw power in their `standby' mode," says Alan Meier of the Environmental Energy Technologies Division's Energy Analysis Program. "These include common household appliances such as televisions, cable boxes, VCRs, answering machines, alarms, smoke detectors, cordless phones, fax machines, video games, even rechargeable electric toothbrushes."
Energy specialists call this "leaking electricity" because the devices are using energy without performing their principal function.
Meier and colleagues Steve Greenberg of Berkeley Lab and Leo Rainer of the Davis Energy Group estimate that the national power consumption lost to leaking electricity is 5 gigawatts (billion watts)--the equivalent of five standard power plants--and growing. They have also developed strategies to reduce this loss, including a circuit which reduces the power draw of appliances that need continuous energizing.
To determine how much electricity residences are leaking on average, Meier worked with several colleagues to measure the actual leakage of homes in California, Florida and Japan. Hidetoshi Nakagami of Japan's Jyukankyo Research Institute monitored electricity use in four Japanese houses; Danny Parker of the Florida Solar Energy Center studied a home in that state retrofitted for energy-efficiency; and Rainer studied six California homes, three new, and three with energy-efficient retrofits.
"Based on these measurements, and the saturations of the principal electricity-leaking appliances in American homes, we estimate that the average home leaks about 50 watts, or 450 kilowatt-hours per year," says Meier. "Since the average residential energy consumption in the U.S. is nearly 10,000 kilowatt-hours per year, this is about 5 percent of a home's electricity use--roughly two-thirds the consumption of a new refrigerator."
The U.S. houses in the study drew anywhere from 5 to 23 percent of the houses' total power consumption, while the Japanese houses drew between 10 and 17 percent. The fraction of leaking electricity in U.S. and Japanese homes is similar because the U.S. houses in the study were more energy-efficient than the average U.S. house. Japanese homes use less electricity than U.S. homes, according to Meier.
"Newer models of some appliances will leak less electricity in the future," Meier says. "Televisions, for example, currently draw about 40 watts to maintain their remote control and instant-on features, but new models on the drawing board will draw 5 to 20 watts. Computer, monitors, fax machines and some other appliances are also getting more efficient, thanks to the Environmental Protection Agency's Energy Star voluntary guidelines."
But Meier says that other trends, like the growth in certain appliances and changes to building codes, are increasing electricity leakage. "The saturation in American homes of emerging electronic appliances, like burglar alarms, garage door openers, telephone answering machines, cordless phones and others is increasing," he says.
Stricter building codes require developers to install ground fault circuit interrupter-protected outlets. Older codes mandated these only in bathrooms to reduce the danger of electrical shock. Now, kitchens and other special rooms must have them too. Codes also now demand the hard-wiring of three or four smoke alarms into the home's electrical system: in the bedrooms, hallway and garage.
Reducing or eliminating leaking electricity would have a number of other benefits besides saving energy, which of course reduces the environmental impacts of energy generation.
"It would remove a potential fire hazard or a danger of shock--when the appliance is `off,' it is truly off," says Meier. Leaking electricity also generates heat, which increases a home's air conditioning load. And, the "leaked" electricity has a poor power factor, meaning that it can degrade the performance of sophisticated electronic equipment, such as the home personal computer.
Meier and his colleagues have been studying ways to reduce these leaks and have found some technical options. The low voltage power supply (the little black box that plugs into the wall outlet) is the culprit in some appliances. Cheaper models have high power losses, up to 3 watts each. Higher quality, Underwriters Laboratory-certified power supplies already exist that have a three-way on-ready-off switch on the side. In the off position, an appliance equipped with one of these is truly turned off.
Existing photovoltaic technology provides another solution for consumers with certain battery-based appliances, like portable computers or cordless telephones. Solar PV-charge kits can take the place of the household outlet for keeping some batteries charged.
To address the power draw of appliances that need continuous energizing, such as TVs and VCRs, Meier, Greenberg and Rainer have designed a circuit that draws power only when a small battery mounted in the appliance needs power. The rest of the time, the circuit switches itself off. Manufacturers could design these circuits into their appliances. Another way of reducing leaks would be to improve the power supplies they use.


President Clinton has announced three nominations to key leadership positions with the Department of Energy. Nominated were physicist Ernest Moniz as under secretary; attorney Dan Reicher as assistant secretary for energy efficiency and renewable energy; and attorney Mary Anne Sullivan as general counsel. The selections of Moniz and Reicher are likely to have the most impact on Berkeley Lab.

As under secretary, Moniz would be responsible for issues involving science and technology, fundamental research, the environment, and national security. The nominee is well credentialed for this role. He currently heads the physics department at MIT. From July 1995 to January 1997 he served as associate director for science in the White House Office of Science and Technology Policy. He has a doctorate in theoretical physics from Stanford University and is a previous director of MIT's Bates Linear Accelerator Center. According to a White House press release, in his new position Moniz "will be responsible for integrating the (DOE) laboratories into a cohesive national system and for strengthening the links to academia and the private sector while further enhancing laboratory core competencies."

Reicher currently serves as a senior adviser to Energy Secretary Federico Peña, and was chief of staff to Hazel O'Leary from 1993 to 1997. Before joining the Clinton Administration he was a senior attorney for the Natural Resources Defense Council. Like Moniz, Reicher holds an advanced degree (law) from Stanford.

Reports inside the Beltway had Energy Secretary Peña, a former mayor of Denver, planning to leave DOE soon to run for governor of Colorado in 1998. DOE Director of Public Affairs Brooke Anderson issued a brief statement denying the reports. "The Secretary is fully committed to his work at DOE," Anderson said. A number of long-time associates of Peña also told Inside Energy that the rumors of an early departure by the Secretary are wrong.

Speaking at DOE's 2nd Annual R&D Integration Workshop last month in Arlington, Va., Martha Krebs, director of DOE's Office of Energy Research, said the national labs more than ever must integrate their science and technology programs to help the federal government respond to such major issues as climate change, electric-utility restructuring, and maintenance of nuclear weapons. In response to criticism that DOE R&D programs are over-managed, she said that DOE in recent years has done a much better job of coordinating its science and technology efforts. As examples, she cited the Industries of the Future and the Partnerships for a New Generation of Vehicles programs. "Now we need to reach out again beyond ourselves because the full talent of the R&D community needs to be part of our thinking as we develop new programs that will bring the department together."

Fears that the joint effort by the Administration and Congress to balance the budget by 2002 would mean additional heavy cuts into federal funding of science and technology may not be panning out. Science programs have been doing relatively well in the Congressional spending bills. As expected, the news has been best for NIH and NSF, but other programs have also fared well. Committees in both the House and Senate set aside $35 million for DOE's participation in the Large Hadron Collider project at CERN. After strong lobbying from Energy Secretary Peña, both the House and Senate provided $55 million for DOE's continued participation on the International Thermonuclear Experimental Reactor which will also be located in Europe. Fusion also did well, receiving the full $225 million requested by the President and the House, and a $15 million increase above that request from the Senate.

The House spending bill would raise NSF's $3.367 billion budget request by $120 million, including $90 million to fund a new South Pole research station. The Senate version would only add $10 million to the request, mainly because it did not include funds for the new Antarctic station. NIH, however, continued to be the biggest winner for federally funded science. A House funding panel has already voted to give NIH a 6-percent boost in 1998 (more than double the increase sought by President Clinton), raising its budget to $13.5 billion. The Senate version of the bill is expected to be even more generous. Receiving the largest share of the increase would be human genome research, with a raise of 12 percent above spending in FY97.

Harry Truman said that "If you want a friend in Washington, get a dog." In recent years, the scientific community has felt in such sore need of a friend on Capitol Hill that even the four-legged variety might have been welcome. Things could be changing. Not only has science done reasonably well in the FY98 budget process, but one of its own is vice chair of the House Science Committee. Rep. Vern Ehlers (R-MI) obtained his Ph.D. in nuclear physics from UC Berkeley, and worked at Berkeley Lab during and shortly after that time. He has been charged by House Republicans to formulate a new science policy that will come to grips with the reality of post Cold War budget restraints. Ehlers plans to hold a roundtable in September that will bring together about 40 scientists to develop an agenda for his study. He is enthusiastic about partnerships between government and industry.

-- Lynn Yarris

Photo: Today is the birthday of Berkeley Lab founder Ernest O. Lawrence, who was born on Aug. 8, 1901. Starting in a small lab on the UC Berkeley campus, Lawrence guided his Laboratory until his death in 1958. By then, the Lab had grown in size and moved up the hill to its present location. Winner of the 1939 Nobel prize in physics for the invention of the cyclotron, Lawrence is generally acknowledged as the Father of Big Science. His idea that complex scientific problems are best solved by multidisciplinary teams remains the foundation of the Lab's approach to research. To learn more about Lawrence and his Laboratory, visit the web at http://www.lbl.gov/Science-Articles/Research-Review/Magazine/1981/. (XBD9708-03111)

Frank Lindgren, an emeritous member of the Life Sciences Division, has been awarded the Special Recognition Award by the Arteriosclerosis Council of the American Heart Association. The award, bestowed at the 69th annual meeting of the AHA, acknowledges Lindgren's many contributions in the area of lipoprotein measurements and the association of elevated cholesterol with increased risk for heart disease. Lindgren is measurements of various lipoproteins by analytic ultracentrifugation are considered the "gold standard" for measuring the "good" and "bad" lipoproteins.

Under the category of being forced to make do with more, The Economist recently sponsored a study that shows how software companies are producing ever-larger, slower programs that require ever-larger and faster machines to operate. For example, the 1992 version of Microsoft Word, a popular word-processing program, featured 311 commands. The 1997 version of Word features 1,033 commands. Most users would probably agree that this propensity for adding more and more features that have less and less utility has made working with the programs increasingly difficult. The survey blamed the problem in part on trade press reviewers who evaluate products with checklists.

Under the category of oldies but goodies, a team of Tasmanian botanists claim to have found the world's oldest plant, a shrub born more than 43,000 years ago. If the claim holds up, this Lomatia tasmanica, a member of the Proteaceae family, otherwise known as King's holly, will usurp the previous record holder, a box huckleberry in Pennsylvania, which is a mere child, 13,000 years in age. Meanwhile, a team of Portugese scientists say they have discovered the world's oldest dinosaur embryo and the first to be found in Europe. Found in 140-million-year-old sediment about 60 kilometers north of Lisbon, the Jurassic-era embryo was in a cache of eggs. It was 18 centimeters long and is believed to be a three-toed meat eater.

Under the category of science or fiction, a growing number of professional and amateur athletes, and couch potatoes, too, are strapping or taping magnets to their bodies in search of therapeutic relief for strained muscles, or sounder sleep. "Biomagnetic therapy" actually dates back centuries--Cleopatra supposedly wore a magnet on her face to preserve her beauty--but the recent marketing boom has made biomagnets one of today's hottest trends in medicine. Medical magnets ranging from 800 to 4,000 gauss in field strength have become a billion dollar industry, according to both Time and Newsweek magazines. The claims are that muscle injuries generate positive magnetic fields and that the application of a negative field can relieve the pain and speed healing. There has been no scientific evidence to support such claims, but the prevailing medical wisdom seems to hold that the most likely harm to come from biomagnets will be to consumer wallets.

-- Lynn Yarris


The Laboratory held its fifth annual summer student barbecue picnic on Friday, July 25. Organized by the African American Employee Association (AAEA), the picnic was held to thank all students and mentors participating in the Lab's summer intern programs for their contributions to the Laboratory. The student programs are coordinated by the Lab's Center for Science and Engineering Education. The event was made possible through the contributions of the AAEA, the Employees Recreation Association, and a number of employees who volunteered their time and cooking skills. Jazz entertainment was provided by members of the Lab's Music Club.

Photo: Laurel Egenberger (top right), program coordinator for CSEE's Summer Student Research Fellowship, shares a laugh with summer students Adrienne Carr (left) and Teri Robinson, who work in Earth Sciences. (XBD9708-03076)

Photo: Candie Leonard (right) vice chairman of the African American Employee Association, was one of many volunteers who made the picnic possible. (XBD9708-03077)

Photo: Students enjoy the outdoor BBQ lunch, held on the patio between Bldgs 2 and 6. (XBD9708-03075)

Staff Report
In a noontime forum on community issues last week, EH&S Division Director David McGraw recalled the time when Lab Director Charles Shank vowed to make the Laboratory--historically living in quiet excellence on the hill above UC Berkeley--a more visible presence in the community.
Through effort, circumstance and achievement, he said, the Lab has earned a measure of success in its drive for recognition, though it is not always the visibility the Director had in mind. With a higher profile has come closer scrutiny from the community, and with it a set of issues that challenge Berkeley Lab to communicate its programs and its values more effectively.
McGraw related this paradox to about 60 employees attending the first brown bag "Community Issues Forum" Aug. 1 in Perseverance Hall. This and future lunchtime meetings are designed to brief employees on issues affecting the Laboratory in the community and to seek ways to enhance Lab partnerships with civic and community leaders.
"We owe you the assurance that we're safe and we're managing our programs appropriately," McGraw told the audience. "We're in a paradigm shift; we must become a little more humble, and we have to explain ourselves in a way that offers comfort to those with concerns."
He noted that employees are also members of the communities in which they live, "and we need ambassadors" to convey information about the Laboratory and the valuable programs conducted here.
The first step in building bridges to the community is educating the messengers. Hence the inauguration of this briefing series, sponsored by the Office of Planning and Communications. At session one, two issues currently in the news were explained and discussed--the new Hazardous Waste Handling Facility and its related permit modification request that is being challenged in court, and the National Tritium Labeling Facility (NTLF) and community concerns about its emissions into the environment.
Robin Wendt, group leader for Waste Management, reviewed the nature and characteristics of the hazardous waste generated at the Laboratory and its preparation for treatment and disposal at the new facility. The permit modification request, he explained, seeks to redistribute regulated storage capacities in two categories of waste while asking to treat waste 10 new ways.
"We did an exhaustive analysis of environmental impacts and took extreme care in responding to every question and concern of the public," he said. "We feel we have a facility that is second to none, and we're convinced it represents an extremely low risk to the workers or the environment. It is extraordinarily well designed and constructed."
That hasn't convinced certain members of the Berkeley community, who have sued the Laboratory to engage in a full-scale environmental impact report, according to the Lab's environmental counsel, Nancy Shepard.
"Through our risk analysis, we concluded that there would be no significant new environmental impact" as a result of the changes in the permit modification, Shepard said. Hence the Lab's decision to issue a "negative declaration" under the California Environmental Quality Act (CEQA). The lawsuit, filed by a group of Oakland and Berkeley citizens--and supported with $25,000 in grants from the two city councils--challenges the Laboratory's CEQA determination and requests a more rigorous review.
"We believe (the litigants') concern is generally over the issue of an increase in waste, even though our actions would only result in a net increase of 45 gallons," Shepard said.
The tritium issue has also been the focus of citizen concerns, this time over radioactivity in the environment. NTLF manager Phil Williams explained the purpose and value of research at the facility, which involves "tagging" molecules with a radioactive form of hydrogen so that their transport and function can be traced in biological systems. Advances in a variety of pharmaceutical and therapeutic investigations, for diseases like cancer and Alzheimer's, are dependent upon such unique studies, according to Williams.
"Through this methodology, you can find molecules in a crowd," Williams said. "And it results in an incredibly small change to the molecule. Tritium can be detected with extremely high sensitivity."
The vision of the National Institutes of Health, whose funding supports the NTLF, for the facility's mission is to be a multi-disciplinary research unit, a major national experimental facility, a place to educate and train researchers, and a place to transfer knowledge to industry and university users. In the last 18 months, visitors from 17 states and six countries have used the NTLF, Williams said.
Ron Pauer, Berkeley Lab's manager for emissions monitoring on site, explained the nature of tritium emissions from the NTLF (minute amounts of water vapor, resulting in human doses far below national safety standards) and his program of continuous measurements in air, soil, water and plants.
Pauer noted the community's focus on potentially endangered children at the Lawrence Hall of Science, and presented three pieces of evidence that counter those fears--the Laboratory's own recent risk assessment, a voluntary University-conducted employee urinalysis program at the LHS, and a letter from the Environmental Protection Agency that assures the Berkeley City School Board of children's safety at the museum.
Nonetheless, Pauer said, Berkeley Lab has committed $100,000 to a third-party monitoring and analysis program in the City, guided by the Tritium Issues Work Group, that will independently address the health and safety issues. He said a sampling plan is expected within the next month.
Ron Kolb, head for Public Communications, described the first issues briefing session as "an experiment, to see what employees need to be better informed about the issues facing us." He encouraged attendees and others to forward ideas to him about future briefings, subjects of interest, and other effective methods to communicate and interact with the laboratory community.
A second brown-bag briefing is expected in September.

By Denise Rogers, Student Intern
When Gordon Ferguson heads to the Lab each morning, he makes sure he has two important things with him--his science experiments for the day and his child-like enthusiasm. With his background in science and experience as a teacher, Ferguson says he feels right at home as director of the Laboratory's Science Exploration Camp (SEC) for Lab children.
During the school year, Ferguson chairs the science department at Chaboya Middle School in San Jose. He says he welcomes the opportunity to direct a camp for kids and to share some of the curriculum he has developed. "I hope to provide an environment in which the wonder of science can be conveyed in a fun and relaxed manner," he says.
This year about 30 children and relatives of Lab employees are attending the camp, which consists of six one-week sessions that provide a mixture of science and recreational activities. The kids, who range in age from 7 to 11, meet in the mornings for a dose of science--usually a child-scale experiment or lesson conducted by Ferguson or a volunteer Lab scientist. They also pay visits to various Lab facilities, such as the Advanced Light Source, and take field trips to UC's Lawrence Hall of Science and the Botanical Garden.
In the afternoons, the camp offers recreational activities such as swimming at Strawberry Canyon and trips to local parks.
The camp has a different hands-on science theme every week, which allows the kids to explore such topics as energy, properties of matter, chemistry, biology, geology, and space. Students are also given a journal in which to record their observations and experiences.
Along with Ferguson, there are four camp counselors, and a number of parent volunteers. Jil Geller of the Earth Sciences Division is a parent volunteer and member of the camp's non-profit SEC committee. She says the committee has worked hard to build continuity between the Lab and the program.
"The program serves the Lab community," she says. "The schedule is set up to accommodate Lab parents and their working hours. As a working parent with kids at this camp, it allows me to go to work with my kids and leave with my kids. They know what I do here and I know they are close by, which makes me feel great." She says parents are welcome to have lunch with their kids while they're attending the camp.
The program, now in its third year, has the support of Lab management. "It is really exciting to see how the kids have taken to this," said Lab Deputy Director Klaus Berkner, who stopped by the camp to watch the kids learn how to make nitrogen ice cream. "It is amazing that Gordon can keep them all entertained at such different age ranges."
Ferguson says he is learning a lot from his time with the kids. "The best lesson I have learned is to never stop looking for the `wows' in life," he said. "Each day can be filled with wonder."
The camp runs from 9 a.m. to 4 p.m. Monday through Friday, with before and after childcare for those who need it. The cost is $160 per week, which includes field trip costs and special discount kids' meals in the cafeteria. Operating costs of the program are supported by camp tuition. For more information on SEC, visit the website at http://eande.lbl.gov/EAP/ SEC/secindex.htm or call X6566.
Photo: With Deputy Director Pier Oddone (left) looking on, Camp Director Gordon Ferguson uses a hammer to demonstrate the super strength of a tiny Neodymium magnet, which the students try to pull off the hammer. He then cooled a superconducting wafer down to the temperature of liquid nitrogen, which caused the magnet to levitate. (XBD9708-03124) Photo by Roy Kaltschmidt

Currents is printed on recycled and recyclable paper, using soy-based inks. You can recycle your copy by placing it in one of the "white paper" receptacles provided by Richmond Sanitary.

By Denise Rogers, Student Intern
If you are one of the growing number of students and employees who prefer to commute on foot or bike, you may be interested in a new campus map just released by UC Berkeley.
The easy-to-read map shows the walking, hiking and bike trails that run along and between city streets in the areas surrounding campus and Berkeley Lab. Using the map, it may even be possible to find shortcuts that could lop extra time off your daily commute.
The map was created by the campus offices of Public Affairs and Resource Development, with input from Ron Kolb, head of Berkeley Lab Public Communi-cations, and Lab facilities planner Rich McClure.
One side of the map shows the campus and Lab buildings and roads. The other side shows parts of Berkeley, Oakland, Albany, Kensington, El Cerrito, Emeryville, Piedmont, and Richmond, as well as Tilden Regional Park and waterfront areas stretching from Richmond to West Oakland.
Using color-coded lines and symbols, the map show trails, paths, stairways, as well as street barriers and grades.
"Now people can sit at home and plot their path to work," said McClure. "We try and treat all transportation modes equally, and that is why this map is so important for us."
McClure said the map is the only one of its kind that he's aware of that is available to the public. "It will be a tremendous asset for people who want to walk or bike to work, as well as for visitors who need to learn their way around."
The maps may be purchased for $3 from the Employee Buying Service in the Lab cafeteria. They are also available at the UC Berkeley Visitor Center, and from Cody's Books and the Campus Textbook Exchange in Berkeley, where prices may vary.
Photo: Campus Map (XBD9708-03079)

For the convenience of Lab employees and students who work on or near the UC Berkeley campus, student intern Denise Rogers has compiled a list of campus eateries that offer reasonably priced dining options, along with information about a prepaid dining card. Many of the campus food services accept prepaid "A La Carte" dining cards, which employees may purchase from Campus Housing and Dining Services (2401 Bowditch St.), or the Campus Restaurants Office on Lower Sproul Plaza. Unless otherwise noted, the following services accept the card. Located on Sproul Plaza in the Golden Bear Center, this made-to-order restaurant features a sandwich bar, Mexican food bar, and a grill, along with coffee and pastries. Both inside and outside dining are available. Summer hours:7:30 a.m.- 2 p.m., Monday-Friday. (closed during summer)

Located on Lower Sproul Plaza, this is a small coffee shop that serves coffee, pastries, frozen yogurt and sandwiches. You can also take out a bag lunch.

Located in Koshland Hall, this restaurant offers a Mexican bar, salad bar, sandwich bar, grill, and build-your-own-potato bar. Indoor seating is available. Summer hours: 7:30 a.m.- 2 p.m., Monday-Friday. Located in Wurster Hall, this restaurant offers a salad bar, sandwiches, grill, and potato bar. Summer hours: 7:30 a.m. - 2 p.m., Monday-Friday. Located on the Bechtel Building Rooftop Terrace, this restaurant offers a Mexican and salad bar. Outdoor sitting on terrace only. Summer hours: 7:30 a.m. - 2 p.m., Monday-Friday. The Faculty Club at Berkeley is open to University/Laboratory faculty and staff, alumni, administration, and visiting faculty. The Faculty Club serves meals Monday-Friday in the Kerr Dining Room; bar and buffet style in the Great Hall and outside patio.

Breakfast is served 7:30-10 a.m. in the Kerr Dining Room, lunch 11:30 a.m. -1:30 p.m. in the Kerr Dining Room; bar and buffet and dinner 5-8:30 p.m. in the Kerr Dining Room. Reservations are recommended.

Members receive a discount on their monthly billing for food and drink charges. The "A La Carte" card is not accepted here. Members can also reserve banquet facilities for personal use. The Faculty Club has exchange privileges with other faculty clubs in California and beyond so that visiting faculty may use their dining services as well as residence room and check cashing services while at Berkeley.

For information on becoming a member of the Faculty Club or making meal reservations, call 540-5678.

Located at 2299 Piedmont Ave., this residential house for international students has a cafe and dining room that are open to the general public. The cafe offers a variety of ethnic foods, and offers breads and pastries baked on site daily.

The dining room offers fresh soups, salads and sandwiches as well as a hot menu that changes daily. The A La Carte card is not accepted at I-House, but residents receive a 15 percent discount on meals. Hours are 7:30 a.m.-midnight every day except Fridays and Saturdays, when it is open until 1 a.m. For more information, call the cafe at 643-9932 or the dining room at 642-9456.

The full text of each edition of Currents is published on the Lab's home page on the World Wide Web. View it at http://www.lbl.gov/ under "Research News and Publications." To set up your computer to access the World Wide Web, call the Mac and PC Support Group at X6858.


Lab researchers interested in using the National Energy Research Scientific Computing Center (NERSC) facilities at Berkeley Lab as part of their research should submit applications by Friday, Aug. 15, in order to receive an allocation for fiscal year 1998.

Any researcher who is currently supported as a principal investigator by the DOE Office of Energy Research (ER) is eligible to apply through the Energy Research Computing Allocation Process (ERCAP). Scientists who are are not already an ER researcher but wish to find out how to become one should read the Office of Energy Research Grants and Contracts Web site. The site, which provides information on how to apply for Energy Research grants, eligibility and current notices, can be found at http://www.er.doe.gov/production/grants/grants.html

ERCAP applications must be submitted using the ERCAP World Wide Web interface. For detailed information about ERCAP, application forms and instructions, visit the URL: http://www.nersc.gov/start/allocations/overview.html

NERSC, which is home to six Cray supercomputers, provide high-performance computing resources to thousands of researchers across the country. The center is also being used by partners in seven of DOE's Grand Challenges and by various Laboratory Directed Research and Development (LDRD) researchers. To learn more about using the center, call NERSC consulting at X8600.

Lately the Lab has experienced several sewer blockages which have apparently been caused by the presence of foreign objects in the sewer system. It costs the Lab a significant amount of time, resources, and money to clean up and repair the damage from these blockages, not to mention the unpleasantness and threat to public health presented by the overflow of raw sewage.

The Facilities Department has recently completed the first phase of the ongoing Sanitary Sewer Restoration Project, which will bring the Lab new pipes and better flow in many portions of the site. However, in much of the Lab, there is an aging and fragile sewer system that relies entirely on gravity flow. No sewer system, and certainly not ours, is constructed to receive and dispose of foreign materials such as tampons, solid objects, and wads of paper towels.

Facilities and EH&S ask the cooperation of employees in allowing the Lab's sewers to flow smoothly and do the job for which they are intended. Please do not dispose of inappropriate objects to the toilets, and do use the receptacles provided for sanitary supplies. Remember also that no hazardous materials should be disposed of in any drains at all.

To receive help with plumbing problems or requests, contact the Work Request Center at X6274 (fax: X7805; e-mail: FACILITY). For questions regarding drain disposal or other wastewater issues, contact Ginny Lackner at X7413 or relackner@lbl.gov.

The Department of Energy has launched a new website dedicated to the topic of computer viruses. The site was developed by the DOE Headquarters Automated Systems Security Incident Strike Team (ASSIST), which was formed in 1992 to provide education and protection to the DOE user community in the containment of computer viruses.

The site contains information on past virus activities within DOE Headquarters, as well as general information about computer viruses, myths and hoaxes, and other useful information. Visit the site at http://www-it.hr.doe.gov/assist

UC Berkeley's Lawrence Hall of Science is seeking volunteer docents who want to learn more about science and science education, meet new friends, and help children and families enjoy science.

Volunteers do not need a science background but should have a desire to learn. An orientation program for potential docents will take place in September.

LHS volunteers may choose their assignments from a variety of subject areas, including:
Assisting the Biology, Chemistry, Mathematics and Astronomy/Physics Education departments in classroom activities at LHS and in schools.
Assisting teachers, parents, children and LHS staff in using books and materials in the LHS Resource Room.
Assisting visitors in the LHS Computer Lab.
Providing tours of exhibits.
Assisting with special events.
Assisting the LHS curriculum development projects in compiling materials.
Doing product research or customer service in the Discovery Corner Gift Store.
For more information about becoming a volunteer docent or to receive an application form, call 643-5471.

The Laboratory welcomed the following new career employees during the month of July:

Scores and standings from the most recent Berkeley Lab Softball League games are listed below. Playoffs among the top four teams begin at 6 p.m. on Wednesday, Aug. 13, at Kleeberger Field. An end-of-season barbeque will follow the games. All softball teams are invited to attend.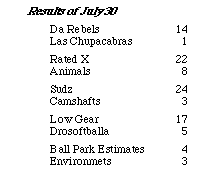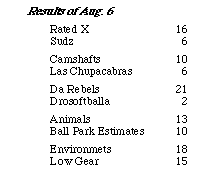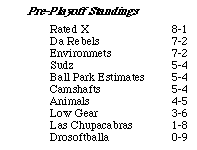 The Berkeley Lab Calendar is published biweekly here on the World Wide Web and in Currents by the Public Information Department. Employees can list a meeting, class, or event in the Calendar by using this submission form. The deadline for submissions is 5 p.m. on Monday in the week that Currents is published.

In addition to the events listed below, Berkeley Lab's Washington, D.C. Projects office is hosting a Science and Technology Seminars series.

Scientific Conferences

BodyWorks Aerobics Class
Noon-1 p.m. in Bldg. 90-4133. Employee Music Club
General meeting at noon in the lower cafeteria. Shoemobile
7:30 a.m. - 4:30 p.m., Bldg. 54 parking lot.

BodyWorks Aerobics Class
Noon-1 p.m. in Bldg. 90-4133.

African American Employees Association
General meeting at noon in Bldg. 90-1099.

NERSC ALLOCATION DEADLINE
Today is the deadline for submitting applications to receive a NERSC allocation for FY98. See page six for more information. BodyWorks Aerobics Class
Noon-1 p.m. in Bldg. 90-4133. BodyWorks Aerobics Class
Noon-1 p.m. in Bldg. 90-4133.

Surface Science and Catalysts Science Seminar
"Chemisorption of Small Organic Molecules on Pd and Pt Surfaces from First-Principles Calculations" will be presented by Philippe Sautet of the Institut de Recherche sur la Catalyse, Villeurbanne, France, at 1:30 p.m. in the Bldg. 66 auditorium.

ALS/CXRO Seminar
"Fluorescence/ZEKE Coincidences" will be presented by Jan Rubensson of KFA Juelich, Germany, at 3:30 p.m. in Bldg. 2-100B.

Center for Environmental Biotechnology Seminar
"Microbial Ecology of the Terrestrial Subsurface" will be presented by William Ghiorse of Cornell University at noon in Bldg. 50A-5132.

EETD Building Energy Seminar
"The Home Energy Saver Web Page" will be presented by Evan Mills & Rich Brown of EETD at noon in Bldg. 90-3148.

Physics Division Research Progress Meeting
"Searches for the Deconfined Phase of Qcd Matter at AGS and SPS" will be presented by Miklos Gyulassy of Columbia University at 4 p.m. in Bldg. 50A-5132; refreshments, 3:40 p.m.

Earth Sciences Division Seminar
"Hydroclimate Downscaling Techniques for Predicting Streamflow" will be presented by Norm Miller of LLNL at 11 a.m. in Bldg. 90-2063.

Surface Science and Catalysts Science Seminar
"Molecular Beam Epitaxy of Si on Ge(100): From Submonolayer Films to Thick Films" will be presented by Wulf Wulfhekel of the Institut fuer Grenz-flaechenforschung und Vakuumphysik, Juelich, Germany, at 1:30 p.m. in the Bldg. 66 auditorium.

ALS/CXRO Seminar
"X-ray Microscopy in Aarhus" will be presented by Robin Medenwaldt of the University of Aarhus, Denmark, at 3:30 p.m. in Bldg. 2-100B.

Surface Science and Catalysts Science Seminar
"Atomic Scale Order-Disorder Transition of Adsorbed Oxygen on a Cu(100) Surface and Related Phenomena" will be presented by Ken-ichi Tanaka of the University of Tokyo, Japan, at 1:30 p.m. in the Bldg. 66 auditorium.

EETD Building Energy Seminar
"Energy Star Efficiency Packages for New Homes" will be presented by Rich Brown of EETD at noon in Bldg. 90-3148.

Earth Sciences Division Seminar
"Heat Pipes in Natural Analog Systems" will be presented by Ardyth Simmons of ESD at 11 a.m. in Bldg. 90-2063.

Items for the calendars may be sent via e-mail to currents_calendar@lbl.gov, faxed to X6641 or mailed to Bldg. 65B. The deadline for the Aug. 22 issue is 5 p.m. Monday, Aug. 18.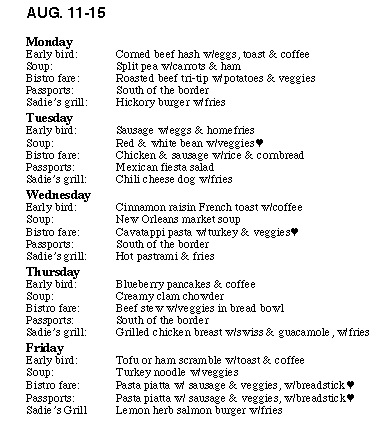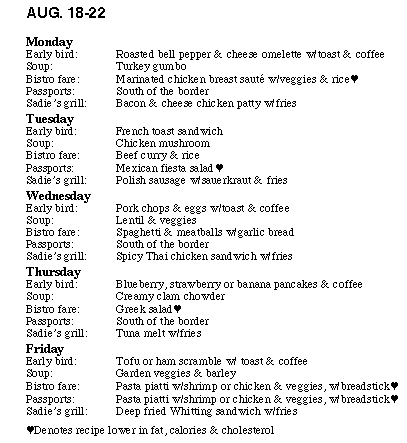 '66 MUSTANG, 200 cu inch straight 6, 3-spd. auto., 158K mi., gd. cond., used daily. Alan, X6752, 528-0172

'72 VOLVO 1800ES, 1 owner, always garaged, manual trans. $6000/b.o. Bill, 935-1058

'81 FIAT Spider convertible, 109K, new clutch, gd. tires, brakes, battery & top, runs great, leaving country, must sell, $2200. Stefan, 665-9254

'82 TOYOTA Corolla, 4-dr, auto, 164K mi., gd. commute car, $1100/b.o. Joel, X4828, 558-9946

'85 TOYOTA Camry, 5-spd., a/c, runs great, $1800/b.o. X6119, 845- 6140

'87 CHEVETTE, 4-dr hatchbk, a/t, a/c, 34K mi., exc. cond. $2995/b.o. X7729, 799-7041

'87 MITSUBISHI Precis, 2-dr, gray metallic, 4-spd., manual, back seats fold down for lg. trunk, 107K mi., $1K. Aline, X5538, 528- 7456

'89 CHEVY, van, white, low mi., runs great, tough work van. $3K/ negotiable. X5944, (415) 437-2589

'90 TOYOTA Corolla DX, a/t, a/c, p/s, 89K mi., $4900. Ahn, X4712

'90 VW Passat, 64K, red, auto, new belt, water pump, tires, fully loaded, exc. cond., $7500. 558-8306

'91 PLYMOUTH Grand-Caravan LE, 80K mi., runs well, white, fully loaded, a/c, radio/tape, elec. windows/mirrors, exc. cond., $7300. Pavel, X6883, 558-1978

'92 FORD Tempo GL, 4-dr, 3.0 liter, first V6 series, 40K mi., orig. owner, serviced quarterly, mocha w/lt. taupe int., a/t, a/c, p/s, pwr wind. & locks, new front brakes, rear wind. defogger, elec. trunk release, tilt wheel, cruise control, stereo AM/FM/cass., $7.9K. Virginia, X4383

'92 HONDA Accord Lt, 4-dr, all power, dealer maintained at W.C. Honda, $8500. Larry, X5406, 235-9268

'93 SUBARU Impreza, 4-dr sedan, 35.5K mi., 5-spd, Pro-Lock security, Blaupunkt AM/FM cass., exc. cond., $6500/b.o. (hi BB= $8.5K; low BB= $4.5K), David, X7074, 528-1935

'94 FORD Mustang, silver, fully-loaded, w/warranty, 47K mi., gd. cond., $13K. Lisa, X5314.

'94 TOYOTA Tercell, 2-dr, 4-spd manual, a/c, AM/FM cass., alarm, full maintenance records, sheepskin seat covers, 1 owner, frosted blue mint color, exc. cond., $6,290. Jan, (415) 479-5581

'96 CHEVY Cavalier, 4-dr, blue, 19K mi., immaculate cond., under 3 yr. / 36K mi full warranty, auto., a/c, stereo/cass., $11,000. 741-7732

CAMPER VAN, pop-top, '93 Ford E250, self-contained, slps 4, a/c, AM/FM cass., exc. cond., $23K. Don, 233-5846

MOTORCYCLE, '81 Honda CB900C, black, saddlebags, trunk, helmets, extras, $950/b.o. Wayne, X4043, 841-4858

OPERA TICKETS, S.F. Opera, "Pelleas et Melisande," Sun., 11/23, 1 p.m., 2 seats in Row A, Balcony, $47 ea. Gil, X6802, 376-1435

OPERA TICKETS, S.F. Opera, "Rigoletto," Sat., 9/13/, 8 p.m., 1st row balcony, 2 tickets, $50/ea. subscriber price. Norman, X5624, 841-9216 (eve.)

OPERA TICKETS, S.F., "Death in Venice," Fri. 9/19, balcony circle center, $140/pair. Diana, X6444

BIKE, touring, 56-58 cm, in gd. cond., pref. w/STI shifters. Tim, X5304

NIGHT ATTENDANT for Owen Chamberlain who has Parkinson's disease, responsible, caring, night "presence", light duties, in exchange for rm w/bay view, Oakland Hills, extras negot., CDL, refs. 524-4654

RECEIVER, navy type RBC, RBB or RBA. John, X6533, 849-1051

VCR, cheap, in reasonable cond. Simon, 845-4897

BED, wood chest, twin sz., 6 drwrs, w/foam mattress, $150; wood loft bed, twin size, w/bookcase footboard, slide out desk & a 2-shelf storage cabinet, foam mattress incl., $250. Meredith, X4453

CANOPY, aluminum frame expandable, 12 X 12, cost $385, asking $110. Barbara, X7840, 939-7754

EXERCISER, Lifestyler Cardiofit plus, pd $260, take $80; fold up Director's chair w/grn seat & back, $18; 4 MB 72 pin 8 element 70-ns PC RAM $10; road gear bike carrier, hold 3 bikes, adj. & mounts on trunk, $45/b.o. Kris, X5571

GOLF CLUBS, women's, 5'4'', bag, putter & 3 woods, all irons. Annie, 685-0725

LEGO'S, many in orig. boxes & all organized. $250/b.o. Greg, 526-7447

MOVING SALE, washer & dryer, $80 ea.; 3 yr. old 18 cu. ft. frost-free refrig., $300; 2 matching brn. recliners $75 ea.; mower $50; dbl. extra long bed $25; end table $20. 938-8020

MOVING SALE, queen sz. bed, $70; table w/glass plate & 2 chairs, $25; lamps, dif. models, $10-15; seat, $25; picture frames, $10; 2 loudspeakers, $25; book shelves, $20; iron + ironing board, $30; kitchen tools, plates, glasses, silverware, toaster, pans & pots. Aline, X5538, 528-7456

MOVING SALE, vacuum cleaner, powerful, 3 mo. old, $80; coffee machine, golden filter, 3 mo. old, $20; iron (free); two cribs (free). Pavel, X6883, 558-1978

PC COMPUTER, 486 DX-33, 8 mbs RAM, 212 mb HD, 1 mb video, 16 bit sound, new case & power supply, works great. $250. Bob, 845-3753

REFRIGERATOR, full sz., side-by-side $100; apt. sz. stove, dishwasher, counter w/sink, & cabinet set, like new, $250/b.o. Jim, X7302, 339-9443

REFRIGERATOR, GE compact, perfect for office, family room, den & dorm, exc. cond., used for 3 mo., 25 1/4" Ht X 18 5/8" W X 20" D, incl. ice compartment w/2 ice trays, clean, $100. 848-6293

SKIS, Rossignol 190cm w/Tyrolia 290 bindings; Rossignol poles; 2 pr Lange women's boots, one pr 8-1/2, one pr 7-1/2, lightly used; all for $175/b.o. avail. sep. Auben, X4796, 245-0343

SOFA, emerald green color w/2 throw pillows, $100; lamps (2), candle light style w/smoke glass, $70; tables (3), glass & brass, $100, all exc. cond. Linda, X4378

SNOWBOARD, Burton Air 155, gd. cond., grt for beginners & intermediate riders; snowboard boots, Burton Freestyle Boots, sz. 12, gd. cond., can be bought sep. or together at low price. Greg, 526-7447

TENNIS RACKET, Hammer 4.0, 110, 4-3/8 grip, wide body, $65. X5400, 235-3983

WORD PROCESSOR, Brother WP-3400, 12" amber CRT, dual screen capability, grammar check & data merge, $125. X6578, 233-3615

BERKELEY, nr Ashby BART Station & MLK bus, newly renov. craftsman bungalow, 2-bdrm, 1-1/4 bath, + ofc, unfurn., all appli., hdwd flrs, frpl., gardener-maintained fenced yard w/patio, off-st. parking, avail. 9/1 for 2 yr. $1800/mo. 848-4942

BERKELEY, Northside, furn. rm in 4-bdrm house, 5 blks from UCB, nr LBNL shuttle stop, 2 other visiting scholars live here, $500/mo. + utils. 841-2749

BERKELEY, Warring/Channing, sunny studio, w/lg. patio, 2 blks to UCB, nr LBNL shuttle stop, avail. late Sept., $550/mo. incl. util. 644-0798

BERKELEY, Elmood area, furn. 1-bdrm + flat, sunny, walk to UCB, split level, hill view from lg. terrace, linen, dishes, HiFi, VCR, microwave, garage, avail-Aug.-early Sept. (flex.) for 1 yr. +, prefer 1 resp., mature, neat & nonsmoking visiting scholar, incl. occasional accomm. in Cambridge, MA, $885/mo. Andre, 843-6325

NO. BERKELEY, 3 blks from UCB, 1 bdrm furn. Victorian apt. w/bedding, linen, kitchenware, laundry, security, garden, dbl carport, avail. after 8/21, short-term visitors welcome, walk to UCB, LBNL shuttle, BART & shopping. 848-1830

NO. BERKELEY, furn. bdrm in house, util., washer/dryer, phone & cable TV line. Jan, 845-9055

NO. BERKELEY, 2-bdrm furn. house, quiet st., direct bus to UCB, close to BART, $650/mo. for room, $1300/mo. for house. Joye, 526-0181

NO. BERKELEY, short-term, 9/22-10/31, 1-bdrm apt, 5-10 min. walk to LBNL shuttle/UCB, furn., hrdwd flrs, lots of light, take care of easy cat & plants, $750. Erik, X6435, 848-4675

EL CERRITO HILLS, furn. in-law studio for 1 person, ktchn + bath, pvt. entrance, nr. transp., no pets, no smoking, $480 + utils. 525-7329

OAKLAND, behind Claremont Hotel, unfurn. studio, non-smoker, no pets, 1 person only, $600/mo. 549-1857

WANTED: 1 bdrm apt/studio for LBNL student employee & roommate, prefer No. Berkeley, 1yr + lease, can move in right away. Ingrid, X7842

WANTED: short term furn. rm. for modest German student, biking distance from LBNL shuttle stop, 8/16 until 10/3 (flex.), 6 wks. up to $900/mo. Mario, X5445, 883-9927

WANTED: 1-2 bdrm furn. apt for non-smoking researcher in surrounding area of Berkeley for period of 4 to 5 mo. starting 9/1. Steve, X4274

WANTED: sunny 1-2 bdrm apt/house in Berkeley, S. Albany or N. Oakland for visiting scholar, starting Sept. or Oct. `97. Anushka, X7780, 486-8153

WANTED: young visiting scholar seeking 1 bdrm apt/studio from end of July, pref. nr LBNL shuttle bus stop, $600/mo. Jingsong, X5315 845-9079 (eve.)

WANTED: furn. house/apt for resp. prof. couple visiting from N.Y., need 8/8. Mel/Margaret, 843-6863

WANTED: rm in shared house in Berkeley for SSL/LBNL postdoc, looking for nice place w/amenities, hot tub pref., big rm req., housemates must share resp. of running house. Bruce, X5489

WANTED: 3-3+ bdrm house/apt Berkeley, Albany, or nearby area (up to 30 mi. distance) for UCB & LBNL scientist & spouse, looking for a nice, safe, & quiet place. Masoud or Laura, X7728, 528-4494

WANTED: 2 or 3 bdrm house in Concord, Pleasant Hill, Lafayette area, reliable LBNL employee w/2 children. Donna, X5527

WANTED: 3 bdrm house/apt in Berkeley or surrounding areas for scientist w/wife & 3 children (3, 6 & 8), coming from France 8/12, would like to rent for 1-2 yrs., max. rent $1500/mo. Philippe, X7030

WANTED: rm. or house-sitting position for Lab employee caught between housing situations, from now until 8/18, quiet, non-smoking, prefer nr shopping, BART. Amy, X6596

WANTED: sublet housing or apts. in surrounding area for 2 recent UCB grads, beg. 8/16 to 9/31. X4348, 548-4267

WANTED: Spanish LBNL postdoc seeking 1 bdrm apt/house in Berkeley, or shared house, for 1 yr., starting in Aug./Sept. Gonzalo, X1440, 540-8866

WANTED: 1 bdrm apt. for grad student, furn. or unfurn., in Berkeley/Albany/No. Oakland, amendable to taking nice dog, up to $650. Colleen, 848-7932

WANTED: rm w/double bed or sm. apt for 2, w/kitchen, for Italian visiting scientist, in the Berkeley area, from 8/13 - 9/15, not necessarily within walking distance from the lab, rent around $800 or below. Gautier, 495-2983, GHamelDeMonchenault@lbl.gov, Marcella, X6304

WANTED: furn. 1 bdrm in apt/house in LBNL area for female visiting researcher from Germany, shared housing OK, for 2 yr. postdoc position. Arenholz@physik.fu-berlin.de

WANTED 2-3 bdrm apt/house for visiting scientist from Israel, 2 high-school aged children, from Sept. '97 to Aug. '98, for $1K/mo. or less (or house-sitting), non-smoker, Albany, Orinda/Moraga, or Marin County. Write to Varda Soskolne, Ph.D, Hebrew University-Hadassah School of Public Health, e-mail: VARDA@VMS.HUJI.AC.IL, 972-2-643-9730 (fax)

HILLTOP/RICHMOND, 3-bdrm, 2.5 bath house, 2600 sq. ft., move-in cond. $245K. Ray, X7412, (415) 661-2784

SONOMA COAST, 2.16 acres, Timbercove, Ft. Ross area, all utils. Nick, 527-1965

BAHAMAS, Taino Beach Resort, 1-bdrm condo, slps 4, every amenity, pool/tennis, on beach, maid service, min. 60 days adv. notice, $500/wk. X6005

HAWAII, 20 mi. below Hilo on rainy side of Big Island, convenient to Univ. of Hawaii & orchid plantation, 2-bdrm, 2-bth house, nr schools, shopping & rec. center, 1 mi. to ocean bluff, $450/mo., possible lease-option to buy for $60K. X6005

PARIS, France, nr Eiffel Tower, furn. apt by wk, month or yr. 848-1830

SO. LAKE TAHOE, Tahoe Keys, 3-bdrm, 2.5-bth house, upstairs living, on the water, boat dock, fenced yd, quiet area but nr attractions, views of water & mountains. 376-2211

FOUND: safety prescription glasses, navy blue case w/clip, "AO Safety" on clip, aviator style, parking lot across from Bldgs. 5 & 25 in early July. Dana, X6274

Flea Market items may be sent via Quickmail, e-mailed to fleamarket@lbl.gov, faxed to X6641, or mailed to Bldg. 65B. The deadline for the Aug. 22 issue is 5 p.m. Friday, Aug. 15.

Due to the large volume of ads received each week, ads are accepted only from LBNL employees, retirees, and on-site DOE personnel. No other ads will be accepted. We encourage past contributors to the Flea Market to use other local services, such as LBNL's online housing listing (call X6198 for information), and the UC Housing Office.

Please note also:
The deadline for ads is 5 p.m. Friday for the following week's issue.
Ads must be submitted in writing, via e-mail (fleamarket@lbl.gov), fax (X6641), or delivery/mail to Bldg. 65B. No ads will be taken over the phone.
No ads will be accepted without your name, affiliation, Lab extension, and home telephone number. You may ask that only one number appear in the ad.
Only items of your own personal property may be offered for sale.
Ads for material for resale in connection with a business will not be accepted.
No ads for services will be taken.
Ads will run one week only unless resubmitted in writing. Ads will be repeated only as space permits, and at the discretion of Currents. If an item does not sell in a reasonable time period, we retain the right to terminate the ad.

Currents/The View and the Communications Department Staff
Published once a month by the Communications Department for the employees and retirees of Berkeley Lab.

Reid Edwards, Public Affairs Department head
Ron Kolb, Communications Department head

EDITOR
Pamela Patterson, 486-4045, pjpatterson@lbl.gov
Associate editor
Lyn Hunter, 486-4698, lhunter@lbl.gov

STAFF WRITERS
Dan Krotz, 486-4019
Paul Preuss, 486-6249
Lynn Yarris, 486-5375

CONTRIBUTING WRITERS
Ucilia Wang, 495-2402
Allan Chen, 486-4210
David Gilbert, (925) 296-5643

DESIGN
Caitlin Youngquist, 486-4020
Creative Services Office

Berkeley Lab
Communications Department
MS 65, One Cyclotron Road, Berkeley CA 94720
(510) 486-5771
Fax: (510) 486-6641

Berkeley Lab is managed by the University of California for the U.S. Department of Energy.

Flea Market is now online at www.lbl.gov/fleamarket