Job Hazards Analysis (JHA)
How does the guest get to the JHA?
The JHA web application can be accessed here. The JHA can also be accessed from the A to Z index under Job Hazards Analysis, from the EH&S training website, or the EH&S website.

Login to the JHA with your LDAP login, if you don't have an LDAP you can use the Employee ID login, as shown on the screen below:






If you do not know if you have an LDAP, you can enter your Employee ID and click Login. If you do have an LDAP you will see the following error message in red: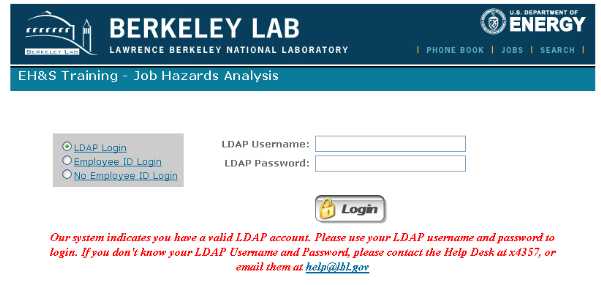 Select "Take JHA" from the main menu and choose to "Create New JHA."





After login, the guest will choose the last module as shown on the screen if they don't perform work on site: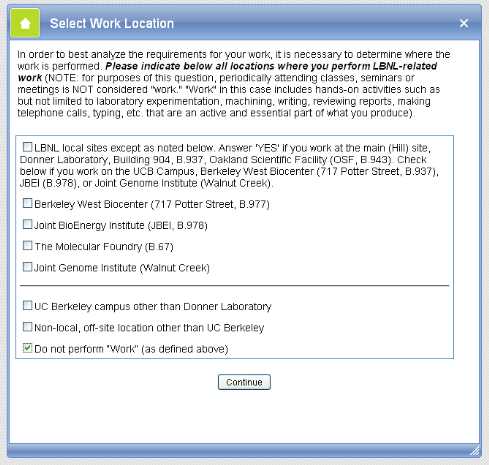 Click on the "Opt-Out" option as shown below:





After electing for the Opt-Out option the supervisor will get notification to approve the record. No employee counter-signature is required for Opt-Out.

Did you find what you were looking for?




Comments
Last updated:
November 14, 2008