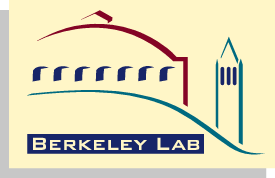 Berkeley Lab Currents
October 23, 1998

By Lynn Yarris
Berkeley Lab employees greeted four of the five candidates for mayor of Berkeley who presented their views in the Bldg. 50 auditorium during a lunchtime forum on Wednesday, Oct. 14. Less than half of the auditorium was filled to hear the candidates give statements and answer questions from Lab employees.
Not surprisingly, those challenging incumbent Shirley Dean criticized her performance and generally branded the current state of the city's government as broken and in need of repair. Mayor Dean defended her record and argued that conditions in Berkeley have significantly improved during her first term.
The two most vocal critics of Mayor Dean were challengers Don Jelinek, an attorney, and Robert Krumme, a self-employed engineering consultant. Jelinek, who was narrowly defeated by Dean in the mayoral election four years ago, said that the level of ill will between Dean and the Berkeley City Council is so great, "much of the mayor's responsibilities are now in the hands of the city manager."
Jelinek said that the city government should "share the same values as the people of Berkeley." If elected, he said he would quit his practice to be a full-time mayor. He called for an end to fiscal irresponsibility which has resulted in substantial cost overruns on city projects, and for increased public access to government business, especially to the budget process.
When asked about Laboratory concerns, Jelinek called the Lab "an integral part of the city of Berkeley." When asked specifically about the National Tritium Labeling Facility, he said that operation of the facility here should cease.
Krumme, who noted that he was the only candidate "who knows what a rem or a rad is," said his priority as mayor would be to "reconstruct a municipal government that serves to support a civil society rather than divisive, dysfunctional special interest groups." He called the city budget process "such a mess, no one understands it."
In response to the question about the NTLF, Krumme charged that the issue had been "hijacked by junk science terrorists." He also claimed that a lack of leadership in city government has resulted in residents being needlessly frightened.
Michael Delacour, Dean's third opponent at the forum, is a self-described socialist who bills himself as "the alternative candidate." He had nothing to say about Laboratory-related issues and declined to answer most of the other questions put before the candidates. His major point was to blame Berkeley's high rate of theft on the "prohibition" against drugs.
In her statement, Mayor Dean claimed to have made Berkeley streets safer and cleaner. She was especially proud of having attracted new businesses like the Pyramid Brewery and Eddie Bauer, and having reduced the ground floor vacancy rate in downtown Berkeley from around 17 percent to under four percent. Although not present when Lab-related questions were posed, Mayor Dean has also supported closing the NTLF.
Both Dean and Jelinek have websites that provide a detailed look at their respective positions. These sites may be viewed at http://www.shirleydean.com and http://www.donjelinek.com .
Photo: Berkeley mayoral candidates Robert Krumme, Shirley Dean (incumbent), Michael Delacour, and Don Jelinek faced a Lab audience last week in the Bldg. 50 auditorium. Photo by Roy Kaltschmidt (XBD9810-02594-07.tif)
Photo: Don Jelinek (XBD9810-02594-03.tif)
Photo: Shirley Dean (XBD9810-02594-05.tif)

By Jon Bashor
For $5 a day you can buy a pretty good lunch in the Lab cafeteria, which should keep you going at least until dinner time. For as little as a dollar a week, you can truly make a difference in the world--and feel good about it all year long.
This year Berkeley Lab is once again sponsoring a charitable giving campaign, through which employees can contribute to any of literally hundreds of different non-profit organizations. Called Berkeley Lab SHARES (Science for Health, Assistance, Resources, Education and Services), the campaign begins Monday, Nov. 2, and ends Friday, Nov. 20.
All Lab employees will receive a campaign packet in the mail during the week of Oct. 26. On Wednesday, Oct. 28, a SHARES Fair will be held from 11:30 a.m. to 1:30 p.m. at the Lab cafeteria. The event will feature information booths representing many of the organizations benefiting from the campaign.
"We know that many employees already contribute to their communities in many ways," said Terry Powell, the Lab's Community Relations coordinator and one of the leaders of this year's SHARES campaign. "But we wanted to give employees, as members of the Lab community, another opportunity to contribute. If every employee contributed just $5 a month, we'd raise more than $200,000."
For that $5 per month contribution, for example, an underprivileged child would be able to spend a week at an outdoor summer camp. A contribution of $15 a month would provide more than 300 home-delivered meals to a homebound person. Just $25 a month could cover the rental of wheelchairs for 20 cancer patients.
But you do not have to give a lot to make a big difference. Contributing just $2 per month would type one person for a bone marrow registry--a service that finds donors for much-needed transplants.
"If you think about it, nearly every one of us knows someone in need who has been touched by a charitable organization's work," Powell said. "Berkeley SHARES is way for us to repay that service, and to make sure that help is available for others.
"However, we want everyone who decides to contribute to give from their heart," Powell said. "Participation is strictly voluntary; it's up to each employee to decide whether he or she would like to contribute, and if so, how much."
To help ensure that everyone interested can find an organization to support, the Lab is working with three umbrella organizations: United Way of the Bay Area, Earth Share of California, and Combined Health Appeal. Organizers of the Lab campaign have also selected 19 Bay Area agencies working in areas related to the Lab's mission.
The Organizations
United Way of the Bay Area represents more than 1,400 Northern California non-profit organizations and serves the counties of Alameda, Contra Costa, San Francisco, Solano, San Mateo, San Francisco, Napa, and Marin. Many member agencies of the United Way provide social, educational and health services to people and communities in need.
Employees can select an individual agency or contribute to the Community Impact Fund, which helps solve the highest-priority needs. More information is available on the organization's website at http://www.unitedway-cal.org.
Earth Share of California is a coalition of 87 top environmental groups in the state and country. Its member agencies work to improve the quality of life in areas such as improving mass transit, planting trees, cleaning up parks and creeks, pushing for improved air and water quality, and providing future generations with a cleaner, healthier environment. For more information, visit http://www.EarthShareCA.org
Combined Health Appeal raises and distributes funds to the local chapters of 41 national agencies offering patient services, research, and community education. The organization supports non-profit agencies essential to the fight against "incurable" diseases. These agencies conduct medical research to diagnose, treat and cure illness. Contributions help with hospice programs, diabetes, Alzheimer's, cancer, AIDS, and sickle cell disease, among others. The group's website can be found at http://www.cha.org.
Key Milestones
Packets will be sent to all employees the week of Oct. 26. They will include a letter from Lab Director Charles Shank, information about the three umbrella organizations and member agencies, a description of the 19 specially selected local agencies, a pledge form, and a pre-addressed envelope for submitting the pledge form.

Berkeley Lab SHARES Fair will be held from 11:30 a.m. to 1:30 p.m. on Wednesday, Oct. 28 at the cafeteria (see sidebar above).

Employees who wish to participate in the campaign need to complete and return their pledge form by Friday, Nov. 20. Payroll deductions will begin in January 1999.

Why should I contribute? Who benefits? Where does my contribution go? Learn the answers to these and other questions at the Berkeley Lab SHARES Fair, to be held from 11:30 a.m. to 1:30 p.m. on Wednesday, Oct. 28, at the Lab cafeteria.
As the official kickoff to the Lab's 1998 charitable giving campaign, the SHARES Fair will feature information tables with representatives from United Way of the Bay Area, Combined Health Appeal and Earth Share of California, as well as representatives from agencies served by these organizations.
Additionally, there will be members of some of the 19 local non-profit agencies chosen by the Lab with input from some employees and focusing on areas related to the Lab's mission. These areas include research, education, health, and resource conservation.
Eurest Dining Services, the cafeteria contractor, is supporting the fair with a special meal deal: grilled hotdog, chips and soft drink for $1.99. Music will be provided by the Berkeley Lab Music Club.
In case of rain or cold weather, the fair will be held inside the cafeteria.
Photo: hands.tif

By Monica Friedlander
The historic LeConte Hall on the UC Berkeley campus, which now houses instructional and research facilities for the Department of Physics, was built in 1929 by Berkeley Lab founder Ernest O. Lawrence. The older portion of the building is rated seismically "poor" and is in need of reinforcement.
If approved by California voters, Proposition 1A on the Nov. 3 ballot would provide the University of California with about $210 million per year for the next four years to fund key facilities projects such as earthquake-safety improvements to LeConte--the site of the world's first atom smasher and the home of five other Nobel physicist's labs.
More than 70 UC projects throughout the nine-campus system would be funded by the bond measure over the next four years--19 of them over the next year alone--subject to approval by the Governor and the state legislature.
The proposition would provide $9.2 billion to strengthen, repair and build public education facilities in California. Of this, $6.7 billion would go to K-12 schools, with the UC system, the California State University and the California community colleges splitting the rest.
The UC Board of Regents strongly supports the measure. Says Board Chairman John Davies, "We believe that providing safe and modern facilities is crucial to maintaining the University of California's high-quality academic programs and to providing the next generation of Californians with access to a UC education."
Proposition 1A will help fund UC capital improvements in areas such as critical seismic repairs, additional facilities to accommodate enrollment growth (a surge of 45,000 additional UC students is expected by the year 2010), construction of new facilities for science and engineering programs, and renovation of aging classroom and laboratory buildings.
Public schools face an even greater infrastructure crisis, with 100,000 students being added to the school rolls each year.
The general obligation bonds proposed by this measure are a means of long-term financing for major construction projects. They do not affect property taxes. Bonds enable the state to borrow money and pay it back from the general fund.
In addition to endorsement from the UC Board of Regents, the measure enjoys the support of the California Teachers' Association, the California Taxpayers' Association, the California Chamber of Commerce, California Professional Firefighters, and the Congress of California Seniors.
Proposition 1A opponents, including People's Advocate Inc., the National Tax Limitation Committee and Assemblyman Tom McClintock (one of 15 members of the Legislature who voted against placing the measure on the ballot), say the measure is too large and that bonds too expensive a way of financing California's school needs.

Photo: (XBD9810-02613)


Congress gave basic science a fresh infusion of cash for FY99, which officially began on Oct. 1. A trio of spending bills sent to President Clinton increased the National Science Foundation budget by seven percent, science spending at the Department of Energy by 10 percent, and basic research at the Department of Defense by six percent.

"We're delighted," said Martha Krebs, head of DOE's Office of Energy Research, soon to be known as the Office of Science.

Legislators gave DOE's science programs a $217 million boost, to $2.7 billion, including an additional $1.6 million to the Administration's request for fusion. Krebs said this boost reflects DOE's success in retooling the $223 million fusion program to emphasize university research rather than technology demonstration.

The new Office of Science's $809 million Basic Energy Sciences account includes a $130 million boost to begin construction of the Spallation Neutron Source, scheduled to open in 2005 at Oak Ridge National Laboratory in Tennessee. "It's more than enough to get us off to a good start," but not enough to prevent delays, SNS project manager Bill Appleton told Science about the funding, which fell $27 million short of the Administration's request.

Congress did order an end to DOE's involvement in the $10 billion International Thermonuclear Experimental Reactor, despite DOE efforts to explore scaled-down alternatives. The Office of Science's two other research portfolios--the $696 million health and environment program and the $335 million high-energy and nuclear physics program--received a total of $9 million more than requested, but legislators earmarked $40 million for specific projects that were not in the request.

Energy Secretary Bill Richardson has questioned whether external regulation of DOE facilities will work, and says he prefers to continue DOE's traditional practice of overseeing its own activities.

Richardson has asked the directors of the national labs for input on issues related to Nuclear Regulatory Commission oversight. DOE is conducting pilot projects with NRC at several sites, including Berkeley Lab.

An NRC spokeswoman told Inside Energy that external regulation is one of several issues to be addressed by Energy Secretary Bill Richardson and NRC Chairman Shirley Ann Jackson in an upcoming meeting.

--Lynn Yarris

Photo: L.D. Ryabev, First Deputy Minister of the Ministry of the Russian Federation for Atomic Energy (left) and Peter Rosen, the associate director for High Energy and Nuclear Physics of the U.S. Department of Energy, shake hands after signing an agreement on cooperative research. The two scientists co-chaired the 21st meeting of the U.S.-Russian Federation Joint Coordinating Committee on Fundamental Properties of Matter, held at Berkeley Lab's Washington Projects Office on Oct. 14-15. Photo by Moira Howard-Jeweler (russian.tif)

The announcement on Oct. 12 that Louis J. Ignarro, a professor in the department of molecular and medical pharmacology at the UCLA School of Medicine, was one of three recipients of the Nobel Prize in Physiology or Medicine, is sweet news for the University of California, whose faculty have won 33 Nobel prizes (including Ignarro's). No other public university system worldwide has won more.
Ignarro, 57, was one of three American pharmacologists whose research led to the discovery that nitric oxide is used as a signal molecule by the cardiovascular system. The discovery has led to the development of new medical treatments. The Karolinska Institute, which awards the Nobel prize, cited Ignarro for his work in determining the chemical nature of the signal molecule EDRF.

The Department of Education's Alexander Hollaender Distinguished Postdoctoral Fellowship Program is soliciting applications for its 1999 fellowships. The program provides winners with $37,500 for the first year and a $40,500 stipend for the second year aimed at supporting the mission of the DOE Office of Biological and Environmental Research (OBER).
OBER's research mission includes the study of atmospheric, marine, and terrestrial systems; molecular and subcellular mechanisms underlying human somatic genetic processes; nuclear medicine; structural biology; and development of instrumentation necessary to achieve programmatic success.
Applicants must be U.S. citizens or permanent resident aliens and have received a doctoral degree after April 30, 1997. The prospective sponsoring research advisor must currently be funded by OBER in the amount of at least $150,000 per year, with funding continuing throughout the anticipated tenure of the fellow.
Completed applications and supporting materials must be received by the Oak Ridge Institute for Science and Education before Jan. 15, 1999. Fellowship offers will be made in April, with expected start dates between May 1 and Sept. 30, 1999.
The prestigious fellowship program was established in 1986 in memory of the late Alexander Hollaender, the 1983 recipient of DOE's Enrico Fermi Award. Research conducted under his direction was instrumental in making DOE's biomedical research programs among the most prominent in the world.
Online information and application material can be found at http://www.orau.gov/ober/hollaend.htm. An overview of OBER programs can be found at http://www.er.doe.gov/production/ober/ober_top.html .
For more information, contact David Gilbert at X6096, degilbert@ lbl.gov.

Berkeley Lab's Rick Norman of the Nuclear Science Division has been selected to serve on the prestigious California Science Framework Committee. The Framework will define criteria for curriculum materials and the way in which science will be taught in California schools for years to come. Also, Maria Lopez-Freeman of Berkeley Lab was appointed to the Instructional Materials Advisory Panel. More information on these appointments will be published in an upcoming issue of Currents.

The breast cancer research of Life Sciences Director Mina Bissell and her colleagues is being featured on the main page of the U.S. Department of Energy's website (http://www.doe.gov) this month. The article highlights Bissell's theory on the link between the development of breast cancer and the cellular microenvironment, particularly the presence of a network of fibrous, globular proteins surrounding breast cells. The article raises the possibility that new means of treating or even preventing the disease could be developed as a result of this work.

The National Science Foundation has pledged to go electronic with its entire grants process by October 2000. The agency plans to handle all grant applications, reviews, financial reports, and other communications about awards through an interactive web-based system.
The new policy puts NSF at the head of the pack of federal research agencies moving toward a paperless system of doing business.

It's that time again--UC Benefits' Annual Open Enrollment period--starting Nov. 2 and running through Nov. 23. During those three weeks employees may enroll, make changes to their plans, add or delete family members to their medical, dental and vision plans, as well as change or begin participation in the Dependent Care Assistance Program (DEPCARE). These actions will be effective Jan. 1, 1999. Employees may also change participation in the Tax Savings on Insurance Premiums (TIP) program.
Employees will receive detailed information and instructions for making these changes at their home addresses within the next week. As has been the case over the past several years, changes during this open enrollment period will be made by telephone using the Open Enrollment Action Line. No forms are required. Changes will be accepted through midnight (PST) on Monday, Nov. 23.
The Open Enrollment Action Line is accessible using the special Open Enrollment PIN, which is included in the information packet being mailed out.
1999 Highlights
No major changes to the plans are going into effect this year. At least one HMO plan will continue to be offered at no cost to Lab employees, and dental and vision plans continue to be offered at no cost. Open enrollment materials will provide a brief benefit comparison, although specific details are available in the individual enrollment kits available from the insurance carriers.
The Prudential High Option plan employee monthly cost will increase again in 1999.
The Legal Expense Plan will not be open to new members during this Open Enrollment period. For currently enrolled employees, 1999 rates will decease slightly.
There are no rate or plan changes to employee-paid life insurance, basic dependent life, expanded dependent life, employee-paid disability, and accidental death and dismemberment insurance. Life and disability insurance plans are not open to new members during this Open Enrollment period.
Employees are invited to attend the annual Benefits Fair, to be held in the cafeteria from 11 a.m. to 2:00 p.m. on Thursday, Nov. 5. Representatives from each plan will be available to provide information and answer questions.
Employees may also request a copy of California Consumer Health Scope, a guide to choosing the right health care which ranks the various plans in key areas, including quality of services, member satisfaction and overall performance by plan as well as by individual physician groups and hospitals. Copies are available upon request and will be available at the Benefits Fair. Information and links to provider websites, including online provider directories, are also available at http://www.ucop.edu/bencom .
If you do not receive your open enrollment packet or have questions concerning eligibility or problems accessing the Open Enrollment Action Line, contact the Benefits Office at X6403.

Ever wonder why your neighbor's energy bills are lower than yours even though you seem to do everything right to save energy? Would you like to know how much of your utility bill you can blame on your home computer? Now the answer to these and other critical energy saving dillemmas is only a click away.
The first Internet-based tool for calculating energy use in residential buildings--the Home Energy Saver website--helps consumers identify the best means and resources to save energy in their homes. The project, developed at Berkeley Lab by researchers in the Environmental Energy Technologies Division, was initiated by the U.S. Environmental Protection Agency as part of the national Energy Star program for improving energy efficiency in homes. The program is operated by the EPA and the U.S. Department of Energy.
Users can use the site to quickly compute their home's energy use based on different variables, such as heating, cooling, major appliances, and lighting. The computer estimates how much energy and money can be saved and how much pollution prevented by implementing energy-efficiency improvements.
The website also offers instant comparison of energy use in 11 parts of the country and can calculate energy use in a particular city based on a detailed description of the home provided by the user.
A reference ("Librarian") page connects users to a large array of related resources on the Internet, including product information, residential utility programs, energy software, home energy rating systems, financing information, and much more.
Finally, a FAQ page provides answers to frequently asked questions such as:
What's the most common mistake that people make in trying to save energy around the house?

Why are my neighbor's bills are much lower than mine?

What's the single biggest user of electricity in my house?

How do I decide whether I should reinstall a heat pump or convert to natural gas?

Should I leave my computer on all the time, or turn it off when it is not in use?
For more information look up the Home Energy Savings site at
http:// eetd.lbl.gov/CBS/VH/about_frame.htm. You may also find useful information on related topics on the Environmental Energy Technologies Division's website, at http://eetd.lbl.gov/EE.html.

By Antonia Reaves
Imagine driving in heavy traffic, but without the fumes from neighboring cars. Silence, instead of noise from rumbling car engines surrounds you. Electric cars are so quiet, in fact, that future designs may include noisemakers specifically developed to warn pedestrians. Furthermore, electric cars have zero tailpipe emissions, unlike their internal combustion cousins.
Electric car technology should soon be able to match both the speed and range of gasoline-fueled cars, removing two drawbacks to electric cars' popularity. Electric cars also tend to perform best in dreaded stop-and-go traffic, requiring only low maintenance.
One way to experience first-hand the benefits of electric cars is by attending the Alameda International Electric Vehicle Exposition, to be held this weekend, Oct. 24-25, at the Alameda Point (the old Alameda Naval Air Station), where the views of the San Francisco skyline alone are worth the $5 admission. Visitors will be able to drive electric vehicles, watch electric stock car races, and view cutting-edge technology.
One of the Expo hosts, CALSTART, is a non-profit consortium that strives to bring advanced transportation technology to the marketplace. The Departments of Energy and Transportation funded CALSTART as part of a multi-million dollar program for advanced transportation technologies. CALSTART's goals are to "create high-paying jobs, clean the air, and encourage energy efficiency." One of the avenues CALSTART uses to fulfill these goals is providing space in its "hatchery" at Alameda Point to small businesses in the development phase of new, cleaner transportation technology.
Last April John Huetter, director of CALSTART's Project Hatchery Alameda, led a group of Lab employees on a tour of these facilities. What was once a naval hangar is now a space where competitors in the transportation marketplace operate within close quarters, sharing tools and resources.
Some of the products coming out of the "Hatchery" will be available at the Expo. For more information, call 1-888-334-EXPO or visit the Expo website at http://www.EVExpo.com . For the latest news updates on advanced transportation technology developments around the world visit CALSTART's website at www.calstart.org.
Photo: car.tif

Although the deadline for submitting requests for new parking permits was Thursday, Oct. 15, anyone who has not completed the online application (http://www.lbl.gov/Workplace/site-access/parking/parkingApp.html ) may still do so.
All applicants who submitted their request before Oct. 21 will have their permits delivered to their division office during the week of Oct. 26. Employees will be notified about distribution time and place. Late applicants will pick up permits from the Badge Office. Everyone is urged to submit the application as soon as possible.
To pick up the permit, employees will be required to bring a driver's license, Lab ID, and the old parking permit.
The old parking permits will become invalid after Nov. 1, and Laboratory security officers will begin checking vehicles for valid parking permits in November.
New parking lot signs
The Facilities and Site Access Departments have been working with a consulting firm to establish uniform signage throughout the Lab. New parking lot identification signs and street corner signage have been installed this month. Each parking lot has been designated a letter of the alphabet, as shown on the site access map located online at http://www.lbl.gov/ Workplace/site-access/parking/index.html .
The map is also published in the Visitor's Guide available singularly or in bulk packages at Stores.
For more information on these or other parking related issues look up the Site Access website at http://www.lbl.gov/Workplace/site-access/ or e-mail Sue Bowen at SSBowen@lbl.gov.
Photo: XBD9810-02598-03.tif

By Jacqueline Noble
More than 700 runners, walkers and cyclists were on hand on a gorgeous Indian summer day last Friday for the Lab's 21st annual Runaround. Enthusiasm was the order of the day.
The first man to cross the finish line was Greg Hura, a technician in Life Sciences, who completed the course in 9 minutes and 46 seconds.
"What a great feeling this was," said Hura, who only spent a few months preparing for the event. This was Hura's first Runaround and his first race in six years.
Michelle Huesman, a medical researcher, also of Life Sciences, was the first woman to cross the line in 12 minutes, 13 seconds. She wins for the third year in a row. "The course was a little confusing this year because of the construction, and the air quality wasn't that great," Huesman said, adding that she still had a lot of fun.
Participants praised this year's T-shirts, designed by Marilee Bailey of the Technical and Electronic Information Department, who says she was asked to come up with something playful. The design combines fun symbols representing various key Lab buildings.
As in other years, awards were given for the worst looking sneakers, the most pregnant woman, the youngest and oldest participant, the best legs and more. Music was provided by the Music Club, and plenty of food and drink were available.
The event was made possible by the many volunteers from Facilities, the Employees Activities Association, U.S.E. Credit Union, and Emergency Services, all of whose efforts made this year's Runaround yet another success.
Full results and other related information will be published in an upcoming issue of Currents. Results from past years and general information can be found on the Runaround website at http://cfi.lbl.gov/~derenzo/runaround/.
Questions may be directed to Steve Derenzo at SEDerenzo@lbl.gov.
This year's winners were Michelle Huesman, the first woman to cross the finish line for the thrid year in a row; and Greg Hura, being congratulated by Lab Deputy Director Pier Oddone. Both Huesman and Hura work in the Life Sciences Division. Photos by Roy Kaltschmidt
Photos:
Photo: Michelle Huesman (XBD9810-02615)
Photo: Greg Hura (XBD9810-02614)
Photo: (XBD9810-02611)
Photo: (XBD9810-02612)
Photo: (XBD9810-02613)
Photo: A special award went to the youngest participant, not quite old enough to hold the ceremonial teddy bear. (XBD9810-02616.tif)


Slithery reptiles, crawling insects, a crime lab, and building science are among the broad range of special events and exhibits being organized at University of California's Lawrence Hall of Science (LHS).
Halloween spirit comes early to LHS this Saturday, Oct. 24, from 6:30 to 9 p.m., with a special Family Halloween Party featuring a wide array of special activities.
The major exhibit running through Jan. 19, 1999 is "Realm of Reptiles," featuring both live specimens and robotic reptiles up to ten time life-size. The exhibit will be followed early next year by a "Backyard Monsters" insect event.
Featured exhibits currently at LHS also include "Chem-Mystery" in which participants examine a crime scene using real chemical and forensic tests.
For more information on these and other events, contact the Hall of Science at 642-5132 or look up its website at http://www.lhs.berkeley.edu.

The Lab's lighting crew is conducting tests of the motion sensors for the next two months. They are asking all employees to leave the lights on at night so they can check them on their morning testing rounds. If your light is not going off or you have any other questions, call Mack Morgan at X4306.

National Instruments invites everyone to attend a LabVIEW User Group meeting on Wednesday, Nov. 11, in the Bldg. 50 auditorium. The event, starting at 10:30 a.m., will offer updated product information, including a demonstration of new motion technology. For reservations call (512) 794-0100, e-mail ni.register@natinst.com or register online at http://www.natinst.com/events .

Do you have an interesting story or anecdote to tell? Did you or one of your colleagues accomplish something that you think others would like to hear about? Are you working on some interesting research? Do you have a picture you would like published in Currents? If so, please send your suggestions to msfriedlander@lbl.gov. We cannot publish every item submitted, but we will consider all your suggestions. Thank you.
Photo: Lab employees swing and hop as they try out their social dance skills and learn a few new steps and moves. The swing dancing class was offered last month in the Bldg. 84 lobby as part of Health and Wellness Month activities. Photo by Roy Kaltschmidt (XBD9809-02346-02.tif)

The repaving project on Hearst Avenue is currently allowing one lane of traffic to operate eastbound, with all downhill traffic being diverted to side streets. Traffic at the intersection of Gayley Avenue and Hearst is currently being impacted as well. The second phase of the project, to start on Oct. 29, will open up traffic in both directions on the repaved side of the street. The project is scheduled for completion in mid-December. Commuters are urged to avoid driving on Hearst
The only major change in the Lab's shuttle bus service occurs in the evening route, starting at 4:10 p.m. Instead of driving down Hearst Avenue, the bus detours on Ridge Street. Riders on the north end of the campus may board the shuttle bus at the corner of Ridge and LeRoy. Cyclists are asked to load their bikes at Hearst and Shattuck.

Berkeley Lab, in conjunction with AIM Computer Training, Inc., regularly provides the following on-site, PC-based computer classes to Lab employees :
Transition to Windows 95

Microsoft Word 7.0 [ Basic, Intermediate, Advanced ]

Microsoft Excel 7.0 [ Basic, Intermediate, Advanced ]

Microsoft PowerPoint 7.0 [ Basic/Intermediate and Intermediate/Advanced ]

Microsoft Access 7.0 [ Basic, Intermediate, Advanced ]

LBNL Netscape E-mailing

LBNL Netscape Scheduling/Calendaring [ PC onsite, Mac offsite ]
The Scheduling/Calendaring classes is offered during the Oct.-Dec. quarter to coincide with the rollout of the new system to Laboratory users during the month of October.
Class information, including schedules and online registration, is available on the Employee Development and Training website at http://www.lbl.gov/Workplace/EDT/computers/PC_Classes.html .
For more information contact the computer help desk at 486-HELP or call AIM Computer Training at (925) 988-0128.

Anyone interested in flying is invited to attend a special meeting of the University of California Flying Club. Special guest will be Cecilia Aragon, a UC graduate who competed on the national Olympic team in aerial acrobatics. The meeting will be held on Nov. 17 and will feature videos of Aragon's accomplishments. The place for the meeting has yet to be announced.
The Flying Club has been in existence on the Berkeley campus since 1939. For additional information on the Flying Club look up the Feb. 6 issue of Currents, which ran a special feature, or visit the club's website at http://www.ucfc.org.

Instruction on infant and child cardiopulmonary resuscitation (CPR) will be offered again on Thursday, Nov. 12, from 5:30 to 7:30 p.m. in Bldg. 48-109. The class will be taught by Lab Fire Department personnel. Class fee is $10 and enrollment is limited to 10 people. Participants must have taken adult CPR and are encouraged to bring their Heartsaver CPR manual to class. To enroll, contact Susan Aberg at X7366.

The annual Craft Fair will be held again in early December, but your help is needed to help organize the popular event. If you would like to help, contact Shelley Worsham at X6123. All assistance will be greatly appreciated.


The Berkeley Lab Calendar is published biweekly here on the World Wide Web and in Currents by the Public Information Department. Employees can list a meeting, class, or event in the Calendar by using this submission form. The deadline for submissions is 5 p.m. on Monday in the week that Currents is published.

In addition to the events listed below, Berkeley Lab's Washington, D.C. Projects office is hosting a Science and Technology Seminars series.

Scientific Conferences


General Interest

Halloween Party at Lawrence Hall of Science
6:30-9 p.m., Lawrence Hall of Science Tickets: $9 adults / $7 children

SHARES Campaign Starts
Nov. 2 through Nov. 20

UC Benefits Open Enrollment
Nov. 2 through Nov. 23

Election Day Benefits Fair
11 a.m. - 2 p.m., Cafeteria

Shoemobile
7:30 a.m. - 3:30 p.m., Bldg. 54 parking lot

Items for the calendars may be sent via e-mail to currents_calendar@ lbl.gov, faxed to X6641 or mailed to Bldg. 65B. The deadline for the Nov. 6 issue is 5 p.m. Monday, Nov. 2.

Physics Department, UCB
"The Expanding Universe" will be presented by Jim Peebles of Princeton University.
4:30 p.m., 1 LeConte. Tea at 4 p.m., 375 LeConte.

Surface Science and Catalysis Sciences
"New Nanostructured Materials for Model Catalyst Research" will be presented by Roel Prins of the Swiss Federal Institute of Technology in Switzerland.
1:30 p.m., Bldg. 66 auditorium

Materials Sciences Division
"CO Diffusion on Stepped Pt (111) Surfaces" will be presented by X. D. Xiao of the Hong Kong University of Science and Technology.
1:30 p.m., Bldg. 66 auditorium

Environmental Energy Technologies Division
"Windows and Comfort" will be presented by Peter Lyons of the University of New South Wales, Canberra, Australia.
Noon, Bldg. 90-3148

Physics Department, UCB
"Why Do Like-Charged Rods Attract? Physical Questions Posed by DNA Condensation" will be presented by Andrea J. Liu of UCLA.
4:30 p.m., 1 LeConte Hall. Tea at 4 p.m., 375 LeConte. Nuclear Science Division
"The Nucleus at the Extremes of Angular Momentum & Deformation" will be presented by Mark Riley of Florida State University.
10:30 a.m., Bldg. 50 auditorium Environmental Energy Technologies Division
"Leaking Electricity" will be presented by Alan Meier of EET.
Noon, Bldg. 90-3148 Center for Beam Physics
"Events Leading to J.J. Thomson's Electron in 1897" will be presented by Per Dahl of LBNL.
10:30 a.m., Bldg. 71 conf. rm.

If you wonder what happened to the Employees' Buying Service (EBS) that used to be located in the cafeteria foyer, check out the cafeteria's main dining hall.
The Employees' Convenience Center, as it is fondly called by Louise Millard, head of the Lab's Buying Service, is now being managed by Eurest, the Lab's contract dining service. The new center occupying the area that previously housed Peabody's Coffee, continues to carry the same popular items previously offered by EBS--such as stamps, film, maps, mugs, post cards, pins, tee shirts, hats, sweatshirts--and yes, even See's Candy. Plus it now provides coffee, pastries and sandwiches as well.
According to Millard, it is a win-win situation for everyone. "The employees are getting more variety, longer hours and increased availability," she says, "and Eurest wins because it gives them another market."
Eurest sells flavored "Ritazza" coffees, upscale pastries, juices and sodas along with the popular Upper Crust line of sandwiches. The Center is open from 6:30 a.m. to 4 p.m., allowing employees longer hours to shop and the opportunity to avoid the noon rush. You may even pick up your favorite sandwich first thing in the morning. Sandwiches go very quickly, but they are restocked three times a day.
Bldg. 62 Food Service
Along with the new center, Eurest is offering food service in the lobby of Bldg. 62, providing a much-needed service to employees in a more remote area of the hill.
The fare includes fresh sandwiches (chunky white tuna, chicken, smoke Gouda & turkey, roast beef and cheddar, ham & cheddar, cajun chicken, etc.), salads, sodas and chips. Food service hours at Bldg. 62 are 11:30 am to 1:30 p.m.
-- Jacqueline Noble
Photo: XBD9810-02436-04.tif

Currents is unable to publish the cafeteria menus for the next two weeks because the information was not available to us at press time.
Weekly menus are available at the cafeteria, as are daily listings on the board at the dining room entrance. Please direct any questions regarding the menus to the cafeteria, X5357.

The full text and photographs of each edition of Currents is published online at http://www. lbl.gov/Publications/Currents/. You can find a link to Currents on the Lab's home page under the heading "Publications."
The site allows users to do searches of past articles going back to 1994.
To set up your computer to access the web, call the Mac and PC Support Group at X6858.

`83 DODGE Colt, hatchback, blue 2 door, 125K mi, runs good, exterior in good shape, upholstery, starting to tear, new water pump, thermostat, timing belt, good brakes, smog check passed 6/98, registered until 6/99, $600/b.o., David, X6717, 526-1480

`85 TOYOTA Cressida luxury wagon, 154K mi, runs exc, looks great, pwr everything, white w/ burgundy int, $2,100 negotiable, Sonia, X5944, 594-8964

`85 HONDA Civic DX hatchback, silver, 5 spd, 205K mi, well maintained, good around-town car, $600, Nance, X7328

`85 GMC Suburban, 50K mi, 3/4 ton, tow package, frt/rear air, 454ci eng, 3 spd auto trans, very good cond, $6,000, Bob, (925) 376-2211

`86 TOYOTA Celica GT Hatchback, 110K mi, 5 spd, ac, tilt wheel, cruise, pwr sun-roof, am/fm/cass, pwr windows/locks, exc tires, new battery, hood needs paint, $2,500, Mike, 886-5527

`88 CHEVROLET Celebrity wagon, ac, pwr steering, windows & driver seat, am/fm/cass + 4 speakers, cruise control, mechanical, interior & exterior in exc cond, rebuilt transmission, new front tires, great car, $2,400, Martine, 642-6405, 558-8597

`88 FORD Thunderbird Sport, 5.0 L-V8, auto overdrive trans, 74K mi, orig owner, exc cond, fully loaded, $4,100, Harry, (415) 566-5856

`88 FORD Taurus LX Wagon, 3.8L V6, exc cond, ac, all pwr, 3rd seat, records, white, 90K mi, $4,300, Bjorn, X7315

`90 PLYMOUTH Laser RS, 24 valve DOHC eng, red, 108K mi, 5 spd., ac, cc, pwr windows & locks, new timing belt, looks good, runs great, $3,200, Kevin, X5419, 848-5915

`90 MERCURCY Cougar, 92K mi, 3.8 V-6 eng, at, ac, cruise control, pwr windows, brakes, mirrors & door locks, tilt wheel am/fm stereo tape digital dash, sandlewood color, very good cond, one owner, $5,000/b.o., Ed, X7941, 635-2338

`90 TOYOTA Celica GT-S 5 spd, hatchback, 72K mi, well-maintained, premium sound w/ CD, pwr sunroof/windows/doors, cruise control, ac, no mech problems, $7,500, Polly, 594-0194

`91 GEO Metro LSi convertible, 2 dr, blue, 80K mi, 5 spd, am/fm/ cass, ac, $3,200, Chaincy, X6762, 848-5715

`94 FORD Mustang, silver, 57K mi, new transmission, new carpet, fully loaded, pwr steer & windows, ac, antilock brakes, pwr seat, air bag, cd & cassette, runs great, $9,500, Lisa, X5314, (925) 906-9786

`96 FORD Aspire, 19K mi, first registr 12/96, 3 dr, 5 spd manual, dual airbags, still 14 months or 17K miles factory warranty, $6,500, Clemens, X7249

MOTORCYCLE, '79 Honda CM200T, exc cond, good beginner's bike, $600/b.o., Sherry Gee, X6972, 799-8414

SCOOTER, 3 wheeler, frt wheel drive, built in charger, exc cond, 2 space batteries incl, $975, Cheryl, X5130, 278-2143

EL CERRITO foothill, 3 bdrm, 2 bth, partly furn, quiet, very safe area, lg backyard, ideal for visiting scholar w/ family, non-smoking, $1,375 mo, Claudia, Pierre, 236-7546

ROOMMATE needed, Marina Bay, 2 bdrm, 2 bth, furn upstairs unit, vaulted ceilings, washer/dryer, dishwasher, disposal, fireplace, patio, lg closets, close to fwy/BART, 8 mi to UC, pool, fitness center, covered parking, non smoker & must like cat, $570/mo + util, Ken, X7595

ATLAS Machine lathe, 6" swing, incl table, motor & lots of toolings, $600, Viki, 549-1876

BERKELEY REP, 11/15, 7:30 preview Anthy & Cleopat, $45 cost, $38/pr, Ken X7739

BICYCLES, exc cond, Trek 3 tube frame, `91 model, 56 cm, $600/ b.o.; Ritchey 57 cm, all terrain, both have Shimano 600 components, $600/b.o., Pat, 654-7551

CANOPY for queen size bed, blk coated steel, like new, $100, Andre, X6745

CHINA Cabinet, light wood w/ glass doors, 17x64x69" high, $300; color TV, 17" screen $50; butcher block table, 20"x20", $50, Bill, X6241, 836-1599 eves

GIANT YARD SALE: furniture, exercise equipment, kid's stuff, clothing, lots more, Sat, 10/24, 10-3 pm, 1522 Cedar Street (nr Sacramento)

MIXER, Kitchen Aid, stainless steel bowl, flat beater, wire whip, dough hook, juicer attachments, instruction booklets, avocado grn, mint cond, $125, Maggie, (925) 837-3914

OPERA tickets, San Francisco, 10/23 Manon; 10/30 Tristan und Isolde; 12/11 Peter Grimes, balc circle ctr, $150/pr, Diana, X6444

OPERA tickets, San Francisco, Sat balc pr, 2nd row ctr, Peter Grimes 12/5, Madam Butterfly 1/9, $100/pr, Paul X5508, 526-3519

SEWING machine,Viking 620, 17 stitches/patterns, buttonhole attachment, extra accessories, instruction book, exc cond, $375, Mary, X5270, (925) 938-9891

SOFA w/ 2 reclining seats & recliner, lazy boy, exc cond, beige/gray/peach tones, $1500 new, sell for $700; dining table, shaker style, med dark maple table top w/ darker green wash legs/trim, approx 48"x72" & 4 matching chairs, $200, photos avail, Janice, X6412

SOFABED, $150 & 2 matching chairs, $100, all-down cushions, $200 for the set; mahogany parlor organ in very good cond & working order, pump style, $175, cardio glide, $90 Anne X7337, Peter 525-3552

SONY DVDS7000, top of the line unit, Brand new in the box, Retail $1,000, Will sell for $750, C.C., X5400, 235-3983

TABLE, dining, Oak, w/ foldout leaves, surface imperfect, four oak chairs, newly re-upholstered, $400/b.o., Steve, X6941

TECHNICAL Books: computer science & electrical engineering, view at Bldg. 7-209, John, X6534

WIND WING SAILS, '96 Race-Pro 6.8, like new, $195; '94 MP-41 4.9, exc, $95; '94 ART 7.5 Light wind sail, exc, $95; sailboards, '94 Mike's Lab, 9'-3", exc cond, $345; '94 Kinetic high wind slalom, 8'-9", like new, $295; '89 Fanatic Ultra-Mamba, 8'-6" wave/bump, exc, $95, David, X6797

BABY CLOTHES needed: diaper wraps, baby swing for baby due in Nov.; toys: puzzles, books and other educational material for toddler to preschool age, Judy, X7072, 799-0818

HOUSE/APT, short-term house sit/sublet, 11/6/98-1/6/99, any size, in Berkeley, Albany, El Cerrito, 1 couple, no kids, Helmut, X4021

HOUSE/CONDO, fully furn, 2+ bdrm, nr LBNL, for visiting Canadian scientist and wife, 1/1/99 to 4/30/99, Max, X4022

HOUSING needed for visiting scientist w/ wife from Switzerland, already in Berkeley, 2 bdrm or lg 1 bdrm house/apt, furn, for Feb. & March, 1999, Alfred, 524-7717

HOUSING for visiting postdoctoral fellow w/ companion from Boston, searching to sublet a room or apt in Berkeley, Albany or Oakland area for 2 to 5 weeks beg 11/15, Sophie, X4368, 526-6420

STEREO RECEIVER in good cond, need only 2 channels, looking for a decent old system, Henry, X2343

MARTINEZ, for sale by owner, modern 4 bdrm, 2 bth, 1900 sq ft, 2 car garage house, great area & schools, formal dining, lg living rm, family rm, dual pane windows, custom drapes, inlaid oak floors, wood stove w/ brick hearth, view off lg back deck, lg low maint back yd, sprinklers, home warranty, $268K, Janet (925) 229-5357 BAHAMAS Condo, luxurious, spacious, 1 bdrm, in Taino Beach Resort, sleeps up to 4, every amenity, on beautiful beach, pool/tennis, maid service, $500/week, Marlene, X6005

HAWAII, 20 mi below Hilo on rainy side of Big Island, convenient to Univ of Hawaii campus & orchid plantations, 2 bdrm, 2 bth house for rent, unfurn, $450/mo or buy for $55,000, as is, nr schools, shopping, 1 mi to ocean bluff, Marlene, X6005

TAHOE KEYS at South Lake Tahoe, 3 bdrm, 2 1/2 bth house, on the water, fenced yard, quiet area, close to many attractions, great views of water & mtn, $150/night, 2 night min, Bob, 925-376-2211

THANKSGIVING in Las Vegas, carriage house, studio w/ full kitchen, accommodates 4 persons, 11/21-11/28, $450/b.o., Ralph, X4165, 215-1009

Flea Market Ad Policy

Ads are accepted only from Berkeley Lab employees, retirees, and onsite DOE personnel. Only items of your own personal property may be offered for sale. Submissions must include name, affiliation, extension, and home telephone number.

Flea Market ads may be e-mailed to fleamarket@ lbl.gov, faxed to X6641, or mailed/delivered to Bldg. 65B. No ads will be taken by phone.

Ads will run one week only unless resubmitted in writing. They will be repeated only as space permits.

The deadline for the Nov. 6 issue is 5 p.m. Friday, Oct. 30. No ads will be accepted after that time.

Due to the large volume of ads received each week, ads are accepted only from LBNL employees, retirees, and on-site DOE personnel. No other ads will be accepted. We encourage past contributors to the Flea Market to use other local services, such as LBNL's online housing listing (call X6198 for information), and the UC Housing Office.

Please note also:
The deadline for ads is 5 p.m. Friday for the following week's issue.
Ads must be submitted in writing, via e-mail (fleamarket@lbl.gov), fax (X6641), or delivery/mail to Bldg. 65B. No ads will be taken over the phone.
No ads will be accepted without your name, affiliation, Lab extension, and home telephone number. You may ask that only one number appear in the ad.
Only items of your own personal property may be offered for sale.
Ads for material for resale in connection with a business will not be accepted.
No ads for services will be taken.
Ads will run one week only unless resubmitted in writing. Ads will be repeated only as space permits, and at the discretion of Currents. If an item does not sell in a reasonable time period, we retain the right to terminate the ad.

Currents/The View and the Communications Department Staff
Published once a month by the Communications Department for the employees and retirees of Berkeley Lab.

Reid Edwards, Public Affairs Department head
Ron Kolb, Communications Department head

EDITOR
Pamela Patterson, 486-4045, pjpatterson@lbl.gov
Associate editor
Lyn Hunter, 486-4698, lhunter@lbl.gov

STAFF WRITERS
Dan Krotz, 486-4019
Paul Preuss, 486-6249
Lynn Yarris, 486-5375

CONTRIBUTING WRITERS
Ucilia Wang, 495-2402
Allan Chen, 486-4210
David Gilbert, (925) 296-5643

DESIGN
Caitlin Youngquist, 486-4020
Creative Services Office

Berkeley Lab
Communications Department
MS 65, One Cyclotron Road, Berkeley CA 94720
(510) 486-5771
Fax: (510) 486-6641

Berkeley Lab is managed by the University of California for the U.S. Department of Energy.

Flea Market is now online at www.lbl.gov/fleamarket