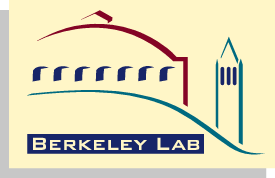 Berkeley Lab Currents
January 23, 1998

By Paul Preuss
For years geologists have tried to understand why the San Andreas Fault is so weak. In work supported by the DOE's Office of Energy Research, geochemists Mack Kennedy, Yousif Kharaka and their colleagues have found that part of the answer lies in the fault's surprisingly intricate connections with the Earth's mantle, deep underground.
The San Andreas, a classic strike-slip fault, marks the collisional boundary where the Pacific and North American plates meet. The forces at the boundary are compressive, yet fault failure is by shear, as the Pacific plate slides steadily if intermittently northward. Friction measurements in the laboratory on fault zone materials suggest that considerably more shear stress than is actually observed should be required for the fault to fail and the earth to move.
"The forces and movement of the fault should produce frictional heating," says Kennedy, a member of the Earth Sciences Division, "but paradoxically, nobody's seen the expected heating in the vicinity of the fault. One possibility is that high-pressure fluids are acting as a sort of lubricant."
Abnormally high pressures have been measured in rock pores at shallow depths, Kennedy says, "but to fully understand how the fault works it is extremely important to find out exactly what's down there."
Geologists, including Mark Zoback of Stanford University, have proposed drilling a deep hole right through the fault, three kilometers deep or more. "It occurred to us that if a bore hole encountered fluids, we would need to know where they came from," says Kennedy. "We located all the springs, seeps and wells we could that showed evidence of deep-circulating fluids. We sampled them for carbon dioxide, hydrogen, noble gases, and so on. The fluid chemistry was in equilibrium with the local geology, as we'd expected, but in the course of this work, we found a helium-three signature in all the samples, which we did not expect."
Kennedy determines helium ratios using a sophisticated gas-separation system and mass spectrometer, mounted in a truck trailer that can go on location when necessary. The high ratios of rare helium three (helium with only one neutron in its nucleus) to more common helium four (whose nucleus consists of two neutrons and two protons) in the San Andreas fluids were telling clues to their origin.
Two competing models have sought to explain the origin of high-pressure fluids in fault zones. One, the "closed box" model, suggests that local crustal fluids, including groundwater, are drawn into the fault zone in response to fault rupture and become trapped by mineral reactions; when the sealed fault zone compacts, the high fluid pressures required to weaken it are reestablished.
In the Rice model, by contrast, high fluid pressure in the fault is only the tip of a vertical "tongue" of high-pressure fluids originating in the mantle, 30 kilometers deep and deeper, that are focused into the fault zone by a root zone through the ductile base of the crust.
The Earth's atmosphere contains fewer than one and a half helium-three atoms for every million atoms of helium four. In crustal fluids, the ratio is even less--only two hundredths of the ratio in air. But in mantle fluids, the ratio of helium three to helium four is about eight times greater than in the air.
In fluids from the San Andreas Fault region, Kennedy and his colleagues found helium-three ratios that varied from over a tenth to as much as four times the ratio in air. "Some of this fluid could have come only from the mantle," says Kennedy. "The Rice model is at least partially correct."
The degree to which high-pressure mantle fluids contribute to the weakness of the San Andreas Fault, while large, remains indefinite, because Kennedy and his colleagues cannot be sure whether their sample fluids were tapped directly from the fault zone or from the adjacent crust. Meanwhile, the discoveries have raised interesting questions about the structure of the fault itself.
As fluids flow upward, helium three from the mantle is increasingly diluted by helium four produced from the steady radioactive decay of various elements in the crust. The ratio at a given site yields an estimate of how quickly the fluid reached that site from the mantle. The distribution of Kennedy's results leaves open the possibility that mantle fluid is flowing into the San Andreas Fault from great distances away.
"There may be a regional decollement that extends as far east as the Sierra Nevada--maybe even under the Sierra," says Kennedy, noting the presence of soda springs near the crest of the Sierra which contain carbon dioxide that may have come from the mantle.
As for the nature of the mantle fluid, Kennedy says, "We don't know the chemistry, but it's likely to be rich in carbon dioxide and perhaps water under tremendous pressure"--a mystery even a deep well won't answer in a straightforward way--"but we'd really like to get fluids directly from the fault, to help us understand what makes the fault move the way it does. That's one of several good reasons to bore a deep well."
Kennedy and his colleagues presented their results in the Nov. 14, 1997 issue of Science.
Photo: Mack Kennedy used a custom-built mass spectrometer to determine helium-ion ratios in fluids from the San Andreas Fault zone. (san andreas)
Photo: The San Andreas fault cuts through the Mecca Hills in southern California. Photo by Robert E. Wallace / U.S. Geological Society (valley)

By Ron Kolb
Berkeley Lab will be awarded an education grant from the State of California for a program that will enhance the instruction and curricula of "integrated science" in public schools.
The "Integrated Science Partnership Project" was developed by Marva Wilkins of the Laboratory's Center for Science and Engineering Education, and Don Hubbard, a Berkeley High School science teacher. It will include collaborations between scientists here and with Hubbard's colleagues and their students.
The first-year $60,000 grant from the state's Eisenhower Professional Development Program will support a four-week summer institute at the Laboratory for 10 science teachers from northern California. The teachers will engage in research projects that illustrate the interdependence of different branches of science, and will modify their curriculum materials based upon those experiences.
"With its multi-disciplinary, mission-oriented programs, unique facilities and world-class staff, Berkeley Lab represents a rich and ideal resource for teachers of integrated science," Wilkins said. "This project will give teachers first-hand experience of applied multi-disciplinary research which they can take back to their classrooms."
Wilkins, a former math teacher in the Berkeley schools, said teaching integrated science, as opposed to science by individual discipline (biology, chemistry, physics, etc.), requires a solid understanding of fundamental concepts as well as the knowledge of how they interconnect in solving difficult science problems. Developed in the early 1990s, integrated science often does not have comprehensive textbooks, and thus curriculum development depends upon teacher initiative in presenting themes and real-world applications.
"Integrated science fosters science literacy, and it is important that the courses not only succeed in making science more accessible to students, but also meet the needs of those students who are preparing for college admission," Wilkins added.
This spring, the project will conduct a design institute, during which teacher coordinators and scientists will design the research activities to be presented in the summer, and a one-day awareness conference to which northern California educators will learn about the project and provide feedback.
At the summer institute, a teacher whose curriculum includes "The Physics of the Human Body" might interact with scientists at the Advanced Light Source whose research relates to human anatomy and physiology. Working on a project utilizing, say, the x-ray crystallography beamline, the teacher will collect data about biological and chemical processes and also learn about the physics of the machine. Scientist and teacher will work together to develop refinements to the curriculum based upon this hands-on experience.
Three one-day follow-up institutes will be held at the Lab during the school year following the summer institute, to extend research activities and to evaluate the effectiveness of the curriculum enhancements.
If funding is approved for years two and three, students from Berkeley High School will also be involved in integrated science workshops at the Lab. In addition to gaining a broader context to classroom learning, the students will be expected to serve as peer tutors when they return to school.Wilkins emphasized that beyond the benefits for science teaching in public schools, Lab participants will have the opportunity to learn more about current educational practices as well as inform the way they communicate their own findings and practices to the public.
Activities in the project will be supported by Nexus, a new Internet site that will facilitate further two-way communication and interaction between scientists and educators throughout the year. "The network of scientists and teachers that the project is designed to create will provide a vibrant forum for dynamic teacher-scientist interaction and additional knowledge and curriculum enhancement long after the end of the project," Wilkins said.
More information about the project and Berkeley Lab participation in it will be provided in future issues of Currents.

Memorial to be held on Sunday, Jan. 25
By Monica Friedlander
Kenneth S. Pitzer, a world-class chemist, former associate director of Berkeley Lab, and retired professor at UC Berkeley's College of Chemistry, died on Dec. 26 of heart failure after a short illness. He was 83.
Pitzer was well known for his long research career and his tenure as a university administrator. During the 1960s he was president of Rice and Stanford Universities. He was also a past chairman of the Atomic Energy Commission and of the National Academy of Sciences.
"What was so impressive about him was his broad range of interests," said Norman Phillips of Material Sciences and UC Berkeley, who has known Pitzer since his days as Dean of the College of Chemistry. "He had the ability to carry out administrative duties while simultaneously conducting active research programs and producing important results."
Pitzer's research ranged from statistical mechanics to chemical thermodynamics. He began his illustrious career in the 1930s in what was then the new field of relativistic quantum mechanics, conducting research on the chemical properties of very heavy atoms. His research later included work on the theory of predicting thermodynamic properties of molecules and the behavior of materials. He investigated novel materials for applications to space exploration and other new technologies, and worked on hydrocarbons and saline solutions--of interest to oil and the geothermal industries.
In 1983 Pitzer was appointed the first head of the Laboratory's Center for Advanced Materials. The position carried with it the title of associate director of the Lab.
As dean of the UC Berkeley College of Chemistry (1951-1960), Pitzer played a key role in establishing the Department of Chemical Engineering and in obtaining funding for construction of two new chemistry buildings--Latimer and Hildebrand. In 1994 he was honored with having a lecture hall in Latimer Hall named after him.
"When he resigned as president of Stanford," Phillips said, "he was invited to come to Berkeley as a professor of chemistry. We didn't really expect him to do much research. We just thought he was such a nice guy and a distinguished leader. But he surprised us all with the research he produced, which continued until the end of his life." Pitzer retired from U.C. Berkeley in 1984 but continued to pursue his research on campus and at the Lab.
Through his involvement in the academia, Pitzer followed a family tradition. His father, Russel K. Pitzer, was the founder of Pitzer College, part of Claremont college system in southern California. Kenneth Pitzer supported the college throughout his life.
Pitzer was recognized with the National Medal of Science and the Priestley Medal, the highest honor that can be accorded an American chemist.
Outside his work, Pitzer was an accomplished sailor, and was licenced by the U.S. Coast Guard as a boat builder and designer.
Pitzer is survived by his widow, Jean M. Pitzer of Kensington, children Ann, Russell and John, and five grandchildren.
A memorial service will be held at 2 p.m. at the Faculty Club (Grand Hall) on Sunday, Jan. 25. Donations in Pitzer's name--to be used to endow a scholarship--may be sent to U.C. Berkeley's College of Chemistry, Latimer Hall, Berkeley, Calif. 94720.
Photo: Kenneth Pitzer. (XBD9801-00065)

By Paul Preuss
Technology could be used to target cancer cells
Carolyn Bertozzi and her colleagues in the Biomolecular Materials Program of the Materials Sciences Division have found a way to use natural biological processes to plant artificial markers on the surfaces of living cells.
With these markers, cell surfaces can be engineered to control cell adhesion to synthetic organic polymers, metals, ceramics, and other materials used in the walls of bioreactors, and in biomedical implants such as pacemakers and artificial organs. In the future, living cells attached to electronic devices may warn of dangerous chemical or biological toxins in the environment. Bertozzi's group has already used this cell-surface engineering to turn cancer cells into bright targets for diagnostic probes and cell-killing toxins.
"Our primary goal is to take control of the cell surface," says Bertozzi. "We have begun to understand the bio-organic chemistry of cells well enough to treat cells like complex machines--to really do cellular engineering."
All cell surfaces are decorated with oligosaccharides--complex structures strung together inside the cell from a few simple sugars. Different kinds of cells display different oligosaccharides, and even the same kinds of cells display different patterns depending on their stage of development or environment. Since each oligosaccharide is chemically unique, each helps form a unique cell surface for interaction with the outside world.
"We asked ourselves, how can we exploit these differences?" says Bertozzi, an assistant professor of chemistry at UC Berkeley. Working with graduate student Lara Mahal and postdoctoral fellow Kevin Yarema, Bertozzi set out to design new cell surfaces that could stick to synthetic materials. "We decided to appropriate the cell's natural metabolic machinery for assembling tailor-made oligosaccharides."
Bertozzi reasoned that if a properly designed synthetic sugar with novel chemical properties could be ingested by the cell, the sugar might be incorporated in an oligosaccharide and delivered to the surface. The result would be a cell with new surface properties.
She and her colleagues chose an analogue of sialic acid, a sugar which in its natural form is often found in the oligosaccharides of human cells. To tag the sialic acid, Bertozzi's team needed a functional group that was not normally found on cell surfaces but wasn't harmful either--one that could react with other groups on synthetic materials as well as under physiological conditions, such as a watery environment and mammalian body temperature.
They chose the ketone group. Rarely found on cell surfaces, ketones react strongly with a functional group called the hydrazide; this reactivity could allow a selective affinity for materials that had been outfitted with the hydrazide group, such as ceramics, organic thin films, and metals.
The natural chemical precursor of sialic acid is called N-acetyl mannosamine--also known as ManNAc--but Bertozzi and her colleagues fed cultured cells an artificially synthesized precursor known as ManLev, identical except that it contains a ketone group.
"We hoped that if the cells ate the unnatural sugar--without noticing, so to speak--they would install it along with its functional group in oligosaccharides, and thus decorate themselves with these unnatural markers."
As planned, the cells expressed sialic-acid oligosaccharides with ketones in copious amounts on their surfaces--over a million copies on the surfaces of most cells. Moreover, the researchers found they could precisely control the degree of ketone labeling by adjusting the relative amounts of natural (ManNAc) and unnatural (ManLev) precursors fed to the cells.
The interests of Bertozzi's cell-surface group don't end with biocompatible materials and artificial organs. "We're investigating the cells of other organisms, such as plants and microbes. We're looking into biosensors, in which cells designed to lock onto specific compounds can be combined with an electronic, transducing substrate to signal changes in the environment"--a sort of cyborg canary-in-a-coal-mine.
Another possible use of reactive chemical groups on cells emerged early on. "Many human cancer cells, including colon, breast, and prostate cancers and certain leukemias, have aberrant patterns of oligosaccharides," says Bertozzi. "For one thing, they show extremely high levels of sialic acid. The possibilities were obvious."
Bertozzi and her colleagues showed that ketone-labeled cancer cells, otherwise robust, could be made uniquely vulnerable to a derivative of the natural plant toxin ricin. The ricin analog, synthetically armed with the reactive hydrazide group, sought out and reacted with the ketone-labeled cells.
"It worked," says Bertozzi. "We killed 'em."
Bertozzi's group is moving studies of hydrazide-labeled toxins from the test tube into laboratory animals. Other labeled cancer-killers are being explored, as well as a method for making ketone-labeled cancer cells stand out in magnetic-resonance imaging by using hydrazide-labeled compounds for high contrast.
Bertozzi's team has thus become the first research group to install specific functional groups on the cell surface through metabolic mechanisms; the tools they used were "an equal combination of cell biology and synthetic organic chemistry," says Bertozzi, who intends her cell-engineering methods to be simple and rational enough to be understood and used by biologists and chemists working together.
More information about cell-surface engineering can be found in articles by Bertozzi, Mahal and Yarema in the May 16, 1997 issue of Science and in the June 1997 issue of Chemistry & Biology.
Photo: Carolyn Bertozzi (bertozzi)

The General Accounting Office has suggested in a new report that Congress consider establishing an "independent authority," modeled on the base realignment and closure (BRAC) commissions used to close military installations, to consolidate laboratory programs at DOE and other agencies.

Entitled "Best Practices: Elements Critical to Successfully Reducing Unneeded RDT&E Infrastructure," the report states that efforts by DOE, the Department of Defense, and NASA to evaluate national laboratory resources in light of their current mission needs have been inadequate. The three agencies were singled out because together they account for more than 70 percent of the federal government's $70-billion R&D investment.

The GAO report was especially critical of a study by DOE's Laboratory Operations Board, which was intended to streamline the national lab system's infrastructure. This study, the report said, did not address any of the larger, multipurpose labs which "offer the best opportunities for reductions."

While offering no specific recommendations, the GAO report suggests that lawmakers consider using practices adopted by organizations outside the federal government, such as Boeing and the British Defence Research Agency. Both organizations reduced their lab infrastructures and expenses substantially, the GAO report said, by relying on "an independent authority to overcome parochialism and political pressures which impede decisions on cost-cutting."

The report was prepared at the request of Senator Sam Brownback (R-Kan), chairman of the Senate Governmental Affairs Subcommittee on Oversight, and House Budget Committee Chairman John Kasich (R-Ohio).

Energy Research Director Martha Krebs, in response to an earlier draft of the report, complained that it failed to take into consideration recent reforms made by DOE to streamline national lab operations that could save $2.5 billion over the next five years. In addition, she said, the Laboratory Operations Board recently completed a review of DOE's multiprogram labs and had begun a review of five of the department's small, mission-specific labs. Krebs also questioned the appropriateness of the Boeing and British models cited in the report. "The scale of the restructuring was very small when compared to the DOE laboratory complex, and driven by different considerations," she said.

Copies of this report (GAO/NSIAD/RCED-98-23) can be viewed on the GAO website ( http://www.gao.gov/).

--Lynn Yarris

One of Lab photographer Roy Kaltschmidt's photographs of the Sudbury Neutrino Observatory (SNO) landed the cover of the Dec. 1997 issue of Physics Today. The photo was featured on the front page of the Dec. 5, 1997 issue of Currents, along with a feature article about the project and about Kevin Lesko and Roy Kaltschmidt's trip to the observatory.
The image depicts the core of the experiment--a geodesic sphere covered by 10,000 photomultiplier tubes, which was constructed at Berkeley Lab.
The Currents article and SNO picture can be seen on the web at http://www.lbl.gov/Publications/Currents/Archive/Dec51997.html#RTFToC1.
Photo: Sudbury Neutrino Observatory (XBD9710-04027-09)

Leading national spokespersons for science, including DOE's Energy Research Director Martha Krebs and White House science advisor Jack Gibbons, have been admonishing scientists to do a better job of communicating with the public. And research-ers at Berkeley Lab have been doing their part.
The new year started off with supernova studies led by Saul Perlmutter of the Physics Division making the front pages of the New York Times and The San Francisco Chronicle. Perlmutter and Gerson Goldhaber were also interviewed on KPFA Radio.
The tubulin research of Eva Nogales and Kenneth Downing of Life Sciences made the cover of Nature and was reported in Science--a rare double. The story was also picked up by the AP, UPI , and Reuters newswires, which serve newspapers all over the world. Both studies were reported on the front page of the Jan. 9 issue of Currents and can be read on the Lab's website at http://www.lbl.gov/Publications/Currents/Archive/Jan-9-1998.html.

The Berkeley City Council has officially gone on record as opposing the Dual Axis Radiographic Hydro-dynamic Test Facility (DARHT) project, for which Berkeley Lab will be designing and constructing a linear induction accelerator.
At its meeting on Jan. 6, the Council voted 7-1 (with one abstention, Laboratory employee Linda Maio) to oppose "any program which would be involved in the development of new nuclear weapons technology, such as [DARHT], because such programs are fundamentally incompatible with the historic purpose of the Comprehensive Test Ban Treaty."
Laboratory Project Manager Henry Rutkowski of the Accelerator and Fusion Research Division addressed the Council on behalf of the project, pointing out that DARHT is not being developed for purposes of creating new nuclear weapons, but rather to simulate testing of the existing weapons stockpile.
"This project will thus provide solid underpinning for the United States potential approval of the proposed Comprehensive Test Ban Treaty," he said. "The Berkeley Lab is responsible only for the design and construction of DARHT's second axis...that will use our unique scientific expertise and that, hopefully, will pave the way for future research at Berkeley Lab into the development of Heavy Ion Fusion."
Berkeley Lab is currently in the design phase of its contract with Los Alamos National Laboratory, where DARHT will be assembled. Lab Director Charles Shank participated in a Dec. 8 community forum in Berkeley in which the purposes and uses of DARHT were discussed.
More information about the Laboratory's participation in DARHT can be found in the Nov. 14, 1997 issue of Currents.

The DOE's Energy Research-Laboratory Technology Research Program (ER-LTR) recently awarded multi-year funding to three Berkeley Lab research teams. The program pools the resources of industry and DOE's five energy research laboratories. ER-LTR is supported through various mechanisms, including the Cooperative Research and Development Agreements (CRADAs).

This year's awards went to to the following projects:

Genzyme Corporation of Cambridge, MA, will collaborate with Mina Bissell and Jon Nagy of the Life Sciences Division as part of a $1.6 million CRADA to develop new cancer therapies. Using a novel tumor cell reversion model based on Bissell's research observations, the partners will seek to develop potential lead drugs for new anti-cancer therapies.

This multi-year, $1.8 million dollar CRADA between Andre Anders of Ian Brown's Plasma Applications Group and Commonwealth Scientific Corporation of Alexandria, VA, seeks to develop a novel plasma deposition system used to coat computer hard disks and read/write heads with ultra-thin diamond-like carbon films that can be implemented on an industrial scale. The technology is expected to become a key tool for next generation high-density magnetic storage media. Miquel Salmeron of the Materials Sciences Division, in collaboration with Seagate Technology, Inc. of Fremont, will attempt to characterize and design molecular lubrication for head-disk interfaces. The goal of this $1.1M CRADA is to design advanced lubricants with properties tailored for the next generation of magnetic storage devices.

These projects are currently in the contractual review process. Work is expected to start mid-February. For further information about the ER-LTR program, contact Chris Kniel at 510-486-5566.

--Bruce Davies

By Monica Friedlander
Gloria Acosta, now an administrative assistant in the Directorate, had a good chuckle recently when someone found an old poster board--almost 30 years old--stashed away behind a file cabinet. The prized relic listed the names of 46 honorary members of what was once known as the "4-50 Club"--a group of Lab typists, all women, who worked in Procurement during the 1960s processing orders for both the Berkeley and Livermore labs.
"As part of the initiation," Acosta remembers, "an order typist was to qualify for the 4-50 Club by typing 50 orders within four hours as we pecked on the large-buttoned machines."
Those who reached the milestone were listed on the poster board, which included all honorees from 1957 through 1970. These included Acosta, who started her career at the Lab in 1969 ("I was the last typist listed," she laughed. "Yikes!"), as well as two other members of the 4-50 Club who are still working at the Lab: Diana Morris, who works in the Environmental Energy Technologies Division, and Dee Wentz of Facilities. "We've remained friends all this time," Acosta said.
Members of the order processing circle used to type on rolls of teletype tape, each of which held 15 to 20 orders. "We could spool the beginning of the tape to a roller which sat atop our large green Teletype machines," Acosta said. "This roller had a large key similar to a Big Ben clock. Each turn of the key would tighten the spring, by depressing a lever. The tape rolled as we went along."
Each batch of orders would be turned in along with the roll of paper-tape for proofreading. Any order that had an error would be returned. "We mastered the knack of finding the precise tape within the roll."
Those days were long forgotten for the 4-50 Club members until the poster board showed up one day out of the blue, bringing back nostalgic memories of a time only a few Lab old timers still recollect. "I mentioned the poster board to both Diana and Dee," Acosta said. "We had a good laugh as we reminisced and took a trip back to the old-days!"
Photo: Gloria Acosta (left), Diana Morris and Dee Wentz and pose with the poster board of the 4-50 Club. The three Lab employees made the club's honor rolls during the 1960s. Photo by Roy Kaltschmidt (XBD9801-00062)

Do you have an interesting story or anecdote to tell?

Did you or one of your colleagues accomplish something that you think others would like to hear about?

Are you working on some interesting research?

Do you have a special photograph you would like published in Currents?
This publication is for and about all of us here at the Lab. Sure, Currents can't cover thousands of people in every issue. but we also cannot cover people and stories we don't know about.
So please send us your thoughts and ideas via e-mail ([email protected] lbl.gov). We cannot publish every item submitted, but we will consider all your suggestions very carefully.
We look forward to hearing from you!
--Monica Friedlander

Photo: Construction of the barrel-shaped Time Projection Chamber (TPC) begins at Berkeley Lab. (star1)
Photo: Multiple wire proportional chambers are beeing added to the TPC over the course of the next few years. (star2)
Photo: The TPC detector is taking shape. Construction is completed in the fall of 1997. (star3)
Photo: The detector is loaded onto a C5A jet at Travis Air Force Base for its cross-country flight. (star5)
Photo: The TPC rolls through the streets of Long Island, N.Y., accompanied by a flashy escort. (Star4)
Photo: The TPC arrives at its new home in Brookhaven, where it becomes part of the Heavy Ion Collider experiment. (Star6)

By Monica Friedlander
It's an ID card. It holds all your employment information. It opens doors for you--literally--without you having to even pull it out of your wallet. And if you don't have one, all you need to do is stop by the Badging Office, have your picture taken, and in minutes walk away with a brand new proximity card.
The little plastic wonder card, which has been issued to Lab employees over the past year, will eventually phase out the old Lab ID badges and double up as both an employee ID and an access card to various areas and buildings on the Hill. The Site Access Office encourages all employees to replace their old IDs with the new ones, although proximity card readers are being gradually installed according to a five-year plan. Some buildings and areas have already been equipped with the new readers in 1997, with others scheduled to follow soon.
Building access
The proximity card--called so because it can be read when placed four to six inches away from the reader--is intended to replace the 20-plus-year-old card key system now in use at the Lab. According to Don Bell, the Lab's security manager, the old system is failing and spare parts are not available. Also, the card and mechanical keys, while adequate in the past, do not provide the level of security needed to meet future requirements.
Unlike the old card keys, the proximity card gives access control to each individual division and facility. This decentralization allows division management to decide who can have access to which area and under what circumstances, eliminating the need for a higher level of approval and streamlining the process.
"The proximity card allows us to do long range site access and security planning as we move into the twenty-first century," Bell said.
According to Bell's plan, which he presented last year to the Director's Action Group, the new readers will be installed on most buildings' main entry doors at the Laboratory's expense. If individual programs, departments or divisions wish to have the readers installed for rooms or areas within buildings, they will pay for them out of project or program funds.
A major advantage of this plan is that it provides divisions with flexibility in managing access and security according to their individual needs. Certain divisions--such as Life Sciences--have one person controlling access for all buildings. Others have one person for each area or building. The downside to this individually-tailored program is that the task of installing proximity card readers is very time-consuming, since each program head needs to be consulted before a building is fully equipped with the readers.
Proximity card readers are currently operational in the ALS complex (Bldgs. 6, 10, 80, 7 and 4), the Hazardous Waste Handling Facility (Bldg. 85) the National Tritium Labeling Facility (Bldg. 75), the NERSC area of Bldg. 50, Donner Lab, the Promenade Bldg. (938) and the Grizzly and Strawberry Gates.
Scheduled for 1998 are the Human Genome Building, Calvin Lab, and Buildings 70, 70A, 74, 78, 79, 83, and 88. As the new readers are installed, existing lock cylinders and card key readers will be discontinued, and the respective keys will no longer provide access.
Since the proximity cards are not magnetized, credit cards, BART tickets and other sensitive items are not jeopardized. The cards can be read through various materials, and may not need to be removed from the wallet to activate access.
The proximity card project is being managed cooperatively by three divisions--Environmental Health and Safety, Facilities, and Engineering.
Card holds employee database
In addition to providing enhanced security and flexibility, the proximity card system has a significant advantage over its predecessors by being linked to an employee's employment database. This information resides in the Human Resources Information System (HRIS), which is maintained by the Human Resources Department. If an employee terminates his employment, for example, the card is automatically voided.
Re-badging is not mandatory for most Laboratory employees at this time, although it is recommended in order for the transition to proceed smoothly as new card readers are installed. An added benefit: the new card allows employees after-hour access to both Grizzly and Strawberry Gates.
Obtaining proximity cards
The proximity cards are issued at the Badging Office on the lower floor of Bldg. 65. The only exception is the processing of guests and users of the Advanced Light Source, which is being handled by the ALS User Office on the second floor of Bldg. 4. The ALS requests that the User Office be notified by e-mail ([email protected]) at least two weeks prior to a guest's arrival.
For more information on obtaining proximity cards, contact Sue Bowen of Site Access at X6395. Additional information on security area managers for Lab buildings will soon be available on the Site Access website, expected to be operational by March.
Photo: Lab Director Charles Shank has his photo taken for his new proximity card, which doubles as both ID and building access card. Taking his picture is Heather Bliss of the Lab's Badging Office. (XBD9801-00010)

Over the course of the last few years, Lab photographer Roy Kaltschmidt has documented the building of the Time Projection Chamber (TPC), a major component of STAR--the Solenoidal Tracker at RHIC (Relativistic Heavy Ion Collider)--under construction at Brookhaven National Laboratory. (Photo sequence on top.)
The TPC detector, built at Berkeley Lab and shipped to Brookhaven last November, will be used to study quark-gluon plasma, the dominant state of matter in the early stages of the universe.

By Lynn Yarris
A surprising alternative to microorganisms for immobilizing selenium contamination in soil and sediment has been identified by researchers in the Lab's Earth Sciences Division (ESD). Green rust, a harmless natural iron oxide, was shown to chemically react with toxic selenium, converting it to a safer elemental form.
Selenium is a trace mineral that can be highly toxic or carcinogenic to humans and wildlife. The poisoning deaths of wild birds at the Kesterson Reservoir in the San Joaquin Valley in the early 1980s have been attributed to selenium in drainage from irrigation water. The incident was a graphic demonstration of how agricultural development can result in the accumulation of abnormally high and potentially lethal concentrations of selenium and other trace contaminants in soils and sediments.
Selenium's fate in contaminated soils has long been linked to the decomposition of plant material and other microbial activity, which was thought to be the primary means by which soluble, chemically active forms of selenium could be reduced to an elemental state. Elemental selenium is insoluble, which means it is less of a threat to move up through the soil into the food chain, or down through the soil into the groundwater. Contrary to this past belief, however, a laboratory study led by ESD's Satish Myneni has revealed that green rust has the same effect as microorganisms on soluble forms of selenium.
"We have shown that the selenium transformation reaction in sediments and soils reduction can take place without the presence of the bacteria, via a different mechanism," says Myneni. Joining him in this study were Tetsu Tokunaga, also with ESD, and Gordon Brown, Jr., at the Stanford Synchrotron Radiation Laboratory. Their results were reported in the Nov. 11 issue of the journal Science.
Although Myneni and his colleagues are not proposing any remediation strategy for selenium contaminated sites based on green rust, future cleanups and environmental management efforts depend upon a thorough understanding of selenium's basic chemistry and geochemical cycling. Furthermore, the green rust transformation reactions they have identified in selenium should also apply to other trace contaminants as well, such as chromium and chlorinated hydrocarbons.
The researchers analyzed their reactions using various x-ray beam techniques, including x-ray absorption near edge structure (XANES), and extended x-ray absorption fine structure spectroscopy (EXAFS). A key to their findings was that the selenium transformation reactions take place under conditions of oxygen-depletion, such as in the sediment beneath ponded water. These are the same conditions under which green rust is formed.
"Other researchers have shown that elemental iron and ferrous oxides can reduce soluble selenium to a less active state," says Myneni. "Unfortunately, these two forms of iron oxides do not occur in nature. On the other hand, recent thermodynamic and kinetics studies show that green rust may be an important mineral in anoxic sediments."
Myneni and his colleagues are now in the process of analyzing samples of soils and sediments collected from selenium-contaminated sites for the presence of green rust. For this work, they will use the x-ray microscopy beamline at the Advanced Light Source.
Photo: Selenium contamination in Kesterson Reservoir proved so hazardous to wildlife, it caused the area to be closed. (XBD9801-00061)

"What's New on the Hill," an informal noontime lecture series open to everyone who would like to know more about current exciting research at the Laboratory, will begin with two presentations on work that has recently earned Berkeley Lab national attention.
All talks in the new lecture series will be aimed at the curious Lab employee, not the experts.
On Monday, Jan. 26, Eddy Rubin of the Life Sciences Division will discuss "Making Sense of the Genome: Exploiting Transgenic Mice." Rubin's laboratory recently made headlines with its successful development of genetically engineered mice that fully mimic all the symptoms of human sickle cell disease. With this new mouse model, medical researchers finally have a means of effectively testing experimental treatment for the disease.
On Tuesday, Feb. 3, Saul Perl-mutter of the Physics Division will talk about his dramatic findings--highlighted in the New York Times and throughout the country--that the universe, which has been expanding since the beginning of time, is destined to continue expanding forever. He and his Berkeley Lab team have gained international attention for their discovery and analysis of supernovae in galaxies up to seven billion light years away.
Both talks will be held in the Perseverance Hall annex to the main cafeteria. Attendees are invited to bring their lunches.
The new lecture series is coordinated by the Public Information Department. Suggestions for future topics can be forwarded to Ron Kolb at [email protected], X7586.
Photo: Eddy Rubin (XBD9704-01883-04)
Photo: Saul Perlmutter (Saul)

A retirement luncheon and celebration honoring four long time Lab employees--Eric Beals, Bill Benson, Deane Merrill, and Dave Stevens--has been set for Wednesday, Jan. 28, at the Holiday Inn in Emeryville. The four scientists are saying farewell to the Lab after more than 125 years of combined service. The cost is $25 per person, which includes the meal and gift.
The event will be held from 1:30 to 4:30 p.m. at the Top of the Bay, Holiday Inn Emeryville, 1800 Powell Street. Reservations are required. RSVP to Roberta Boucher, X7580, MS 50B-4230. Please make checks payable to Stewart Loken.

IDS Couriers, the Lab's contract courier service, operates 24 hours a day and provides pick-up and delivery service anywhere in the Bay Area and in portions of northern and central California. Delivery time can range from two or four hours, to same day, rush, or scheduled service.
Special rates are available for the Laboratory. For service, call 548-3263 with pick-up/delivery locations, time requirements, and a valid Lab account number. For further information, call Linda Wright at the same number.

Starting in February, class schedules will not be published in Currents anymore. All information regarding the Oracle and AIM computer training--including schedules, class description, and online registration can be found at the following websites:
Oracle classes: http://www.lbl.gov/Workplace/EDT/computers/oracle.html.
AIM Computer Training: http://www.lbl.gov/Workplace/EDT/computers/PC_Classes.html.

Procurement and the Computing Infrastructure Support Department have announced the establishment of a Basic Ordering Agreement (BOA) with Micron Electronics to purchase discounted Micron desktop PCs with the Berkeley Lab standard configuration.
All Berkeley Lab employees with a valid Berkeley Lab Procard can take advantage of this opportunity. The computers are the most recent technology available that Berkeley Lab has approved for the standard software load. The BOA allows for the configuration to be adapted according to changes in technology and Berkeley Lab requirements.
For more information about the BOA or the Procard program, visit the Procurement website (http:// purch1.lbl.gov).

The Badging Office would like to remind everyone that all reserved parking at Berkeley Lab must be approved through the Badging Office. To make a reservation, send your requests to [email protected] The only exception to this policy is for users and guests to the Advanced Light Source. Inquiries regarding reserved parking at the ALS should be sent to [email protected] lbl.gov. Additional information about reserved parking at the ALS can be found in the Quick Guide for Users on the ALS web page ( http://www-als.lbl.gov/als/quickguide/parking.html).

The full text as well as photographs of each edition of Currents is also published on the World Wide Web. You can find a link to Currents on the Lab's home page (http://www.lbl.gov) under the heading "Publications." The site allows users to do searches of past articles.
To set up your computer to access the web, call the Mac and PC Support Group at X6858.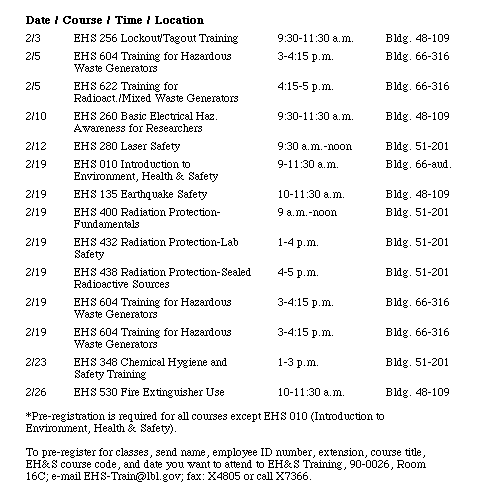 The Berkeley Lab Calendar is published biweekly here on the World Wide Web and in Currents by the Public Information Department. Employees can list a meeting, class, or event in the Calendar by using this submission form. The deadline for submissions is 5 p.m. on Monday in the week that Currents is published.

In addition to the events listed below, Berkeley Lab's Washington, D.C. Projects office is hosting a Science and Technology Seminars series.

Scientific Conferences

JANUARY-FEBRUARY

"When Like Charges Attract: Electronic Interactions in Colloidal Suspensions" will be presented by David Grier of the James Franck Institute & Univ. of Chicago at 4:30 p.m. in 1 LeConte Hall. "Stress Induced Structural Transitions and DNA Regulation" will be presented by Craig J. Benham of the Mount Sinai School of Medicine at 4 p.m. in Bldg. 66-316. Refreshments will be served.

"Characterization of the Interactionof MCP-1 with its Receptor CCR2b" will be presented by Tracy M. Handel of UC Berkeley at 4 p.m. in Bldg. 66-316.

"The Catalytic Chemistry of Small Hydrocarbons on Palladium and Oxygen Modified Molybdenum: Cyclization, Metathesis and Hydrogenation" will be presented by Wilfred T. Tysoe of the Univ. of Wisconsin at Milwaukee at 1:30 p.m. in the Bldg. 66 auditorium. "Ignition Feedback Regenerative Amplifier: A New Concept for a High Power FEL" will be presented by Kwang-je Kim at 10:30 a.m. in the Bldg. 71 conference room. "Electron Roundup at the Quantum Corral and Other Tales of the Atomic Landscape" will be presented by Michael Crommie of Boston University at 4:30 p.m. in 1 LeConte. Tea served at 4 p.m. in 375 LeConte.

"Molecular Evolution and Natural Attenuation" will be presented by James Spain of the US Air Force at noon in Bldg. 50A-5132. "Recreating Aqueous Interfaces by Soft-Landing Ions: Hydronium and H-Bond Defect Diffusion and Ferroelectricity" will be presented by James P. Cowin of Pacific Northwest National Laboratory at 1:30 p.m. in the Bldg. 66 auditorium.

Items for the calendars may be sent via e-mail to [email protected], faxed to X6641 or mailed to Bldg. 65B. The deadline for the Feb. 6 issue is 5 p.m. Monday, Feb. 2.

Time to take a breather! No calendar items for the next two weeks. Please let us know of any upcoming events of labwide interest. Thank you!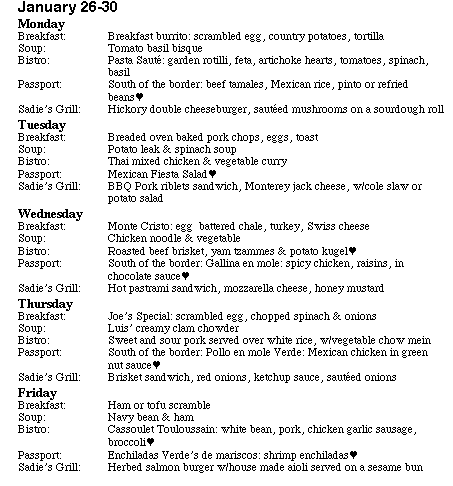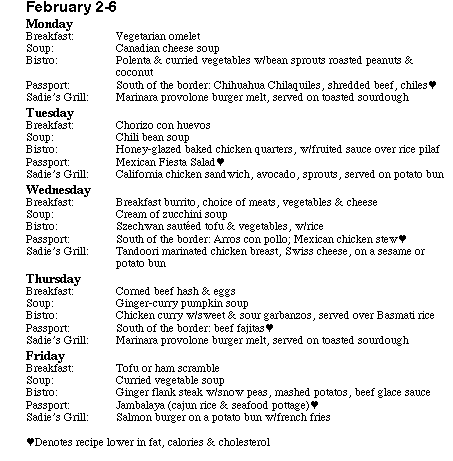 `55 CHEVROLET, 2-dr, 210, 6 cyl. good cond., $3500, offer would be considered, Tom, 631-0973

`64 CHEVROLET, El Camino, eng out, but avail, some rust, body in fairly good shape, b.o., Linda, X6442, 237-3723

`70 FORD Mustang, grande, 351W, p/s, auto trans., family owned, have records & manuals, $2300/b.o., Jason, X5873, 278-9633

`80 MERCURY Marquis stationwagon, runs gd, 105K mi, $800/b.o., Peter, X5850, 848-1052

`82 ALFA ROMEO spyder, new paint, new top, CD, a/c, 5-sp, ABS, cruise, power, 96K mi., pampered, exc. cond., $6000, Robert, X6002

`85 GMC Surburban, 3/4 ton, low mileage, 454ci eng., towing pkg., dual air, great cond., b.o., 376-2211

`86 MAZDA, 323 hatchbk, 5 spd, a/c, rear defogger, new tires, new brakes, 124K miles, exc. cond., $2000/b.o., Ed, X6954

`87 DODGE RAM 50, pickup AS IS, long bd, 2.6L 4 cyl., a/t, am/fm cass., a/c (needs work), 84.5K mi., low oil pressure sometimes, runs well, good work/util., car, $1,450/b.o., X7848, 528-9154

`87 TOYOTA Corolla, 4 dr, auto, ac, 129K mi., gd cond., $1400, Ju, X2901, 558-1708

`88 VW Vanagon GL, 7 seats, fold to bed, 2.1 lit eng., 90 hp, white, manual transmission, 120K mi., a/c, power steering, radio/cass, $4500, Clemens, X7249

'90 TOYOTA Tercel, red, 2dr, ac, am/fm tape, very clean, $2100/b.o., Marzio, X7441, 559-7760

`91 HONDA Prelude Si, ABS, 114K mi., 5 sp, ac, am/fm/cass, moon roof, new tires, new timing belt, interior & body in exc. cond., $8800/b.o., Bill, X6549, (415) 922-7097

`92 FORD Thunderbird, V8, a/t, a/c, c/c, tinted windows, moon roof, full leather int., exc. shape, 90K mi., $8700 must sell, X4020

`92 HONDA Civic LX, 4 dr, 5 spd, ac, power locks/windows, new tires, perfect cond., 90K mi, $6800, Stacy, (415) 553-4172

`94 TOYOTA DLX extra cab truck, 4x4, 38K mi., ac, exc. cond., new Michelin M/S tires, all records, $15K, 233-3862

`95 KIA Sephia, exc. cond., 5 spd man., ac, am/fm stereo, cass, 30K mi., warranty until 9/98, $8500, Ron, X5453, 204-9332

`95 TOYOTA, truck p/u, 4 cyl., extra-cab, 5 sp, ac, 57K mi., $10,750, Margo, X6280, (415) 871-4450

TICKETS, 2 ea for 2 Cal basketball games: 2/19 Cal vs Wash., State, 7:30 p.m. & 3/5, Cal vs Oregon State, 7:30 p.m., gd, reserved seats & new Oakland Arean, $18 ea., Jane or Jim, X6058, 284-2353

TICKETS, 3-Berkeley Symphony, Zellerbach, 2/14, $17 ea.; 2-Philharmonia Baroque, 2/15, First Congressional Church, Berkeley, $33 ea., Ed, 526-1260

TICKETS, Richard Goode piano recital, Feb. 12, 8 p.m., Zellerbach, ctr mezz., 2 tx, $34, Norman, X5624, aft., 6 p.m., 841-9216

BICYCLE, Cannondale MTB 400, Alu frame for tall persons, $150, Peter, X5850, 848-1052

BICYCLE, exercise, free, 526-6730

BIKE BMX, Robinson SST, chromaloy frame & fork, ST alum., Mohawk hubs, megabite tires, chrome plated, under a yr. old, $125, Scott, X4103

BIKE, Mtn, 21-gear, needs new back wheel ($45), $80/b.o., must sell by 1/28/98, Anna, X5039

CLOTHES, square dance, for men & women, new & next-to-new items, dresses, skirts & blouse sets, shoes, jackets, pettipants, fancy overaprons, sweatshirts, women's sizes med. or 12, some 10's & 14's; men's ties, towels, shirts, accessories, Jane or Jim, X6058, 284-2353

COUCH, blk vinyl, wood arms, great shape, $50/b.o., X6251, 848-9825

CRIB, Pali, exc. cond., natural maple finish, converts to youth bed, w/three stacked drawers at one end, + two under crib, complete w/mattress & matching set of bed linens, incl. bumpers, $300, Miguel, X6443, 526-5291

DESK, 30" x 60" gray steel, 6 drawers, 2 cabinet, $75/b.o., Eric, X5052, 234-5927

FUTONS, and pine wood frames, 2 ea., 1 queen, 1 full, 1 side table, 1 set of covers, $200, Olga, X5008

HEADBOARD w/shelf, modern, gd cond., off-white laminate & Oak veneer $15/b.o.; steel 4-drawer file cabinet w/hanging file rails $15/b.o.; warming cart 16x25" (64x40mm) surface w/wheels $25/b.o.; 3-light pole lamp, blk, 5' high+, new cond., $15/b.o., Steve, X7256, eve. 481-8315

KAYAK, white water, "Pirouette S", paddle, PFD, helmet, sprayskirt, paddling, jacket, mesh gearbag, great shape, minimal use, pkg. deal, $900/b.o., X6251, 848-9825

MOTORCYCLE, `82 Honda, CB450T Hawk, 16K mi., good cond., not used for 1 yr., $600, Richard or Arti, 547-1564

MOTORCYCLE, `80 CB400 Honda Hawk, fair con., 2 helmets, manual, battery charger, more extras, good around town/new rider, $450/b.o., Derek, X6683, 486-0524

NORDIC track pro, exc. cond., $200, 531-8976

PELLETS, wood, 10-20 bags, for pellet burning stove, $2.50/bag, must go to Truckee to get, Ed, (530) 582-9060

PRINTER, Apple Image Writer, exc., cond., $40, John, 691-4350

RACING BIKE, `92 Gardin (Toronto), great shape, minimal use, roughly sized for 5'8" woman, $200/b.o., X6251, 848-9825

SKI machine, cross country, Precor 515e exercise machine, very gd cond., good cardiovascular machine, $300/b.o., Rick, X5882

SKI poles, 42" & 44", for use by skier approx. 5' tall, $15 ea., Matis, X5031, 540-6718

SKIS, snow Rossi Quantum, 195cm, $100; ski boots, men's size, like new, $75; ski suit, Rolfe men's lg $100, Steve, X6598, 689-7213

STOVE, commercial, Comstock-Castle, $2000/b.o.; Fischer lovebirds, 2 breeders, one cock, lg cage, $150; Champion Juicer, $50; Krups waffle maker, $5; Krups sandwich maker, $5; home made beef jerky, 4 oz., $4, 2 oz., $2.50, Linda, X6442, 237-3723

TABLE, oak, antique, 3 leaf, $200, Jim, X5967, 237-6986

TV, color, no remote, older, decent picture, $40; white halogen lamp, $10; small hand held mixer, $5; digital clock radio/alarm, $5; GS alpine skis, 200/205 cm w/marker bndgs, $50; racing GS K2 skis no bndgs, old $15, Derek, X6683, 486-0524

TOWEL rack, brass tubing, 7 ft high, made to fit over toilet, like, new spacious, $30/b.o., Marlene, X6005

TREADMILL, Roadmaster Corp. Vitamaster #550, like new, electronic controls: time, speed, distance, $135, Tom, 284-7932

TYPEWRITER, Panasonic, electronic w/correction tape, light weight, rarely used, $70, 845-5154

VANITY, antique, 3 drawer, 3 mirrors, $175, Jim, X5967, 237-6986

BERKELEY, room, one blk so. of campus nr. LBNL shuttle, BART, avail. 1/24/98, $350/mo., Jiri 849-3992, email [email protected]

BERKELEY, sabbatical house rental, Mar 15-Jul 15, charming, 1908 craftsman house & garden incl., 2 wonderful cats, furn., 2 bdrms, 1 bth, fireplace, window seats, glassed-in alcove in kitchen to garden, washer & dryer, $1000/mo., w/cat care. Only cat lovers need apply, Prof. Keith Miller-UC Math Dept. & Jackie Beth, 649-8945

BERKELEY, Northside, furn. rm. in 4-bdrm house, 5 blks. fr. UCB, nr. LBL shuttle stop, 2 other visiting scholars live here, $500 + util., Luis, 548-1287

EL CERRITO, studio in home nr EC/Kensington line, BART-bus, 10 min. from campus, utils., laundry, cable, $500/mo., avail 1/98, 525-8211

LAFAYETTE, 15x20 rm in home, ridgetop views, oaks, decks, own entrance, refrigerator, microwave, use of kitchen, bath, laundry, $450/mo., $150/week, 299-0677

KENSINGTON, 3-bdrm house, furn., short term, 2 cats, 526-6730

KENSINGTON, 5-bdrm house to share w/1 person, private bth, great privacy, view of bay & Golden Gate Bridge, fr lg bdrm, garden w/trees, nr shopping/buses, $500/mo. + 1/3 utils., 524-7086

OAKLAND HILLS, sunny rm in 5-bdrm villa, private bth, bayview, hdwd, 2 marble fire pl., 3 blks to Rockridge Bart w/d ns $520/mo+util., avail., 1/15, David X6082, 595-0737

WALNUT CREEK, townhouse, 2-bdrm, 2.5 bth, 2 car attached garage, fireplace, AEC, central air, located nr Lafayette on Cannon Dr., avail., mid-February, $1200/mo., 376-2211

BAHAMAS condo, luxurious spacious1 bdrm in Taino Beach Resort, sleeps up to 4, every amenity on beautiful beach, pool/tennis, maid service, $500/week, Marlene, X6005

HAWAII, 2 bdrm, 2 bth house for rent, unfurnished, $450, possible lease w/opt to buy for $58K, nr schools, shopping, 1 mi to ocean bluff, 20 mi. below Hilo on rainy side of big isl., convenient to Univ. of Hawaii & orchid plantations, Marlene, X6005

KENSINGTON Vacation rental betw. 3/16-4/20, 5 cyclable mi. fr. LBNL, 3-bdrm, 1.5 bth, Golden Gate view, Dick, 524-1641

RENTAL, short term, furn., 3 bdrms, 2 bths, garage, deck, Oregon coast, 3 blks. from beach, avail. 2/7/98 thru mid-June, `98, $650K/mo., or $200/week, Jan, 525-7543

TAHOE Keys @ So. Lake Tahoe, house, 3 bdrm, 2.5 bth, on the water, fenced yard, quiet area, close to skiing & other attractions, great view of water & mountains, $125/night, 376-2211

DOBERMAN mix, neutered male, blk., & tan, young, well-cared for & well-mannered, approx. 80 lbs., found in Claremont hills, 1/5, call if yours and if you want, Martha, X4303, 548-7239

EYEGLASSES, women's, found in ladies' restrm in Bldg. 88 aft. Dec 16 Christmas party, X7826

RENTAL, permanent, 2 bdrm apt., or house, comfortable neighborhood, Susan, 531-4376

An hour of use of an Apple II or PC compatible that has both a 5.25" & 3.5" floppy disk drive. I have an old 5.25" floppy from which I want to transfer information, John, X5974

TUTOR, English, PhD w/univ. teaching exp., seeks clients, writing, reading skills, literary analysis, all post-elem level, flex. hrs., Fred, X2226, 665-9453

2-bdrm,1+ bth rental for married profs., preferably in/nr Berkeley or BART stn, wood floors or new carpet because of allergy problems, rent & start date is neg., Derek, X6683, 486-0524

House for sale by owner in Albany or North Berkeley, under $200K, duo, X6878, 528-3408

Flea Market items may be sent via Quickmail, e-mailed to [email protected] lbl.gov, faxed to X6641, or mailed to Bldg. 65B. The deadline for the Feb 6 issue is 5 p.m. Friday, Jan.30.

Due to the large volume of ads received each week, ads are accepted only from LBNL employees, retirees, and on-site DOE personnel. No other ads will be accepted. We encourage past contributors to the Flea Market to use other local services, such as LBNL's online housing listing (call X6198 for information), and the UC Housing Office.

Please note also:
The deadline for ads is 5 p.m. Friday for the following week's issue.
Ads must be submitted in writing, via e-mail ([email protected]), fax (X6641), or delivery/mail to Bldg. 65B. No ads will be taken over the phone.
No ads will be accepted without your name, affiliation, Lab extension, and home telephone number. You may ask that only one number appear in the ad.
Only items of your own personal property may be offered for sale.
Ads for material for resale in connection with a business will not be accepted.
No ads for services will be taken.
Ads will run one week only unless resubmitted in writing. Ads will be repeated only as space permits, and at the discretion of Currents. If an item does not sell in a reasonable time period, we retain the right to terminate the ad.

Currents/The View and the Communications Department Staff
Published once a month by the Communications Department for the employees and retirees of Berkeley Lab.

Reid Edwards, Public Affairs Department head
Ron Kolb, Communications Department head

EDITOR
Pamela Patterson, 486-4045, [email protected]
Associate editor
Lyn Hunter, 486-4698, [email protected]v

STAFF WRITERS
Dan Krotz, 486-4019
Paul Preuss, 486-6249
Lynn Yarris, 486-5375

CONTRIBUTING WRITERS
Ucilia Wang, 495-2402
Allan Chen, 486-4210
David Gilbert, (925) 296-5643

DESIGN
Caitlin Youngquist, 486-4020
Creative Services Office

Berkeley Lab
Communications Department
MS 65, One Cyclotron Road, Berkeley CA 94720
(510) 486-5771
Fax: (510) 486-6641

Berkeley Lab is managed by the University of California for the U.S. Department of Energy.

Flea Market is now online at www.lbl.gov/fleamarket