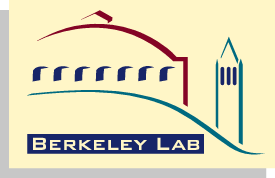 Berkeley Lab Currents
February 21, 1997

By Monica Friedlander
Yaffa Marianna Tomkiewicz, a scientist internationally recognized for her work in solid state physics, has been appointed director of Berkeley Lab's Engineering Division. The first woman to head the division, she replaces outgoing director Edward L. Burgess, who has held the position since 1989.
"Dr. Tomkiewicz has demonstrated a high level of technical accomplishments as a scientist and as an engineering manager," said Lab Director Charles Shank in announcing the appointment. "I look forward to working with her in assuring that the Laboratory continues to have world-class engineering support for our programs."
Tomkiewicz's experience includes more than two decades at IBM, a career which culminated in the development of the highly acclaimed magnetoresistive head, which allowed for a great increase in disk storage capacity. Her work at IBM spanned the spectrum of both basic and applied physics and chemistry --from research into solid state physics, to product development, management of technical programs, and the introduction of the magnetic heads to the computer storage business. Her position at the Lab represents Tomkiewicz's first venture into government research.
"The breath of technology here at Berkeley is mind-boggling," she said. "This is a very interesting transition for me from industry to government-managed research. The people I have met here are very exciting and knowledgeable, and the facilities are very impressive. I look forward to starting some collaborations with colleagues in Berkeley."
A native of Czechoslovakia, Tomkiewicz earned her Ph.D. at Hebrew University of Jerusalem, Israel, before starting her career in the United States. While she takes great pride in her achievements, she is more than eager to share credit with the teams of scientists she has led along the way. In fact, she places high value on her ability to attract quality people to her projects.
"There are a lot of experiences which I can bring from industry," she said, "including the ability to attract funding and hire good people in a very competitive market, which I believe this is."
Tomkiewicz started her career in basic research in the early and mid-1970s, working in the area of solid state physics, particularly with organic conductors and conducting polymers. While at IBM, her interests shifted to applied physics. Her work quickly progressed from development of packaging technologies, to manufacturing research, and eventually to the development of the magnetoresistive heads. This development paved the way to position IBM in a leadership role in high density storage.
"Even now, eight years later," she said, "this development is still in the forefront of technology." The magnetoresistive heads led to a dramatic increase in computer disk storage density--that is, the amount of information that can be stored in a given area, which she estimates is now going up by approximately 60 percent each year in the computer industry.
Following this achievement, Tomkiewicz went on to manage an engineering group at Quantum Corp., where she oversaw the development and manufactoring ramp-up of the magnetoresistive heads. In 1995 she formed G.R. Enterprises, a technology and consulting company in the arena of magnetic heads.
Her predecessor in the Engineering Division, Ed Burgess, is returning to his work as project manager for the Dual Axis Radiographic Hydrodynamic Testing project.
"Throughout, Ed has been a dedicated manager," said Director Shank, "uncompromising in matters of excellence and integrity." During his years as division director, Burgess was involved with such prestigious projects as the Keck Telescope, the STAR Detector, the Human Genome Center, and the Advanced Light Source.
Tomkiewicz said she was surprised to find out she is the first woman to head the division, an honor she does not take lightly.
"I've always believed that women can perform as well or better than men," she said. "But I always wanted to be treated as one of the guys, and I refused to be regarded as a token person. I really look forward to performing well because it would give a good example to all competent women."
She said she believes that as a woman she had more opportunities for professional growth in the United States than she would have had in most places in the world. She speaks fondly of her adopted country.
"Nobody was ever concerned about my Israeli accent," Yaffa Tomkiewicz said. "Nor did I have to change my name--which is not to be confused with the famous product of Israel." Jaffa oranges, that is.
CAPTION: Yaffa Marianna Tomkiewicz (left) is the new Engineering Division Director.

By Allan Chen
The semiconductor industry's process engineers are always searching for new technologies to reduce the cost and number of defects, and improve the performance of its integrated circuits. Berkeley Lab's Ka-Ngo Leung has developed and patented a technique that can improve the semiconductor manufactoring process.
Semiconductors are the materials from which most integrated circuits such as microprocessors and dynamic random access memories--the critical components of desktop computers and many other electronic devices--are made. The primary application of Leung's new "selective ion source" technology will be in the manufacture of flat-panel displays (FPDs).
The winners of the race to bring down the cost and reduce the defect rate of these complicated semiconductor-based display devices will reap a huge economic reward, since FPDs are expected eventually to dominate the market for high-resolution displays. Considerable research in the United States, Japan, Germany and elsewhere is aimed at developing the technology for inexpensively manufacturing high-quality FPDs.
"Flat-panel displays consist of many pixels," says Leung, who heads AFRD's Plasma and Ion Source Technology Group. "Each pixel turns on and off individually, and is controlled by transistors, which are formed from semiconductors consisting of silicon `doped' with phosphorus or boron." A pixel is a picture element, one of the dots forming a digitized image. In doping, ions are added to the silicon in order to produce desired semiconductor properties.
One way to dope a layer of silicon with phosphorus, arsenic or boron ions is to aim a stream of dopant ions into the silicon, a process called ion implantation. The manufacturing process must ensure that the dopant is pure and as uncontaminated as possible by unwanted ions.
"Conventional implantation might start with a beam of phsophorus or boron scanning the silicon wafer to dope it uniformly," Leung says. "However, flat panel displays start with a panel of glass that is too big to use the conventional method effectively.
"Therefore, a technique called ion shower is used. You employ a large beam of phosphorus or boron. You immerse this big panel of glass in the shower. This implants the whole panel with the dopant. To do this you need a big ion source."
The ion source generates a stream of dopant ions such as phosphorus by starting with a phosphorus-containing gas like phosphine (PH3), Leung says. However, phosphine is so toxic that it is always sold heavily diluted, often in a mixture of 95 percent hydrogen gas and five percent phosphine. "When you put this gas into a conventional ion source, what do you get? Most of the ions coming out are hydrogen."
This creates two problems. One is that the energy of the beam is so high that the silicon-coated glass blank is heated too much by the accelerated hydrogen ions (or other unwanted ions in the mixture), causing damage to the glass surface. A second problem is damage caused by the buildup of excessive electrical charges in the plate from the unwanted ions. The damage can be significant enough to warrant throwing out the plate--an expense that substantially raises the cost of manufacture.
Leung's solution was to develop an ion source technology that uses just enough energy to selectively ionize only the phosphorus-containing gas, and not the hydrogen gas. This eliminates most of the unwanted impurities from the ion stream because they are electrically neutral, and reduces both the excess heating and the charging problem.
The technology also solves another problem. "Conventional ion sources use a tungsten filament to inject the gas containing the dopant with electrons," he says. "However, the tungsten is an impurity that is easy to ionize, a source of contamination. So we developed a technology to inject electrons without tungsten that instead uses a principle called radiofrequency (RF) induction discharge. We create plasma using RF induction discharge and then inject electrons into the main chamber to ionize the source gas," he says. "The device is called an RF plasma cathode."
Leung also has another invention which consists of an apparatus for creating a large-diameter ion beam from a small-diameter diverging beam. In conjunction with the selective ion source, this invention can be used to generate a beam appropriate for ion implantation of large areas of material such as those used in flat-panel displays.
CAPTION: Ka-Ngo Leung heads the Lab's Plasma and Ion Source Technology Group.

By Reid Edwards
A preliminary analysis of the Clinton Administration's FY1998 budget proposal, introduced last week, indicates generally good news for Berkeley Lab. In the broader context, the budget is consistent with the general Federal R&D message. Office of Science and Technology Policy Director John H. Gibbons, speaking Feb. 6 on the budget, noted that this was the fifth year in a row for proposed increases in science and technology.
The Department of Energy budget proposal is for $16.6 billion--a 2.6 percent increase over the FY97 total of $16.2 billion. In addition, DOE is proposing an additional $2.6 billion in "forward funding" for new and ongoing construction projects. This would mean, if approved by Congress, approval for the full construction budget, even though funds would still be provided on an annual basis for these projects.
There is particularly good news for the Office of Energy Research, which, this time last year, was facing a reduction of $200 million per year for the next three years. In her budget message, ER Director Martha Krebs notes that the Administration has now designated ER's programs in high energy and nuclear physics, basic energy sciences, and biological and environmental research as "priority programs, consistent with the National Science Foundation and the National Institutes of Health." This designation has essentially meant the disappearance of these reductions, and a FY98 budget proposal that is $32 million higher than for FY97.
There are three major new efforts within the Energy Research budget that will involve Berkeley Lab. The first is the National Spallation Neutron Source at Oak Ridge National Laboratory, for which the budget proposes $23 million in pre-construction funds. Berkeley Lab is very involved in the initial design efforts, and will continue this involvement as the project moves into construction.
The second effort is the Next Generation Internet project, a three-year, $100 million per year effort to make the Internet faster and more productive for users around the nation. ER has $35 million in their proposed budget, second only to the Defense Department. Berkeley Lab is expecting to play an important role in the definition and implementation of this program.
Finally, $35 million is proposed in the budget to accelerate the U.S.-CERN partnership on the Large Hadron Collider, the next major particle physics facility. Berkeley Lab has a key role in the ATLAS experiment at this facility, both in developing the science and in building some of the instrumentation.
The ER budget also contains other increases that are good news for Berkeley Lab. The Presidential Facilities Initiative, first started in FY96 to provide more support for operating DOE's national user facilities, is given a boost in the FY98 request, resulting in a proposed $2 million increase in the ALS budget. There is also a proposed increase of $7 million apiece for the DOE genome sequencing effort and the NABIR program in bioremediation. Finally, other changes include significant increases in the energy-efficiency research programs which, if approved by Congress, would mean sizable increases in Berkeley Lab's programs.
All in all, within the tight fiscal climate in Washington, D.C., the Clinton Administration's budget proposal is a very good start. It does, of course, face many congressional hurdles. The examination process has already begun by congressional committees, and will accelerate over the next few months. There is in Washington, however, at least the beginning of a new, positive working relationship between the Administration and Congress. This portends, I believe, a budget process that may be less adversarial and, in the end, result in a budget completed before the end of the current fiscal year and close to the Administration's projected budget for Berkeley Lab.
-- Reid Edwards is the Lab's manager for Government Relations


Dr. Hélène Langevin-Joliot, granddaughter of Marie and Pierre Curie, visited UC Berkeley Feb. 11 and 12 to celebrate the centenary of the discovery of radioactivity. During her visit, she gave two heavily attended talks, speaking about past and present challenges of radioactivity, the role of women in science, and recalling the legacy of her parents and grandparents, perhaps the most honored family in the history of science.
Marie and Pierre Curie were jointly awarded the 1903 Nobel Prize in Physics for their work on radioactivity (along with Henri Becquerel, who discovered radioactivity in 1896). Marie Curie won a second Nobel Prize in Chemistry in 1911 for her discovery of the radioactive element polonium. Langevin-Joliot's parents, Frederick Joliot and Irene Joliot-Curie, discovered artificial radioactivity and were jointly awarded the 1935 Nobel Prize in Chemistry.
A Nobel Laureate closer to home, Berkeley Lab's Glenn Seaborg prompted Langevin-Joliot's visit when he was in France last fall to receive the Honoris Doctorat Causa from the University of Paris-South, where Langevin-Joliot was a professor at the Institute of Nuclear Physics.
Langevin-Joliot has made several contributions in the field of radioactivity, and has recently undertaken a mission to urge greater numbers of women to actively pursue careers in scientific research and teaching.
-- Kristin Balder-Froid
CAPTION: Berkeley Lab's Glenn Seaborg prompted Langevin-Joliot's visit.
CAPTION: Hélène Langevin-Joliot speaks to a packed audience at UC Berkeley.

Scientists announced this week that they have found "proof positive" that a huge asteroid smashed into Earth 65 million years ago. The find comes 18 years after Berkeley Lab's Luis Alvarez and his son Walter (a UC Berkeley geologist) first theorized that such an impact had occurred, and was responsible for the death of the dinosaurs.

"We've got the smoking gun," said Richard D. Norris of the Woods Hole Oceanographic Institution, the leader of an ocean drilling expedition that drilled 300 feet beneath the floor of the Atlantic Ocean floor in search of asteroid evidence. "It is proof positive of the impact."

Norris reported that the expedition had recovered layers of sediment that paint a picture of the earth before, during, and after the impact.

Norris said the deepest layers of sediment contain fossil remains of many animals and came from the ocean at a time just before the impact. Just above this is a layer with small green glass pebbles, thought to be ocean bottom material instantly melted by the heat of the impact. Next was a rusty brown layer which Norris said is thought to be from the "vaporized remains of the asteroid itself."

Just above the brown layer is two inches of gray clay that provide evidence of a nearly dead world. "It was not a completely dead ocean, but most of the species that are seen before (prior to the impact) are gone," said Norris. This dead zone lasted about 5,000 years, he said, and then the core samples showed evidence of renewed life.

Robert W. Corell, assistant director for Geosciences of the National Science Foundation, said the core samples are the strongest evidence yet that an asteroid impact caused the extinction.

"In my view, this is the most significant discovery in geosciences in 20 years," he told the Associated Press. "This gives us the facts of what happened to life back then. I would certainly call it the smoking gun."

When Luis and Walter Alvarez first proposed that the dinosaurs disappeared because of a massive asteroid hit, their theory had few supporters. Berkeley Lab researchers Rich Muller, Frank Asaro, and Helen Michel became involved in the project and provided scientific as well as moral support for the then-controversial hypothesis. In 1989, 10 years after the theory was promulgated, scientists found evidence of a huge impact crater north of Chicxulub, on Mexico's Yucatan Peninsula. Later studies found evidence of debris washed out of the Gulf by waves that went inland as far as what is now Arkansas.

This week's finding--core samples taken off the coast of Florida--provides further confirmation that an asteroid of six to 12 miles in diameter smashed into Earth, killing off up to 70 percent of all species on Earth. -- Jeffery Kahn

Alan Hale, co-discoverer of Comet Hale-Bopp, will share the excitement of his discovery in a public lecture at 7:30 p.m. on Wednesday, Feb. 26, at the Lawrence Hall of Science. The talk is presented by UC Berkeley's Center for Particle Astrophysics.
Comet Hale-Bopp will be at its peak of visibility this spring, and is expected to surpass the thrill of last year's Comet Hyakutake. Offering his perspective about the comet and how to observe it, Hale will also discuss the formation of the solar system and current efforts to identify potential Earth-impacting objects, such as asteroids and comets.
Hale is founder and director of the Southwest Institute for Space Research in Cloudcroft, N.M., and an advocate for the advancement of scientific literacy. Following his talk, he will be available to sign copies of his book, "Everybody's Comet: A Layman's Guide to Comet Hale-Bopp."
The talk is recommended for ages 12 and up. Admission to the lecture is free; seating is on a first-come, first-served basis. The Lawrence Hall of Science is located on Centennial Drive, below Grizzly Peak Blvd. in Berkeley.


By Monica Friedlander
They fill three large rooms in Bldg. 78, stacked in neatly-numbered shelves and cubbyholes filling every inch of room and wall space. Ten thousand items in all: pipes, nuts and bolts, plastic gloves, batteries, glassware, tools, electrical wires, tape, computer diskettes, janitorial and medical supplies.
"It's like a mini-Home Depot," says Jacques Pryor, who has worked in Stores for the past 11 years. All of these supplies are available to Lab employees with a simple phone call.
At one time, Lab supplies were split between Craft Stores and Central Stores--one on the Hill, the other off-site. The two groups later merged and changed locations a couple of times. But things have settled down, and Central Stores, located in Bldg. 78 (site of the old Craft Stores) is the Lab's one-stop supplies solution for most items. Here are the few exceptions:
Most office supplies are ordered through Boise Cascade, Lab's contract vendor. To place a catalog order, call X5460; fax X4747.

Metal and plastic, such as sheets, tubes, and bar stocks, are available at Metal Stores, located in Bldg. 79, (X5497; fax X6520).

Paper and other bulk items are stored in the Bldg. 903 warehouse (Receiving Department; X4935; fax X4898).

Chemicals may be ordered from Procurement (X5460, fax X4747).
All other supplies, including Lab stationery and other Lab documents, are available at Central Stores, and can be ordered by calling X5087.

Orders can also be placed by fax at X4211, or, for Unix users, through Stores' computerized online database. Available through the menu-driven Toolkit system, this comprehensive listing of Stores items can be accessed on ux10 by anyone with a Unix log-in. (To access it, type "focmenu" at the prompt to log onto the Focus application, then click return. Once in the Toolkit menu, choose Stores and follow on-screen directions. You can apply for a Unix account at http://www-iss.lbl.gov/cgi-bin/login_form.cgi)

Under normal circumstances, Stores orders take up to a week to be filled from the time the order comes through until delivery by Transportation. Rush orders may be placed for an additional charge, and will be hand-delivered.

Stores receives up to 100 orders a day, which keeps the four-person staff busy ensuring that Lab customers receive their supplies on time. "We make an effort to make sure that all customers get what they want, when they want it," Pryor says.

CAPTION: A well-organized Central Stores keeps the Lab in stock. Photo by Roy Kaltschmidt

Male employees with past military experience are being sought to provide a urine sample to establish a baseline for research being done by Dr. Ed Kaplan and his group at Brookhaven National Laboratory (BNL), for the Defense Special Weapons Agency in the U.S. Department of Defense. The agency needs to determine whether veterans exposed to radioactive fallout from nuclear testing in the 1950s and `60s show any greater internal dose of plutonium-239 (239Pu) than people who were not similarly exposed.
Volunteers should be U.S. veterans over 50 years of age with no renal disease or known exposures to plutonium. For more information, contact Connie Grondona at X6266.


By Monica Friedlander
More than 600 teachers--over one third of the math and science teachers in Oakland's public schools--attended the sixth annual conference sponsored by the Bay Area Science and Technology Education Collaboration (BASTEC), which was held Feb. 7 at Skyline High School in Oakland. Berkeley Lab is a member of BASTEC. The day-long event featured more than 70 workshops highlighting innovative math and science projects in the Bay Area, as well as hands-on activities and exhibits focusing on resources and training opportunities for educators.
Mina Bissell, director of Berkeley Lab's Life Sciences Division, delivered the keynote address on the topics of breast cancer and cell biology and the role of women in science. Eileen Engel, precollege program coordinator for the Lab's Center for Science and Engineering Education (CSEE), received a plaque from Dale Koistinen of the Oakland Unified School District for her "commitment and dedication to BASTEC and Oakland youth."
Topics covered at the conference included core curriculum issues, environmental projects, innovative programs and resources on the Internet. The conference was coordinated by CSEE's Karin Levy.
BASTEC is a collaboration between the Oakland Unified School District (the sixth largest in the state), the Bay Area's four Department of Energy national laboratories, colleges and universities, businesses, and community organizations.
CAPTION: CSEE's Eileen Engel is honored at the conference for her work with Oakland youth. Photos by Karin Levy
CAPTION: An Oakland teacher (left) gets a lesson in "skullduggery" from a California Academy of Sciences participant.

Health Notes
Brought to you by the Health Services Department
Many Bay Area parks are posting warnings about tick hazards. Several diseases, including Lyme disease, Rocky Mountain spotted fever, and tularemia, can be transmitted by ticks. Lyme disease is the most common tick-borne disease in California, and the Western black-legged tick (Ixodes pacificus) has been identified as the carrier.
Both Alameda and Contra Costa counties have conducted annual tick surveys for the past several years. Tick populations vary from county to county; in most locations, less than one percent, if any, of these ticks actually carry Lyme disease. One exception is the Bollinger Canyon area, with 8.4 percent, according to the Contra Costa County Mosquito & Vector Control District.
The risk to people is relatively low as long as you are aware of the proper methods to avoid tick bites, and promptly remove any ticks that may have attached. Research shows that it usually takes 12 to 24 hours for the bacteria that cause Lyme disease to be transmitted.
Symptoms of Lyme disease include a rash, fever or flu-like symptoms. If you have been bitten by a tick and notice any of these symptoms, contact your physician. Both the Alameda County Vector Control Services and the Contra Costa Mosquito & Vector Control District provide a tick identification service and can arrange to have ticks tested for Lyme spirochetes (see end of article).
Health Services has pamphlets about Lyme disease prevention, available by calling X6266. Following are some tips to avoid tick bites, and phone numbers for tick identification.
How To Prevent Tick Bites
Wear light-colored clothing so ticks can be easily seen.

Wear long pants, full-sleeved clothing and shoes, and a hat for added protection.

Tuck pants into socks or boots, and shirt into pants. Spray clothing with an insect repellent containing "permethrin."

Choose wide trails and walk in the center of the trail. Avoid brush and grassy off-trail hiking.

Frequently check yourself and your children for ticks on clothing and exposed skin.

Promptly remove attached ticks.

Grasp the tick with tweezers (or tissue if tweezers are unavailable) as close to your skin as possible. Try not to squash the tick.

Slowly and steadily pull the tick straight out. Do not twist or "unscrew" the tick.

Do not attempt removal by burning with a cigarette or by applying Vaseline, kerosene, etc.

Apply antiseptic to the bite area after removing the tick. Wash your hands with soap and water.

Save the tick for identification, and contact the country services listed below. If the tick cannot be removed or part of it is left in the skin, consult your physician.
Tick information and identification
Contra Costa County Mosquito and Vector Control District: 685-9301.

Alameda County Vector Control Services: 567-6800.

The Employees' Arts Council is sponsoring a docent-led garden tour of the Filoli estate, located on Cañada Road in Woodside, at 10 a.m. on Saturday, March 22. Discounted tickets are $6 for adults and $1 for children ages 2-12. Children two and under are free. The tour takes about two hours.
Filoli, a property of the National Trust for Historic Preservation, reflects the opulent manner of living enjoyed by San Franciscan William B. Bourn II and his wife during the early 20th century. The mansion, built between 1916 and 1919 in the country-home style, is surrounded by 16 acres of gardens designed by Bruce Porter and Isabella Worn.
If weather permits, the tour will concentrate on Filoli's gardens; in case of heavy rain, the tour will focus on the mansion, designed by architect Willis Polk. Cameras and video recorders are permitted in the gardens but not in the house.
The deadline for reservations and payment is March 5. Please contact Jon Sumner ([email protected] or X6913) or Mary Clary ([email protected] or x4940) for reservations and additional information.

By Mary Bodvarsson
It started as a small wildflower garden on the UC Berkeley campus in 1890. More than 100 years later, UC's Botanical Garden has spread across 34 acres of varied terrain in Strawberry Canyon, beckoning visitors from around the world. They come to study the Chinese medicinal herb garden, enjoy the huge collection of cactus and succulents, and get a first hand look at one of the largest holdings of plant species in the country.
For Berkeley Lab employees, the garden is a brief hike or shuttle bus ride from the Lab's Strawberry Canyon gate, making it an enticing place to have lunch, take a stroll in the sun, or grab a snooze in the shade.
The garden was begun by one of UC Berkeley's first botany professors, Edward L. Green. He, along with student Willis Jepson (for whom Jepson Herbarium in the Valley Life Sciences Bldg. is named), planted a teaching garden near Giannini Hall. The garden moved to its Strawberry Canyon home in the 1920s. A few of the original trees remain at the site of the first garden.
The plants in the Botanical Garden are arranged geographically for the most part; the herb and succulent gardens are among the exceptions. The Garden is the fifth largest in the United States in terms of species, with 13,000 at present.
Until this year, visitors to the Garden enjoyed free admission. However, in January, to bring the Garden in line with the campus' other museums, the University began charging an entrance fee most days. Thursdays, the traditional free day at several other campus museums, are also free at the Garden.
Entrance fees are $3 for adults ($2 for seniors), and $1 for children 3-18 years. UC Berkeley students are admitted free. The Garden also offers individual and family annual passes ($20 and $30). You may also join the Friends of the Botanical Garden for $35 (individual basic) or $50 (dual basic) per year, which includes discounts at selected nurseries, early entrance to the annual plant sales, discounts to special events, classes, etc. Annual passes and memberships may be purchased at the entrance kiosk. Garden hours are 9 a.m. to 4:45 p.m., Monday-Sunday.
New fee system takes nothing away from garden delights


All employees are invited to attend the following events in celebration of Black History Month during the month of February.
Video Montage
Month of February
A video montage of African art is on exhibit in the cafeteria lobby.

Video Presentation of "Eyes on the Prize"
Feb. 24 and 27 -- Noon, Bldg. 50 auditorium
These are the final two viewings of the documentary about the history of civil rights in America.

Storytelling by Marijo
Friday, Feb. 28 -- Noon, Bldg. 50 auditorium
Due to popular demand, the actress, comedienne, and storyteller Marijo will return to the Lab for the third year.
Children are welcome.

Please note:
The lecture on Ebonics by Carolyn Getridge, superintendent of the Oakland Unified School District, originally sceduled for Feb. 20, has been postponed until a later date. The Crafts Booth, scheduled for several dates in February, has been canceled.

The following surplus chemicals are available at the Lab for immediate use. Please contact Shelley Worsham at X6123 for transfer assistance.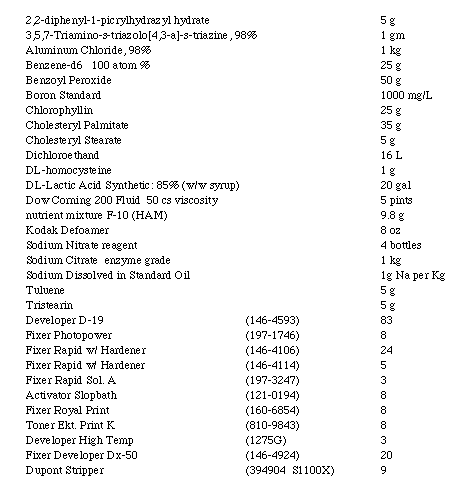 Additional surplus chemicals are searchable electronically through the Berkeley Lab Chemical Inventory Database located on UNIX ehssun8. You may also review the list of surplus chemicals at Lawrence Livermore National Lab on a Mac via Appleshare, ehsserv-75 zone, *EHS MAC Server. Log on as a guest, select the Chemical Exchange folder, and open the folder entitled "LLNL CHEW."
All requests for surplus chemicals from LLNL should be coordinated through Shelley Worsham at X6123.

The following Oracle Channel courses will be held from 8:45 a.m. to 1 p.m. in Bldg. 936-12. The registration deadline for each class is 5 p.m. on the Monday prior to the week the class is to be held. To register, send a fax to X4072 or call X5999.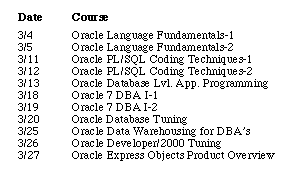 The following on-site computer courses for Windows are taught from 9 a.m. to 4 p.m. in the BLdg. 51L computer room (next to the lower level of the Bevatron). The cost for these one-day courses (except for Windows 95 Transition, which is free) is $100.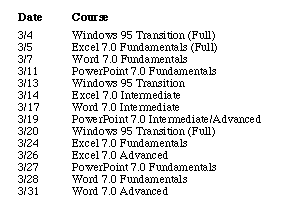 Following is the March schedule for some free three-hour courses covering the basics of cc:Mail and Meeting Maker:

To register for any of these courses, send e-mail to [email protected] with your name and employee ID number (or call X5999). Cancellations must be made five working days prior to the class you are scheduled to attend.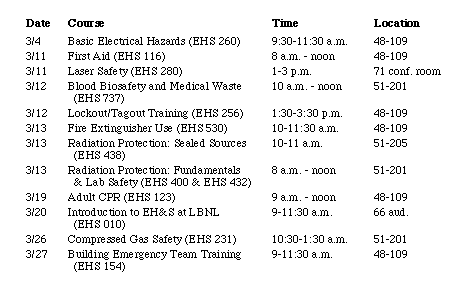 Pre-registration is required for all courses except Introduction to EH&S. To pre-register for all other classes, send e-mail to [email protected] or send a fax to X4072 with your name, employee ID number, extension, and class name, date & code (or call X5999).


The Berkeley Lab Calendar is published biweekly here on the World Wide Web and in Currents by the Public Information Department. Employees can list a meeting, class, or event in the Calendar by using this submission form. The deadline for submissions is 5 p.m. on Monday in the week that Currents is published.

In addition to the events listed below, Berkeley Lab's Washington, D.C. Projects office is hosting a Science and Technology Seminars series.

Scientific Conferences


Tribute to the Tiens

UC Berkeley will host a tribute for Chancellor and Mrs. Tien at 8 p.m. in Zellerbach Auditorium on campus. Admission is free, but tickets are required and available on a first-come, first-served basis at the Zellerbach box office. The event will include musical and dramatic performances, as well as presentations and reflections from those who have worked with Tien over the years.

Black History Month Video

The documentary "Eyes on the Prize" will be shown at noon in the Bldg. 50 auditorium. This installment is "Mississippi: Is This America?" (1962-64).

Black History Month Video

The documentary "Eyes on the Prize" will be shown at noon in the Bldg. 50 auditorium.This installment is "Bridge to Freedom" (1965).

Hall of Science Public Lecture

Alan Hale, co-discoverer of Comet Hale-Bopp, will discuss the thrill of discovery and other out-of-this-world topics at 7:30 p.m. at the Lawrence Hall of Science. Admission is free; seating is on a first-come, first-served basis.

Storytelling by Marijo

The actress, comedienne, and storyteller Marijo will perform at noon in the Bldg. 50 auditorium. Children are welcome.

International Women's Month

Items for the calendars may be sent via e-mail to [email protected], faxed to X6641 or mailed to Bldg. 65B. The deadline for the March 7 issue is 5 p.m. Monday, March 3.

Surface Science and Catalysis Science Seminar
"Molecules on Complex Surfaces: Metal Deposits on Epitaxial Oxide Films" will be presented by Hans-Jochen Freund of Fritz-Haber-Institut, Berlin, Germany, at 1:30 p.m. in the Bldg. 66 auditorium.

The Henkel Lectures on Antioxidants
"More on HIV and AIDS" will be presented by Luc Montagnier of the Institut Pasteur, France, at 4 p.m. in 2060 Valley Life Sciences Building, UCB.

Surface Science and Catalysis Science Seminar
"Electronic Structure and Bonding at Complex Oxide Surfaces:
Theoretical Studies" will be presented by Klaus Hermann of Fritz-Haber-Institut, Berlin, Germany, at 1:30 p.m. in the Bldg. 66 auditorium.

Life Sciences Division Seminar
"Understanding Estrogen Receptor Function Through Protein-Protein Interaction: Implications in Breast Cancer" will be presented by Sohaib Khan of the University of Cincinnati at 4 p.m. in the Bldg. 66 auditorium.

ALS/CXRO Seminar
"Interlayer Exchange Coupling and Electronic Properties of Ultrathin Co Films, Grown on Cu(111) Using Pb as a Surfactant" will be presented by Wolfgang Kuch of the Max-Planck Institut at 4:10 p.m. in Bldg. 2-100B; refreshments, 3:50 p.m.

Faculty Research Lecture
"Predicting New Materials: Alchemy With Computers" will be presented by Marvin Cohen of Materials Sciences at 5 p.m. in the Booth Auditorium, Boalt, UCB.

Building Energy Seminar
"Joint LBNL-FEWE Work on Simulation of the Future Polish Competitive Power Pool Using Elfin" will be presented by Chris Marnay of Utility Planning and Policy, Dan Kirshner of the Environmental Defense Fund, Pawel Rudzki and Wojciech Fulinski of the Polish Foundation for Energy Efficiency at noon in Bldg. 90-4133.

Center for Environmental Biotechnology Seminar
"Lithoautotrophic Ecosystems in the Terrestrial Subsurface" will be presented by Todd Stevens of Battelle, Pacific Northwest National Laboratory at noon in Bldg. 50A-5132.

Surface Science and Catalysis Science Seminar
"Continuum Mechanics Modelling of Adhesion and Friction in a Single Asperity Contact" will be presented by Ken L. Johnson of the University of Cambridge, UK, at 1:30 p.m. in the Bldg. 66 auditorium.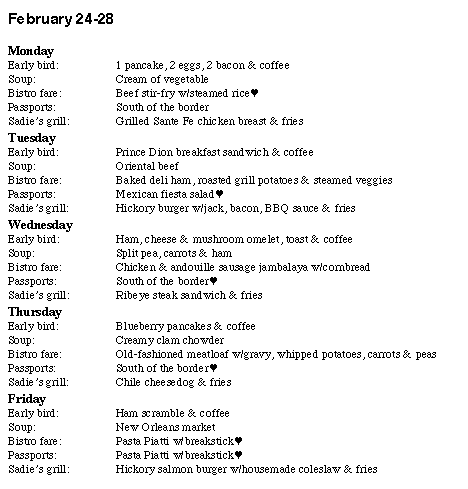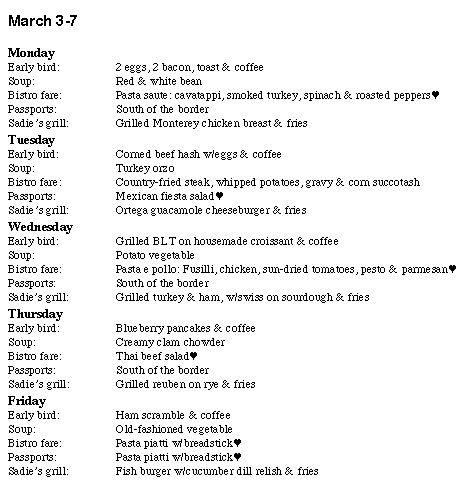 '72 TRIUMPH TR6 (all parts + complete), $2500 or make offer. Sasha, X6560, Ben, X4659

'77 BMW, 320i, 2-dr, many new parts, runs & looks great, yellow, $2900. Greg or Cheryl, 527-4757

'79 PORSCHE 924, 162K mi., runs but needs work, leather int., sunrf, a/c, asking $1500/b.o. Barbara, X7171

'84 HONDA Accord, 5-spd, 185K mi., runs really well, $1500/b.o. Karen, X5862, (415) 922-5305

'84 TOYOTA Tercel, 4-dr hatchbk, 5-spd, a/c, gd cond., runs great, under 123K mi., $1125. Jim, X6919, 235-5389

'85 TOYOTA Camry sedan, 125K mi., 5-spd, Blue Book $1350, needs some work, best offer. Jonathan, X7315, 524-0778 (eve.)

'85 VW Jetta GL, 4-dr, 5-spd, sunrf, p/s, p/b, AM/FM, a/c, 111K mi., very reliable, 1st owner, exc. cond., $2500/b.o. Matt, X5241, 724-7517 (eve.)

'87 ACURA Integra LS Special, 5-spd, white, 150K hwy mi., very gd cond., $3100/b.o. X5400, 235-3983

'87 FORD Escort, approx. 120K mi. rebuilt motor, new brakes, clutch, white/gray int., 5-spd, reliable, asking $2400. John, 432-9798

'87 MERCURY Grand Marquis, gd cond., a/t, 114K mi., $3900. 528-2631

'87 NISSAN Sentra, silver metallic, 5-spd, AM/FM, 108K mi., new tires, exhaust & brakes, gd cond., 2nd owner. Tippen, (707) 553-8530

'87 TOYOTA Camry, 4-dr, a/t, AM/FM, a/c, exc. cond., very reliable, 1st owner, $4200/b.o. Matt, X5241, 724-7517 (eve.)

'91 HONDA Accord EX, exc. cond, fully loaded, sunrf, 65K mi., $10.5K. 524-5858 (fax)

'94 FORD Taurus GL, white/blue int., a/t, a/c, AM/FM cass., 65K mi., new tires, exc. cond., $9800. Jane, X6731

'94 FORD Taurus GL, burgundy red, a/t, a/c, AM/FM cass., 51K mi., new tires, exc. cond., $9700. Kurt, 577-7275

MOTORCYCLE, '82 Suzuki, GS1000SZ, the original drag bike, collector cond., $3500. Dave, X6285

VANPOOL, rider wanted, leave Larkspur/Greenbrae at 7:10 a.m., leave LBNL at 4:50 p.m. & UCB at 5 p.m., Commuter check accepted. Nobu, X4585 BUNK BEDS. Phila, 848-9156

CHILD'S KITCHEN SET w/microwave; outdoor plastic play structure or playhouse. Peter, X7653, 530-3044

HOUSE-SITTING for academic couple from Toronto, while in Berkeley, in Feb. & March, exc. w/plants & animals, great local refs. Andrea, X4695

HOUSEPLANTS, any size, any shape, any color, free. Anushka, X7780, 486-8153

STORAGE SPACE for approx. 6-8 mo. while we remodel, dry, secure, 1-car garage sz. gd. Jonathan, X4148, 525-5540

WORKOUT MACHINE, suitable for teenage girl. Andrea, 644-1272

AMPLIFIER, Pioneer, AM/FM, include. 2 med. sz. spkrs, $35; Bic turntable free w/amp.; rollaway file cabinet, $10; garage cabinets, 7'h x 4'w x 12"d, 5 shelves, 3 avail., $25 ea. or 3 for $65. 831-9172

DINING TABLE & 4 chairs, 4' round butcher block, $150; futon bed, $50; computer table, $40; TV table, $20; also sm. appliances, etc. 848-0509

FIREPLACE INSERT, Lopi Freedom Bay, heats approx. 2300-2500 sq. ft. home, like new, barely used, $1500. David, 516-2358

FUTON, queen sz., light wood bi-fold frame, maroon wool cover, $75. Roberto, X6586, Angela, 527-2552

HANDHELD GPS, Garmin 45, complete pkg. w/case, manuals, box, batteries, $175. Alan, X7700, 758-7104

HIGHCHAIR, Fisher Price, $15; crib, $150; Graco Totyard, $40; Aqua Baby boats (2), level 1, $5 ea., all in exc. cond. Peter, X7653, 530-3044

KITCHEN TABLE, butcher block top & white, 60"x 30" & 4 chairs (will seat 6), $100; gas range wht/blk, $300; gas dryer, older Maytag, gold, $40; whitewash ent. ctr, will fit 27" TV & stereo, $65; "Big Man's" Lazyboy, brn, $45, all prices firm. Sasha, X6560, Ben, X4659

LAPTOP MAC, 500 Series, needs battery & addt'l memory, new, never used, color stylewriter printer, $950. Margie, X4017

POWERBOOK 140, $525. Vlad, X5177, 849-1579

MT BIKE, Gary Fisher Kaitai, just rebuilt w/new frame & Judy XC fork, all XT, rapid-fire, exc. cond., $900; parts, Mag-20 suspension fork, 1-1/4 dia., 15 cm threaded; Tange Evolution fork, 1-1/4 dia., 16 cm threaded; Control Tech aluminum alloy seat post, 1-1/4 dia., best offer. Tim, X5304

MOVING SALE, bed, dining table, etc., 1 yr. old, from Scandinavian Design. Gerald, X6518

REPTILE CAGE, very lg. 60"x36"x36", finished w/Plexiglas front, incl. stand, lights & heater, best offer. Craig, X7246

SKIS, Volkl P9, 205cm, $75 (no bindings, new bindings $50); Rossignol Quantum 828, 195 cm, $100; Rossignol FP, 180cm, $100; ski boots, Raichle, men's sz. 9, $100; Nordica 955, men's sz. 9.5, $75. X6598, 689-7213

SKIS, Rossignol Quantum 828, 195cm, $100; Rossignol FP, 180cm, $100; ski boots, Raichle, men's sz. 9, $100; Nordica 955, men's sz. 9.5, $75. X6598, 689-7213

SKIS, Rossignol 190cm w/Tyrolia 290 bindings, Rossignol poles, 2 pr. Lange woman's boots, sz. 7-1/2 & 8-1/2, lightly used, all for $175 or avail. sep. Auben, X4796, 245-0343

SOFA & LOVE SEAT, beige/yellow cloth, clean, gd cond., paid $700 in 1989, $150/b.o. stereo equipment, Music Reference RM5 Mk.II preamp ($1150 list), PS Audio 100C power amp ($1200 list), Rogers LS7T spkrs ($1K list), PSB Stratus Mini spkrs ($950 list), all for $1800 or $550 ea.; Harmon-Kardon A/V receiver AVR20II ($530 list), $300. Dave, 938-9805

WATERBED, oak, single w/6-drwr storage, headboard mirror, $100. X6016, (707) 763-9501

BERKELEY, Carleton/Grant, nr BART, Berkeley Bowl & Lab shuttle, 10 min. drive to LBNL, newly renovated 2-bdrm apt, ground flr of 2-story Victorian, sunny southern exposure, front yd, all new appliances, washer/dryer, custom tile flr, no smoking, no pets, $1200/mo. include. part utils. Richard, X6320

BERKELEY, Northside, furn. rm in 4-bdrm house, 5 blks from UCB, a few blks to LBNL shuttle, 2 other visiting scholars live here, SF & bay view, $500/mo. + utils. 548-1287

BERKELEY, furn. 2-bdrm apt in Victorian house, nr Berkeley Bowl Market, 15-min. walk to LBNL shuttle, share yd, basement laundry & storage, prefer visiting scholar, no smoking inside, avail. 3/1, $1200/mo., all utils. incl. Ann, X6985, 845-2052

EL CERRITO, unfurn. 3-bdrm, 2-bth house, yd, attached 2-car garage, frpl, hardwd flrs, 8 min. walk to Del Norte BART, no smoking, $1200/mo. Giovanni, X6532

EL CERRITO, new/modern, lg. 3+bdrm, 2-bth house, dinning rm, lg. den, family rm, living rm, frpl, carpet, 2-car garage, yard, partial bay view, avail. 3/1, $1650/mo., 1st & last + sec. dep., incl. gardener. Hashem, X4287, 299-0560

KENSINGTON, 5-bdrm house to share w/1 person, private bth, view of bay & Golden Gate, garden w/trees, nr shopping/buses, $500/mo. + 1/3 utils. 524-7086

OAKLAND, 1 blk off Lake Merritt & Grand Ave, 2-bdrm, 2-bth mdrn condo, dinning rm, full kitchen w/bkfast area, washer, dryer, abundant closet space (1234 sq. ft.), balcony, frpl, walking distance to BART, sec. garage, $950/mo. (incl. garbage & water). Andre, X6745, 559-8652 (eve.)

OAKLAND HILLS, recently built 3-bdrm, 2.5 bth house, bay views in master bdrm suite, lg. LR w/frpl, family rm & kitchen w/hardwd flrs, deck, laundry, 2-car garage, convenient loc., 15 min. drive from LBNL/UCB, avail. early March, $1695/mo. 490-3073

SAN FRANCISCO, Bernal Hts., furn. 1-bdrm (4 rms) house, w/deck & view, avail. mid-March for 2+ months, renter must be willing to care for owner's cats, price negot. Eric, X6135, David, (415) 826-4491 (eve.)

WANTED: furn. rm/apt for visiting scientist, March 'til July, non-smoking, nr LBNL or shuttle stop. Greg, 423-5083, 452-5239, [email protected]

WANTED: furn. rm/apt/house for 3 Hungarian visiting researchers

(2 men, 1 woman), from mid-Mar to mid-Apr., separate/together OK. Makundi, X6852, 841-9072, [email protected]

WANTED: sm. apt/rm for 2-6 wks for new LBNL employee. Alex, X5050

WANTED: 1-bdrm apt./studio/rm nr LBNL bus stop for scholar & wife, from 2/28 - 3/31, <$600. Jingsong, X5315, [email protected]

WANTED: 3-bdrm house to rent or house-sit in No. Berkeley, April-May while home is under renovation, Lab family, 3 children. Jil, X7313, [email protected]

WANTED: 1-bdrm in No. Berkeley for visiting New Zealand female (24), 2/27 - 3/20. Jeremy, X4696, [email protected]

WANTED: furn. 2 or 3 bdrm house/apt for visiting scientist, for 5 or 6 mo., starting ASAP, pref. Cent./No. Berkeley, Solano, Rockridge or Elmwood. Henri, X4726, [email protected]

WANTED: 2-bdrm house/apt in Berkeley/Albany/EC from about 5/1 to 9/1 while we remodel ours, prefer unfurn. Jonathan, X4148, 525-5540

SONOMA COAST, 2.16 acres, Timbercove, Ft. Ross area, all utils. Nick, 527-1965

Vacation

BAHAMAS, Taino Beach Resort, nr Freeport, 1-bdrm condo, slps 4, every amenity, pool/tennis, on beach, 60 days adv. notice, $500/wk. X6005

HAWAII, 20 mi. below Hilo on Big Island, convenient to Univ. of Hawaii, 2-bdrm, 2-bth house, nr schools, shopping & rec. center, 1 mi. to ocean bluff, $150/wk., $450/mo., lease-option to buy possible. X6005

SO. LAKE TAHOE, Tahoe Keys, 3-bdrm, 2.5 bth house, upstairs living, quiet area, nr skiing & other attractions, views of water & mountains. Bob, 376-2211

VACATION PACKAGE, for 2 + kids, 3 days, 2 nights at 5-1/2 star hotel in Las Vegas, Tahoe, Monterey, Anaheim, Cape Cod or Orlando, hotel only, won, can not use, expires 6/1, sell for reasonable price. Hillary, 653-6964

DOG, Sir Francis Terrier, Brindle coat, female, 2 yr. old, spayed, all shots, vet. saved abused dog, calm disposition, exc. w/other animals & children, 50 lbs., med. sz. Viki, 549-1876

OFFICE DESK, wood, heavy, u-haul from Albany. Andre, X6745

Flea Market

Flea Market items may be sent via Quickmail, e-mailed to [email protected], faxed to X6641, or mailed to Bldg. 65B. The deadline for the March 7 issue is 5 p.m. Friday, Feb. 28.

Due to the large volume of ads received each week, ads are accepted only from LBNL employees, retirees, and on-site DOE personnel. No other ads will be accepted. We encourage past contributors to the Flea Market to use other local services, such as LBNL's online housing listing (call X6198 for information), and the UC Housing Office.

Please note also:
The deadline for ads is 5 p.m. Friday for the following week's issue.
Ads must be submitted in writing, via e-mail ([email protected]), fax (X6641), or delivery/mail to Bldg. 65B. No ads will be taken over the phone.
No ads will be accepted without your name, affiliation, Lab extension, and home telephone number. You may ask that only one number appear in the ad.
Only items of your own personal property may be offered for sale.
Ads for material for resale in connection with a business will not be accepted.
No ads for services will be taken.
Ads will run one week only unless resubmitted in writing. Ads will be repeated only as space permits, and at the discretion of Currents. If an item does not sell in a reasonable time period, we retain the right to terminate the ad.

Currents/The View and the Communications Department Staff
Published once a month by the Communications Department for the employees and retirees of Berkeley Lab.

Reid Edwards, Public Affairs Department head
Ron Kolb, Communications Department head

EDITOR
Pamela Patterson, 486-4045, [email protected]
Associate editor
Lyn Hunter, 486-4698, [email protected]

STAFF WRITERS
Dan Krotz, 486-4019
Paul Preuss, 486-6249
Lynn Yarris, 486-5375

CONTRIBUTING WRITERS
Ucilia Wang, 495-2402
Allan Chen, 486-4210
David Gilbert, (925) 296-5643

DESIGN
Caitlin Youngquist, 486-4020
Creative Services Office

Berkeley Lab
Communications Department
MS 65, One Cyclotron Road, Berkeley CA 94720
(510) 486-5771
Fax: (510) 486-6641

Berkeley Lab is managed by the University of California for the U.S. Department of Energy.

Flea Market is now online at www.lbl.gov/fleamarket