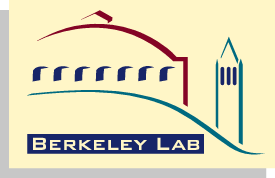 Berkeley Lab Currents
August 2, 1996

By Ron Kolb
It was 65 years ago this month--on Aug. 26, 1931--that the University of California permitted a young physicist named Ernest Orlando Lawrence to set up his research in a modest wooden structure on the Berkeley campus. They called it the "Radiation Laboratory," recognizing Lawrence's seminal work on the cyclotron.
To celebrate that historic event, and to pay tribute to Lawrence and those who followed him in establishing the remarkable legacy that Berkeley Lab enjoys today, a week of special activities has been scheduled for Aug. 26-30. They include an exhibition of rare scientific artifacts and a series of noontime talks that promise to recapture the history and impact of the Laboratory and its work.
On the actual founding day of Monday, Aug. 26, Nobel Laureate and Lab Director-at-Large Glenn Seaborg will initiate the week-long tribute with a discussion of the early decades of the Laboratory and his role in it, including the discovery of 10 transuranic elements. His talk, like those to follow each day at noon, will take place in the Bldg. 50 Auditorium.
Also that day, from 3 to 5 p.m., an exhibition of memorabilia from Laboratory archives and personal collections will be officially opened in the Bldg. 50 lobby, which is being remodeled as a permanent exhibit area. Among the treasured items will be Dr. Lawrence's original desk, Dr. Seaborg's personal log notes recording his discovery of plutonium, a four-inch version of the original Lawrence cyclotron, and varied instrumentation from Berkeley Lab scientific achievements. A graphic timeline and numerous historic photos will adorn the walls. The Laboratory community will be invited to a reception to mark the opening and the anniversary date, to be held in the Bldg. 50 upper parking lot.
Tuesday's noon event will feature archival film footage from the days of the Bevatron and the building of the 184-Inch Cyclotron, plus popcorn and soft drinks sold at 1931 prices.
On Wednesday, Berkeley Lab's three living directors will reminisce about the Lab's modern evolution. Current Director Charles Shank will moderate the discussion, which will feature Andrew Sessler talking about the '60s and '70s, and David Shirley highlighting the '80s. Sessler, who served as director from 1973 to 1980, is still on the Lab staff. Shirley, director from 1980 to 1989, is senior vice president for research and dean of the graduate school at Pennsylvania State University.
Thursday's speaker will be Martha Krebs, formerly an associate laboratory director at Berkeley Lab and now head of the Department of Energy's Office of Energy Research. Krebs, who will be here to preside over the annual on-site review of Laboratory programs, will offer observations about the Lab's past, present and future. A special 65th anniversary dinner will be held in the cafeteria on Thursday evening.
Nuclear medicine will be the theme for Friday, Aug. 30. The Society of Nuclear Medicine has recognized 1996 as the 100th anniversary of nuclear medicine. Tom Budinger of the Life Sciences Division will recall Berkeley Lab's pioneering role in the field in his noontime talk. Later in the day, the Lab's new Biomedical Isotope Facility, a centerpiece for the Center for Functional Imaging, will be dedicated in a ceremony to which all Lab employees are invited.
Anniversary Week will be capped with a commemorative edition of Currents, featuring memorable photos and recollections from Berkeley Lab's rich and colorful history.
Watch Currents for more details about upcoming events.

Inner city children in Oakland got a first-hand look and feel for the size of a blue whale on July 30, thanks to Berkeley Lab's Center for Science and Engineering Education (CSEE). Kids at the Brookdale Discovery Center spent the afternoon constructing a life-sized (80 feet in length) inflatable model of the whale and learning facts about cetaceans.

CSEE is a major supporter of the Brookdale Discovery Center, which has been described as a "homemade, hand-me-down, mini-Exploratorium." Located at 2521 High St., the center was once a symbol of urban blight--a boarded-up abandoned house in a neighborhood where such places often become crack houses. Through a neighborhood effort led by local resident Rich Bolecek, the building was purchased by the city of Oakland with federal funds, and fixed up by student volunteers from Castlemont High School. It is now a hands-on science workshop that officially opened on July 13.

The Inland Whale Project is the first of a number of student workshops at the Brookdale Center that CSEE will be sponsoring through the Bay Area Science and Technology Education (BASTEC) Collaboration, a partnership with the Oakland Unified School District. CSEE's Eileen Engel heads this effort. The whale project is a program CSEE established for the Lawrence Hall of Science as a means of encouraging science teachers to work with their students.

CAPTION: Above, children in Oakland's Allendale neighborhood help inflate a life size model of a blue whale at the Brookdale Discovery Center. At right, children peer at each other through the transparent belly of the whale. The project was sponsored by Berkeley Lab's Center for Science and Engineering Education.

Materials scientist Deborah Charych will be the final speaker in the 1996 Summer Lecture Series. She will speak on "Synthetic Membranes: Teaching an Old Polymer New Tricks" at noon on Wednesday, Aug. 7, in the Bldg. 66 auditorium (please note the change in location). All employees, students and guests are invited to attend this brown-bag, non-technical talk.

Charych will discuss a relatively new approach towards the synthesis of new materials which look to nature for inspiration. New polymeric materials have been developed with tailored biological activity that resemble the structure and function of biological membranes. The polymer backbone imparts a deep blue color to the materials which changes to red in response to the specific binding of biological targets such as viruses. These materials could be used as simple home or office sensing devices to diagnose various diseases, including the flu.

Charych received her doctorate in chemistry from UC Berkeley in 1992. She received a Division of Materials Sciences Award from DOE in 1993 for her research.

By Ron Kolb
Berkeley Lab's ambitious "necessary and sufficient" process for establishing a new set of focused safety standards is in the midst of its most intense phase. Teams of experts are combing the existing documentation and spot-checking the site to characterize the work done at the Lab and its associated hazards.
"Necessary and sufficient" was the vision of Tara O'Toole, DOE Assistant Secretary for Environmental Safety and Health, as part of the administration's "reinventing government" campaign. The term addresses the need to follow all standards deemed "necessary" by law and "sufficient" to assure adequate protection of the safety and health of the employees, the public, and the environment. Berkeley Lab is the first multi-program energy research lab to apply the system site-wide, though its National Tritium Labeling Facility was part of a successful pilot project last year.
According to process leader Ben Feinberg, operations head of the Advanced Light Source, "integrated functional appraisal" teams of about a half-dozen members each are building a work hazards inventory, a critical step in the development of EH&S standards that will guide the Laboratory's compliance program in the future.
"We want to have an understanding of what the real hazards are, rather than starting with the presupposition that an order of compliance is required," Feinberg said. That's the essence of this exercise--to boil down myriad regulations and orders, many of them redundant or inappropriate for Berkeley Lab, to those uniquely applicable to the work here.
Officials predict at least a 30-percent reduction in costs and workload, with greater accountability and enhanced safety.
Once the analysis teams have completed their work, an "Identification Team" made up of Lab and DOE safety experts will step in to identify the standards and requirements applicable site-wide. Four "activity sub-teams" will identify standards within functional areas: accelerator and fixed radiation sources, environmental protection, facilities and infrastructure, and laboratory safety. The core Identification Team then will sort out the material, ensure there is no duplication, and draft a set of proposed standards by Sept. 2.
Feedback wanted
"At this point, it's important to gather as much input as we can from the Laboratory community," Feinberg said. "Which rules or standards in environment, health and safety are people following that impede or hinder them from doing their jobs? Which activities don't add value?"
The answers may be forwarded to Feinberg or Cynthia Tilden via memo or e-mail, or contributors may visit the new "Necessary and Sufficient" Internet site, accessible via the Lab's Home Page ("Our Workplace" button, to "Laboratory Support Services") on the World Wide Web. The new Web site includes relevant regulatory documents and policies, plus linkages to related sites.
On Wednesday, the Laboratory held the first of two meetings to inform "stakeholders"--that is, members of the public with special interests in Lab activities, such as regulators and community representatives--about the process and solicit their comments. The second meeting will be held when draft standards are completed.
A review, which includes researchers from the Laboratory and specialists from DOE-Oakland, is followed by a vigorous confirmation process using experts from industry, universities, and other DOE labs. These teams will review and refine the standards prior to their adoption in early November.
"This process is our window of opportunity to change the standards under which we're working, to remove the non-value-added activities," Feinberg said.

CAPTION: The spot in the middle of Christine Scott's white glove--a tiny California bat--was the center of attention during her noontime talk in the Bldg. 50 auditorium last week. Scott, who is with the Californa Bat Conservation Fund, made a return visit to the Lab to discuss the habitats and lifestyles of the often misunderstood flying mammals.

Sientists interested in science education reform are invited to attend a free one-day workshop that will introduce a new approach to science teaching and discuss roles that scientists can play in the Oakland public schools. The event will be held in Oakland on Saturday, Sept.7.

The project is spearheaded by the Teacher-Scientist Alliance Institute (TSAI) of the American Physical Society, a group that mobilizes scientists to support a hands-on, inquiry-centered approach to science teaching. The workshop is organized by the Oakland TSAI team and sponsored by TSAI-APS, Berkeley Lab, and the Oakland Unified School District, among others.

Workshop participation is limited to 40 people and registration is encouraged. The event will be held from 9 a.m. to 4 p.m. in the Harper Building at 314 10th Street in Oakland. Lunch will be provided. For more information, contact Peggy McMahan (X5980; mcmahan@lbl.gov).

In a move that will save the University of California substantial money, the Oakland City Council approved construction of a new building for the UC Office of the President (UCOP), to be built near the city's center. The UC Board of Regents approved the project in March. UCOP currently leases space in the Kaiser Center in downtown Oakland, but its 10-year lease will expire in 1998. The new building will house most of UCOP's staff, with the remaining staff to be housed nearby in leased space. The 8-story building will include 225,000 square feet of office space stacked on five levels of parking, one below ground level. The building will include retail space on the ground floor and a roof garden. Construction will begin Oct. 1; the building is scheduled be completed by April 16,1998. The House voted 279-135 last week to restore $42 million in funding for DOE's renewable energy R&D programs. The vote supportd a Republican amendment to restore the funding. The final bill was approved 391-23. DOE Deputy Secretary Charles Curtis called the restoration "positive recognition of President Clinton's budget priorities and importance of this work to the country's energy diversity and security." House and Senate panels voted separately to chop the budget for fusion research to levels well below the amount scientists say is necessary to keep even a modest effort on track. A Senate panel voted $240 million for fusion and a House subcommittee allocated only $225 million for FY97. The Clinton Administration has requested $264 million. The proposed cuts would come on top of the one-third reduction the program suffered in FY96. DOE officials were particularly dismayed over the House version, which included language that would force the Department to keep facilities open at the expense of university research. Martha Krebs called the House actions "unbearable," and accused House members of wanting to destroy DOE's fusion research programs. Rich Muller of the Physics Division was the subject of a front page feature story in the July 19 issue of the local weekly newspaper East Bay Express. The article discussed Muller's theory about the causes of Earth's periodic ice ages. Muller posits that Earth's passage through a band of cosmic dust orbiting the sun is responsible for the 100,000-year cycle of ice ages and intervening warm periods that have been our planet's climate pattern for the past one million years. "Ludicrous results require ludicrous theories," Muller is quoted as saying, tongue-in-cheek. His theory runs counter to conventional wisdom (aka, the Milankovich theory) which attributes the periodic ice ages to the tilt of the Earth and eccentricities in its orbit around the sun. Muller did note that Earth is currently in an abnormally warm period. "This is the best it gets," he said. Human Genome Project researchers at both DOE and NIH have expressed concerns over legislation being proposed in both chambers of Congress regarding genetic data. Eleven bills have now been introduced with the intention of protecting citizens against misuse of genetic data. Some of these bills are so comprehensive that they could unnecessarily restrict DNA research. For example, Senate Bill S-1898 would require written consent from the donor before anyone could collect, store, or analyze his or her DNA. However, the bill does not include language that would allow researchers to use "anonymous" DNA samples that have been stripped of personal identifiers in population studies. DOE and NIH genome leaders will argue for revisions in the language of these bills probably in the next Congress.

By Brennan Kreller
In an age when home and office work schedules seem increasingly hectic, Rachel McGee's way of coping might seem impossible--she does extensive volunteer work. Despite her job as a project administrator in the Facilities Department, not to mention her role as a mother, McGee has devoted years of volunteer work to the American Red Cross, winning recognition from the organization in a special citation for exceptional service.
She began volunteering with the Red Cross in 1989 following the Loma Prieta earthquake. "They put me right to work at an emergency shelter set up at Oakland Tech," she said. "I helped with meals, distributing clothing, and directing people to other agencies." Afterwards, she started taking classes in emergency care, mass care, and shelter administration.
Following the 1991 Oakland hills firestorm, her full-time assistance was needed as a Red Cross case worker, and the Laboratory granted her a week off to counsel families on trauma issues and emergency services available to them. Her involvement has since grown to include outreach and workshops for disaster preparedness.
McGee is now the Red Cross' disaster education coordinator for West Contra Costa County, and is on-call weekends and one week per month for the Disaster Action Team. She appeared recently on KECG-FM's ParentTalk Radio to discuss earthquake preparedness for families with small children.
McGee's more recent emergencies have been Richmond-area fires. After arriving at the disaster scenes, she generally counsels fire victims and distributes "comfort kits" and food and hotel vouchers until more permanent housing can be arranged.
Maintaining a sense of balance has been essential to McGee's success at work, home, and in her volunteer duties, she says. "All these are important to me, but I do make sure to rest when I need to. And I have become quite skilled in managing my time."
In addition to her work at the Lab and with the Red Cross, much of McGee's time is spent raising her two teenage daughters. To help one daughter through recovery from surgery, she recently took a month of family leave.
McGee also devotes time to Lab-related volunteer activities such as Bodyworks, an on-site exercise class. She is helping to coordinate this year's Family Picnic at Waterworld, and serves on the Daughters-to-Work Day Steering Committee and the Employee Activities Association Advisory Panel.
"In helping, I've offered comfort, advice and supplies to people, but I also feel responsive to a higher calling in doing so," she says. "It's good to know the things that really do help people when they really need it most."
Rachael McGee's volunteer efforts have been recognized by the American Red Cross. Photo by Roy Kaltschmidt

Tickets are still available for this year's Berkeley Lab Family Day Picnic, to be held from 10:30 a.m. to 6 p.m. on Sunday, Aug. 25, at WaterWorld USA in Concord.

In addition to all the park's attractions, there will be a barbecue picnic from 12:30 to 2 p.m., and unlimited soft drinks from 11 a.m. to 4 p.m. Tickets are on sale at the cafeteria from 11 a.m. to 1:30 p.m. weekdays. Cost is $17 per person; children 3 and under are free.

The date has been set for the Laboratory's 19th annual fun run--the Berkeley Lab Runaround. Mark your calendars now for Friday, Oct. 11, and you'll have plenty of time to get ready.

The Runaround would not be possible without the help of volunteers from around the Laboratory. The first planning meeting is scheduled for noon on Friday, Aug. 9, in the cafeteria's outdoor dining area. All committee chairs are encouraged to attend (please send a substitute if necessary) All other employees interested in participating are welcome to attend. n

Participants in the Center for Science and Engineering Education's Summer Research Internship Program and Student Research Program will present the results of their summer's work in two poster sessions next week.

The first, presented by Research Internship Program (undergraduate level) students, will be held from 3 to 5 p.m. on Tuesday, Aug. 6, in the cafeteria. The second, presented by the high school student researchers, will be held from 11 a.m. to 1 p.m. on Thursday, Aug. 8, on the cafeteria lawn. All employees are invited to attend these informative sessions.

UC Berkeley's Lawrence Hall of Science is looking for volunteers who wish to learn more about science and science education, meet new friends, and help children and families enjoy science. Volunteers need not have a science background, but should have a desire to learn and willingness to serve. An orientation program for potential new docents is scheduled for Oct. 8, 10, 15, and 17.

LHS volunteers may select their assignments from a variety of subject areas and types of responsibilities, including assisting in classroom activities at LHS and in schools; assisting in the Resource Room; providing tours of exhibits; assisting with special events; conducting product research; and providing customer service in the gift shop.

For more information about the LHS volunteer program and to receive a preliminary volunteer form, call 643-5471.

The Bldg. 50 auditorium is getting a facelift. The facility will be closed for two weeks, Aug. 5-16, as it receives a new coat of interior paint and a new roof. Questions about the project may be directed to Dave McPherson at X6022. The Bldg. 66 auditorium will continue to be available for use during this time.

Berkeley Lab is participating in the 1996 "Spare the Air" program, sponsored by the Bay Area Air Quality Management District (BAAQMD). July 30 was flagged as a "Spare the Air" day and Lab employees were notified of the alert.

BAAQMD encourages everyone to help reduce air pollution by:
finding alternative means of going to work, such as carpooling, public transportation, the Berkeley Lab shuttle, biking, and/or walking;
linking trips together when using private cars;
using non-aerosol products;
avoiding the use of gas-powered tools.
For more tips or additional information on the "Spare the Air" program, contact Patrick Thorson at X5852, or PAThorson@lbl.gov.

Looking for housing or short-term accommodations for yourself or a colleague? If you can't find it in the Currents Flea Market, which lists rental property owned by Lab employees, you might try the Reception Center, which accepts listings from non-employees.

The Reception Center maintains two housing databases on the Reception Center server, accessible from a Mac via the chooser. Under Appleshare, select the Reception file server in Entry zone, and connect as a guest. Select "RC Fileserver," and when it appears on your desktop, click it open and then click on the Housing folder. You then have a choice of "RC Rental Listings," or "Short Term Accommodations."

To add a listing to the database, call X6198 and leave a message, or fax your listing to X6421. If you are already listing your property in the Currents Flea Market, there is no need to list your ad with the Reception Center, which will refer housing seekers to the Flea Market.

Congratulations to the following employees who celebrated anniversaries of service with the Laboratory during the quarter April - June 1996:

5 years of service

Steven B. Abraham, ICSD
A. Paul Alivisatos, Materials Sciences
Gregory Andronaco, Engineering,
Francis M. Asturias, Facilities Department
Hector R. Beguiristain, Materials Sciences
Charlotte Bochra, EH&S
Richard E. Brown, Energy and Environment
Roscoe A. Byrns, Engineering
Margretta M. Campbell, ICSD
Dennis G. Collins, Engineering
Goberdhan P. Dimiri, Life Sciences
Ellen M. Franconi, Energy & Environment
Stacey S. Gauny, Life Sciences
Lawrence H. Heilbronn, Life Sciences
Susanna R. Jacobson, Engineering,
William B. Knowlton, Engineering
Bradley N. Kreiger, Engineering,
Eleanor S. Lee, Energy & Environment
Carol A. Mayeda, Life Sciences
Marlene M. Metcalf, EH&S
Darren D. Moore, Facilities Department
Marc D. Peters, Physics
Judith A. Peterson, Earth Sciences
Gregory J. Portmann, Engineering
Mark M. Redman, NERSC
Jasper D. Rine, Life Sciences
Gerald M. Rubin, Life Sciences
Jocelyn C. Schultz, Engineering
Todd A. Swalley, Facilities Department
Dinh That-Minh Ton, Materials Sciences
Michael D. Vanloy, Energy & Environment
Xin Wang, Energy & Environment
Matthew YS Kim, Physics
Allan Zalkin, Chemical Science

10 years of service

Manuel Gonzalez, Engineering
William M. Hanemann, Energy & Environment
Kendrick J. Hebert, AFRD
Kit Han Mui, Engineering
Bruce Nordman, Energy & Environment
Guy R. Pulsifer, Engineering
Albert S. Salazar, Engineering
Barbara H.A. Salisbury, Materials Sciencess
Peter A. Seidl, AFRD
Robert D. Shannon, Engineering
David S. Wilson, Engineering
Paul L. Wilson, Facilities Department
Philip G. Williams, Structural Biology

15 years of service

Michael G. Apte, Energy & Environment
Kathleen L. Ellington, Energy & Environment
Heinz M. Frei, Structural Biology
Claude M. Lyneis, Nuclear Science
Paul Molinari, Engineering,
Loretta B. Reese, Facilities Department
Marie-Agnes D. Stephens, Nuclear Science
Boris I. Teplitsky, Facilities Department
Janice M. Turrini, Operations
Vittal K. Yachandra, Structural Biology

20 years of service

Patrice D. Atases, Operations
Charles L. Benjamin, Facilities Department
Robert N. Cahn, Physics
Jane L. Colman, ICSD
Robert T. Conroy, Engineering
William M. Fawley, AFRD
Sherry L. Gee, Life Sciences
Connie E. Grondona, EH&S
Ronald M. Krauss, Life Sciences
Karl R. Ohlson, Operations,
James W. O'Neill, Engineering
Robert W. Risebrough, Energy & Environment
Michael T. Ronan, Physics
Alfred S. Schlachter, AFRD
Max H. Sherman, Energy & Environment

25 years of service

Ian G. Brown, AFRD
Edgardo Browne-Moreno, Nuclear Science
Walter F. Buhl, Energy & Environment
Jane Chew, ICSD
Enola Converse-Carmen, Engineering
Harvey A. Gould, Chemical Sciences
J. Kenneth Hardster, Facilities Department
Elisa M. Long, Engineering
Catherine R. Parrott, Operations
Isaac Turiel, Energy & Environment
Jean A. Wolslegel , ICSD

30 years of service

A.C. Hollister III, Engineering
Ellen L. Klahn, Earth Sciences
Angela P. Smothers, Energy & Environment
Donald C. Uber, Engineering

35 years of service

Richard L. Cobb Jr., Engineering,
Eugene D. Commins, Chemical Sciences
Russell F. Ellis, Materials Sciences
Richard C. Jared, Engineering
Donald R. Olander, Materials Sciences
David F. Stevens, ICSD
Gary L. Tabler, Engineering

There have been several mountain lion sightings in Strawberry Canyon and surrounding areas recently, including one below Bldg. 72 in the Chicken Creek area, and another near the Lawrence Hall of Science. Four mountain lions have lived east of the Lab for many years without incident. Mountain lions are generally solitary in nature, and usually prowl at night.

The California Department of Fish and Game offers several safety recommendations.

If you hike, jog, or walk in areas where mountain lions may be present.
Hike/jog/walk during the day.
Do not hike alone.
Keep children close to you.
Talk and/or make noise as you walk/jog.
Should you come in contact with a lion, follow these suggestions:
Do not approach the lion.
Do not run from the lion.
Do all you can to appear larger.
Face the lion, slowly wave your arms and speak in a loud voice.
Do not crouch down or bend over.
Slowly back away, giving the lion an opportunity to escape.
If you are involved in a face-to-face encounter with a mountain lion, or sight a dead or injured mountain lion, contact the California Department of Fish and Game during regular business hours: 8 a.m. to 5 p.m., Monday through Friday. For more information call the East Bay Regional Park District at 635-0135.


The Berkeley Lab Calendar is published biweekly here on the World Wide Web and in Currents by the Public Information Department. Employees can list a meeting, class, or event in the Calendar by using this submission form. The deadline for submissions is 5 p.m. on Monday in the week that Currents is published.

In addition to the events listed below, Berkeley Lab's Washington, D.C. Projects office is hosting a Science and Technology Seminars series.

Scientific Conferences

EMPLOYEE MUSIC CLUB
Classical Group Rehearsal, 5-7 p.m. in the cafeteria; for info. contact Wesley Steele at X7893.
EH&S CLASS
Lockout/Tagout Training (EHS 256), 9:30-11:30 a.m., Bldg. 51-201
Chemical Dynamics Seminar
"Molecular Beam Reaction Dynamics of Nitrogen Atoms" will be presented by Piergiorgio Casavecchia of the University of Perugia, Italy, at 11 a.m. in 425 Latimer Hall.
Student Poster Session
Participants in the (undergraduate level) Summer Research Internship Program will present their research from 3 to 5 p.m. in the cafeteria.
EH&S CLASSES
First Aid (EHS 116), 8 a.m.-noon, Bldg. 48-109
Basic Electrical Hazard Awareness-Researchers (EHS 260), 9:30-11:30 a.m., Bldg. 51-201
SUMMER LECTURE SERIES
"Synthetic Membranes: Teaching an Old Polymer New Tricks" will be presented by Deborah Charych of the Materials Sciences Division at noon in the Bldg. 66 Auditorium.
EMPLOYEE MUSIC CLUB
Folk Group Rehearsal, 5:30-7:30 p.m. in the cafeteria; for info. contact Larry Bell at X5406.
SHOEMOBILE
7:30 a.m. - 4:30 p.m. near Bldg. 77
STUDENT POSTER SESSION
Participants in the (high-school level) Student Research Program will present their research from 11 a.m. to 1 p.m. in the cafeteria lawn.
AFRICAN AMERICAN EMPLOYEE ASSOCIATION
General meeting at noon in Bldg. 90-1099
BUILDING ENERGY SEMINAR
"SUNCALC: A New Design Tool for Calculating Solar Heat Gain and Daylighting in Buildings" will be presented by Saill White of Energy Solutions Unlimited at noon in Bldg. 90-3148.
CENTER FOR ENVIRONMENTAL BIOTECHNOLOGY SEMINAR
"Molecular Approaches in Site Assessment and Bioremediation" will be presented by Gary Sayler of the University of Tennessee at noon in 338 Koshland Hall.
OPEN CALENDAR
EH&S CLASSes
Introduction to EH&S Safety at LBNL (EHS 010), 9:30-noon in Bldg. 51-201.
BODYWORKS
General meeting at noon on the cafeteria patio
EMPLOYEE MUSIC CLUB
Classical Group Rehearsal, 5-7 p.m. in the cafeteria; for info. contact Wesley Steele at X7893.
LIFE SCIENCES SEMINAR
"Regulation and Signal Transduction of the Transforming Growth Factor-ß Receptor Kinases" will be presented by Kunxin Luo of the Whitehead Institute for Biomedical Research at 4 p.m. in the Bldg. 66 Auditorium.
EH&S CLASSES
Chemical Hygiene and Safety Training (EHS 348), 9-11:30 a.m., Bldg. 51-201
Laser Safety (EHS 280), 1-3:15 p.m., Bldg. 51-201
EMPLOYEE MUSIC CLUB
General meeting at noon on the cafeteria patio.
TOASTMASTERS'
General meeting at 12:10 p.m. in Bldg. 2-100.
EMPLOYEE MUSIC CLUB
Folk Group Rehearsal, 5:30-7:30 p.m. in the cafeteria; for info. contact Larry Bell at X5406.
EH&S CLASS
Fire Extinguisher Use (EHS 530), 10-11:30 a.m., Bldg. 48-109
BUILDING ENERGY SEMINAR
"Residential Building Code Compliance: Implications for Evaluating the Performance of Utility Residential New Construction Programs" will be presented by Ed Vine of the Building Energy Analysis Group at noon in Bldg. 90-3148.
OPEN CALENDAR

Flea Market ads may be sent via e-mail to fleamarket@lbl.gov, Fax to X6641, or Lab mail to Bldg. 65B. The deadline is 5 p.m. Friday.

'77 CHEVY Camaro, 1 owner, runs well, a/t, p/s, $1500/b.o. 836-4138 (eve./speak loudly on recorder)

'78 OLDSMOBILE Cutlass Supreme, brn, 75K mi., gd mech. cond., left front body slightly damaged, maint. records, $950/b.o. (leaving). Jean-Michel, X7538, 548-0626

'81 TOYOTA Tercel, 5-spd, 2-dr hatchbk, new tires & brakes, new clutch last year, runs exc., 160K mi., $1200. Werner, 527-4491

'82 FORD Fairmont, a/t, 97K mi., brand new front & rear brakes, starter, battery, AM/FM cass. stereo, clean, leaving country, must sell, $850. Mimo, X4824, 526-7388 (eve.)

'83 CHEVY Blazer, full-sz., red/blk, 4x4, a/t, a/c, AM/FM/tape, 5K# hitch, needs work on transmission, $3500/b.o. Daina, X4893

'84 VOLVO GL, charcoal gray, cream leather int., sunrf, p/w, p/s, p/b, a/t, AM/FM, exc. mech. & body, many recently replaced parts, service records, new smog, $3500. Drew, X5789, 524-7165

'85 NISSAN Sentra, 2-dr, clean, gd cond., 123K mi., asking $1900. Nilgün, X6869, 234-7646

'85 NISSAN Sentra, 113K mi., 4-dr, a/t, a/c, AM/FM, new breaker & starter, $1550. 525-4594

'85 VOLVO 760 turbo, metallic blue, a/t, a/c, 4 cyl., sunroof, leather seats, clean, exc. cond., asking $3900. Ten, X5013

'86 FORD T-Bird, 120K mi., gd cond., $3500/b.o. Martina, X6254, 595-8168

'87 NISSAN Pulsar NX, twin cam 16 valve, 2-dr hatchbk, T-bar roof, gold, 5-spd, AM/FM/tape, 97K mi., gd cond., avail. 8/20, $3600. Takahito, X4823, 528-0745

'87 SAAB 9000S, 4-dr w/hatch, loaded, a/t, sunrf, great cond., $3500, firm. Tripp, 444-0853, 658-5756

'88 CHEVROLET Celebrity, 113K mi., a/t, a/c, gd cond., avail. 8/5, $2200. Rudolf, 643-9098

'88 CORVETTE, blk on blk, 37K mi., coupe w/2 tops, auto, Z52 pkg., exc. cond., all pwr, $16,750/b.o. Mark, X7451, 895-0151

'88 FORD Tempo GLS, 90K mi., 4-dr, gd cond., $3300/b.o. Nir, X4491, 528-2371

CAR STEREO, Alpine system, 100 watt (4x25), tuner/amp/cass./CD controller, detachable faceplate, 6-disc CD changer, transferable warranty, $600/b.o.; bicycle rack, Yakima, 1 yr. old, 2 Claw carriers (1 new), fairing, $400/b.o. Brad, 658-9615

PARTS for Porsche Carrera , new 2 pc. bra, Colgan, $50; new Yeti snow chains, ski rack, $50. 376-3241

CARPOOL, rider wanted, from Vacaville Fairfield area to LBNL, Mon.-Fri., work hr. 7 a.m.-3:30 p.m., arrive at LBNL approx., 6:45 a.m. Mark, X4671

VANPOOL, from Larkspur/Greenbrae to LBNL/UCB, leave at 7:10 a.m. 4:50/5 p.m., part-time riders welcomed. Nobu, X4585

VANPOOL, riders wanted, Petaluma(leave 6:30 a.m.)/Novato/Berkeley, 8 a.m. - 5 p.m., Commuter checks accepted. Kathy, 642-0119

VANPOOL, starting from the Tri-Valley area - Livermore, Pleasanton, Dublin, San Ramon. Philip, X6583

FOOTBALL, Raiders vs. Seattle, Thurs., 8/8, 5 p.m., 2 seats, sec. 123, row 21, $51 ea. (no PSL charge). Sandy, X7440 BICYCLE, cheap, to buy for temp. stay. Tswakai, X5541, 843-8704

CHILD/CHILDREN for our exc. baby-sitter who is looking to expand her working hrs., avail. weekday mornings except Wed., and part of the wkend. Miguel, X6443, 526-5291

BOOKCASE, white, $20; computer desk, beige/lt. brn, $90; adj. desk chair, blk, $60; blue/turquoise carpet, 160x200 cm, $30; futon, 120x200 cm, incl. dk blue cover, $60; 2 red carpets, 60x120 cm, $5-6 ea.; white desk lamp, $5; white attachable lamp, $5; coffee machine, $10-15; elec. beater/whipper, $10. 845-1207

CAMERA BODY, Canon Elan, auto focus, 35mm, under warranty, Canon F1.8 50mm lens, both in exc. cond., $350. 841-6285

CAMERA LENS, new Nikon Macro, 35-105 mm, 3.5 to 4.5/F, $250. Tripp, 658-5756

COUCH, chair & ottoman, 2 yr. old, lt. gray & white pin striping, recently steam cleaned, couch needs back cushion, $250. Craig, X7140, (415) 543-3494

FAX, Sharp NX-2, 10 mo. old, like new, no answering mach., avail. 8/20, $130. Takahito, X4823, 528-0745

FUTON w/mattress cover & frame, twin sz., $75. Fred, 525-8182

MOUNTAIN BIKE, Gary Fisher Supercaliber, all XT, rapid-fire, Judy XC, exc. cond., race ready, $1300. Tim, X5304

MOVING SALE, finished wood entertainment center, $100; bookshelf, $40; stereo spkrs, $300; twin bed w/headboard, $50; glass dining rm table w/4 chairs, $75; Kenmore microwave oven (approx. 1 yr. old), $100; dresser, $10; Chuck Dent surfboard, 6' 1'', $100; desk, $50, all prices negot. Scott, 652-3860

MOVING SALE, pine dinning table w/veneer top + 3 matching stools, $80; oak chairs (2), $30 ea.; drop-lid desk/chest $40; 2-slice toaster, ice-cream maker, wafer/pancake maker, elec. slow cooker, $7 ea. X4125, 528-7876

SWING SET, children's, deluxe, requires assembly, $129 new, $25/b.o.; children's wading pool, w/slide for toddlers, $15/b.o.; wrought-iron fence, w/gate & installation hardware, new, never installed, $330 new, $220/b.o.; kitchen table, heavy pine, dk color, 2 leaves (48" dia. round w/o leaves in), $60/b.o.; cabinet, audio/video rack style, 6' tall, 30" wide, 12" deep, 4 adj. height shelves - 2 glass, wood finish, 2 units avail., $60 ea./b.o. Philip, X6583

TAMALES, home-made, fresh, prepared Wed., avail. Thurs., pork w/red chili, $16/dz., grn chili w/cheese, $18/dz. Richard, X5087

TRANSFORMERS (2), from 110V to 220V, 100 V-A & 350 V-A, useful for using home European appliances, $100/b.o. (leaving). Jean-Michel, X7538, 548-0626

WATER FILTERS, NSA, sink installation. Marek, X5029, 582-5867

BERKELEY, 1 rm & full bth in 3-bdrm, 2-bth townhouse in newly built, condo complex, looking for kid-friendly, non-smoker to share living, kitchen, dining areas & laundry fac., $400/mo. X7916

BERKELEY, nr Oxford/Cedar, furn. apts, 1 & 2 bdrm, lease to 12/31 or summer, $850-$1250/mo. 524-8122

BERKELEY, Elmwood, furn. 1-bdrm+ apt, sunny, walk to UCB & public trans., lg. garden terrace overlooking Berkeley Hills, split-level w/lg. windows, linen, dishes, TV, hi-fi, VCR, microwave, for non-smoker, avail. early Aug. (flex.), min. 10 mo., $885/mo. 843-6325 (msg.)

BERKELEY, Northside, Rose & Walnut, furn. 1-bdrm apt, util. + local phone, cleaning, $350/wk, $850/3 wks, $950/mo. 549-1876

BERKELEY, Walnut Sq. (Vine & Shattuck), studio apt, hardwd flrs, easy walk to LBNL shuttle, upper flr, sublet for Sept. & Oct. only, $500/mo. Joanne, 527-9977

BERKELEY, unfurn. 2-bdrm, 1-bth house, converted garage suitable for study, sm. enclosed yd, 4 blks from 4th St. dist., non-smokers, avail. 8/19, $975/mo. 528-0172

NO. BERKELEY, rm avail., 4-bdrm, 2-bth Craftsman house, hardwd flrs, w/d, yd, sun-porch, lots of living space, non-smoking, academic & professional household, $425/mo. + util., last mo. + $200 dep. Michele, Laura or Dan, 848-0827 (eve.)

CASTRO VALLEY, furn./unfurn., 2 bdrms, laundry, kitchen privs., avail. 8/1, $400/mo. + some utils. Marek, X5029, 582-5867

KENSINGTON, furn., 1-bdrm, 1-bth garden apt, split-level, amenities incl. TV, VCR, stereo, microwave, linens, utensils & phone, off-st. parking, nr shopping, trans. & Tilden Park, $930/mo. 524-9655

WANTED: 3 bdrms for visiting scientist w/spouse & 3 children, 8/19 - 9/2. Serge, X4102, Monica/Serge, 704-0538

WANTED: house to rent by ALS visitors, late Sept. & Oct. Fred, X4892

WANTED: 1-bdrm, cottage, apt or share, unfurn., for LBNL employee. Steven, X6966, 204-9494

MORAGA, 2-bdrm, 2-bth townhouse, 2-story, vaulted beam ceilings, den, 1600 sq. ft., new roof, carpets, kitchen, many upgrades, 1 blk from pool, pvt., at cul-de-sac w/500 acre backyd, cyn & Mt. Diablo views, 1 blk from hiking trails, workshop, 2-car garage, redwood deck, lg. front patio & side yd, new fencing, 1 mi. from schools, trans. & shopping, 12 mi. non-fwy commute to LBNL, incl. appliances, possible OWC, avail. ~Nov. 376-3241

WALNUT CREEK, 3-bdrm, 2.5 bth house, dining, living & family rms, frpl, spa, a/c, AEK, low maintenance yd w/well watering system, $275K. Danielle, 944-9375

Due to the large volume of ads received each week, ads are accepted only from LBNL employees, retirees, and on-site DOE personnel. No other ads will be accepted. We encourage past contributors to the Flea Market to use other local services, such as LBNL's online housing listing (call X6198 for information), and the UC Housing Office.

Please note also:
The deadline for ads is 5 p.m. Friday for the following week's issue.
Ads must be submitted in writing, via e-mail (fleamarket@lbl.gov), fax (X6641), or delivery/mail to Bldg. 65B. No ads will be taken over the phone.
No ads will be accepted without your name, affiliation, Lab extension, and home telephone number. You may ask that only one number appear in the ad.
Only items of your own personal property may be offered for sale.
Ads for material for resale in connection with a business will not be accepted.
No ads for services will be taken.
Ads will run one week only unless resubmitted in writing. Ads will be repeated only as space permits, and at the discretion of Currents. If an item does not sell in a reasonable time period, we retain the right to terminate the ad.

Currents/The View and the Communications Department Staff
Published once a month by the Communications Department for the employees and retirees of Berkeley Lab.

Reid Edwards, Public Affairs Department head
Ron Kolb, Communications Department head

EDITOR
Pamela Patterson, 486-4045, pjpatterson@lbl.gov
Associate editor
Lyn Hunter, 486-4698, lhunter@lbl.gov

STAFF WRITERS
Dan Krotz, 486-4019
Paul Preuss, 486-6249
Lynn Yarris, 486-5375

CONTRIBUTING WRITERS
Ucilia Wang, 495-2402
Allan Chen, 486-4210
David Gilbert, (925) 296-5643

DESIGN
Caitlin Youngquist, 486-4020
Creative Services Office

Berkeley Lab
Communications Department
MS 65, One Cyclotron Road, Berkeley CA 94720
(510) 486-5771
Fax: (510) 486-6641

Berkeley Lab is managed by the University of California for the U.S. Department of Energy.

Flea Market is now online at www.lbl.gov/fleamarket